During the recent Ubisoft Forward digital conference, Ubisoft announced that Assassin's Creed Valhalla will release worldwide on 17 November 2020 on Xbox One, PlayStation 4, the Epic Games Store and Ubisoft Store on Windows PC.
Assassin's Creed Valhalla will also release on Xbox Series X and PlayStation 5 upon the launch of the consoles. Players who purchase Assassin's Creed Valhalla on Xbox One or PlayStation 4 will be able to upgrade their game to the next-gen version (Xbox Series X or PlayStation 5) at no additional cost.
Assassin's Creed Valhalla follows the epic saga of Eivor, a fierce Viking raider raised on tales of battle and glory. Offering a captivating Viking experience, the game brings players to a beautiful and mysterious open world set against the brutal backdrop of England's Dark Ages. Players can take advantage of new features including raids, growing their settlements, and building their power in a quest to earn a place among the gods in Valhalla.
For gamers in Singapore, the Gold, Ultimate, and Collector's Editions of Assassin's Creed Valhalla, as well as the Ubicollectibles products are now available for pre-order exclusively on the Official Ubisoft Singapore Shopee Store. Fans who pre-order Assassin's Creed Valhalla will also receive The Way of the Berserker bonus mission at launch, in which players will join a legendary Norse Berserker on his quest for revenge.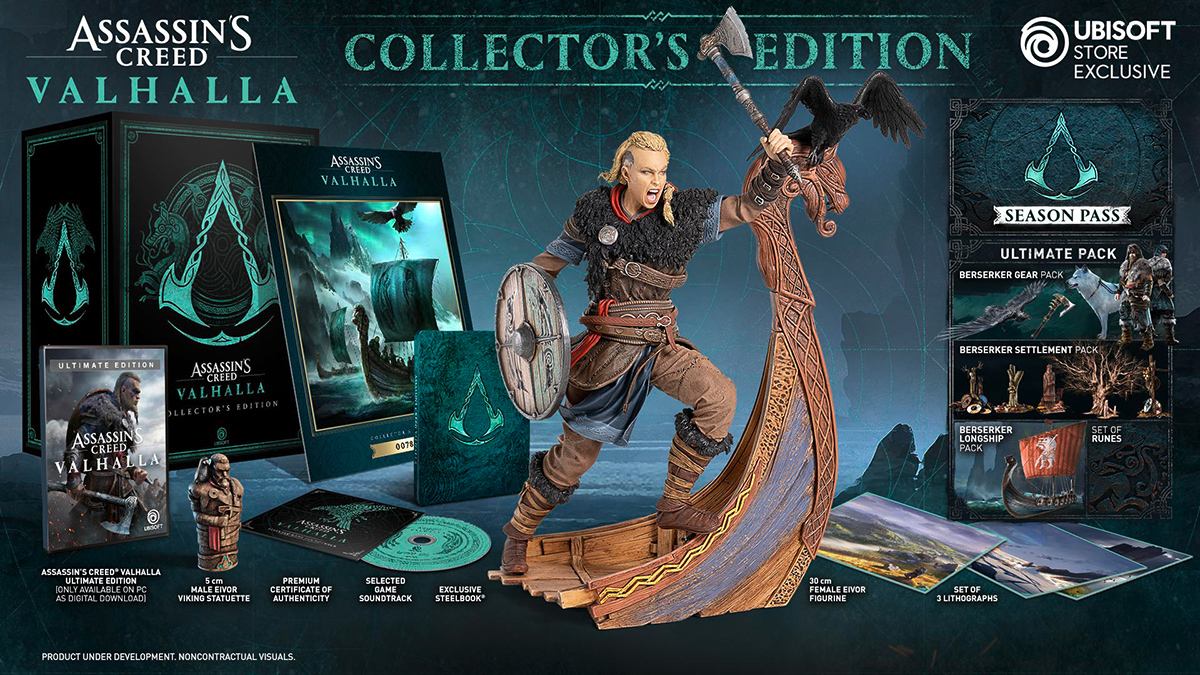 The Official Ubisoft Singapore Shopee Store has the following exclusive bundles on pre-order, with FREE SHIPPING within Singapore:
PlayStation 4:
Xbox One:
PC (Digital Code):
Or, if you plan to purchase a digital copy of the game, and just want the Ubicollectibles, Eivor's Hidden Blade (S$84.90) and Eivor – The Wolf-kissed Figurine (S$84.90) are also available exclusively on Shopee as standalone items.