Anker has announced three new USB quick chargers and they're a bolt of cuteness. The three chargers are Pokémon-themed and are inspired by Pikachu's evolution line.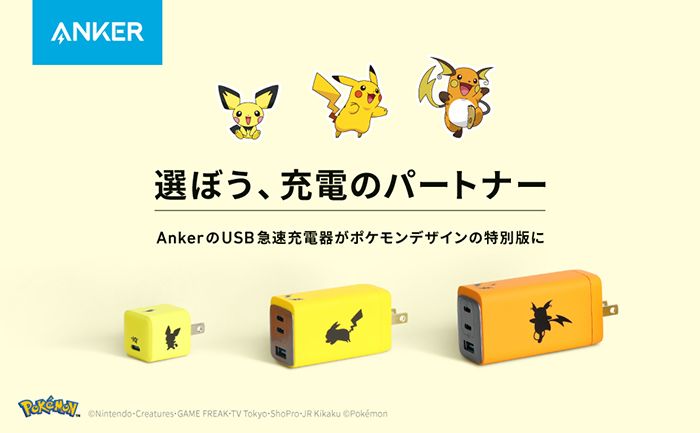 The first charger is a small 20W charger and is modelled after Pichu. The charger comes with one USB-A port and in a light shade of yellow. A silhouette of Pichu can also be seen on the side of the charger. The charger is said to be able to charge smartphones and other devices compatible with fast charging.

Up next is the 65W Pikachu charger. It is equipped with two USB-C ports and one USB-A port. The 65W Pikachu charger comes in Pikachu's iconic shade of yellow and also features a silhouette of the Pokémon on its side. The charger can charge notebook PCs or smartphones at the same time.

The final evolution, Raichu, is seen in the 120W charger. The charger can also charge three devices, with two USB-C ports and one USB-A port. Just like the other models announced, the Raichu charger features the character's silhouette. It comes in a deeper shade of yellow.

Currently, the chargers are only available in Japan.
---

Drop a Facebook comment below!