Over the past few years, Korean beauty products have been steadily on the rise, with shops like Etude House, Innisfree, and Laneige helping to bring some of the most loved K-beauty makeup and skincare products from Korea over to Singapore.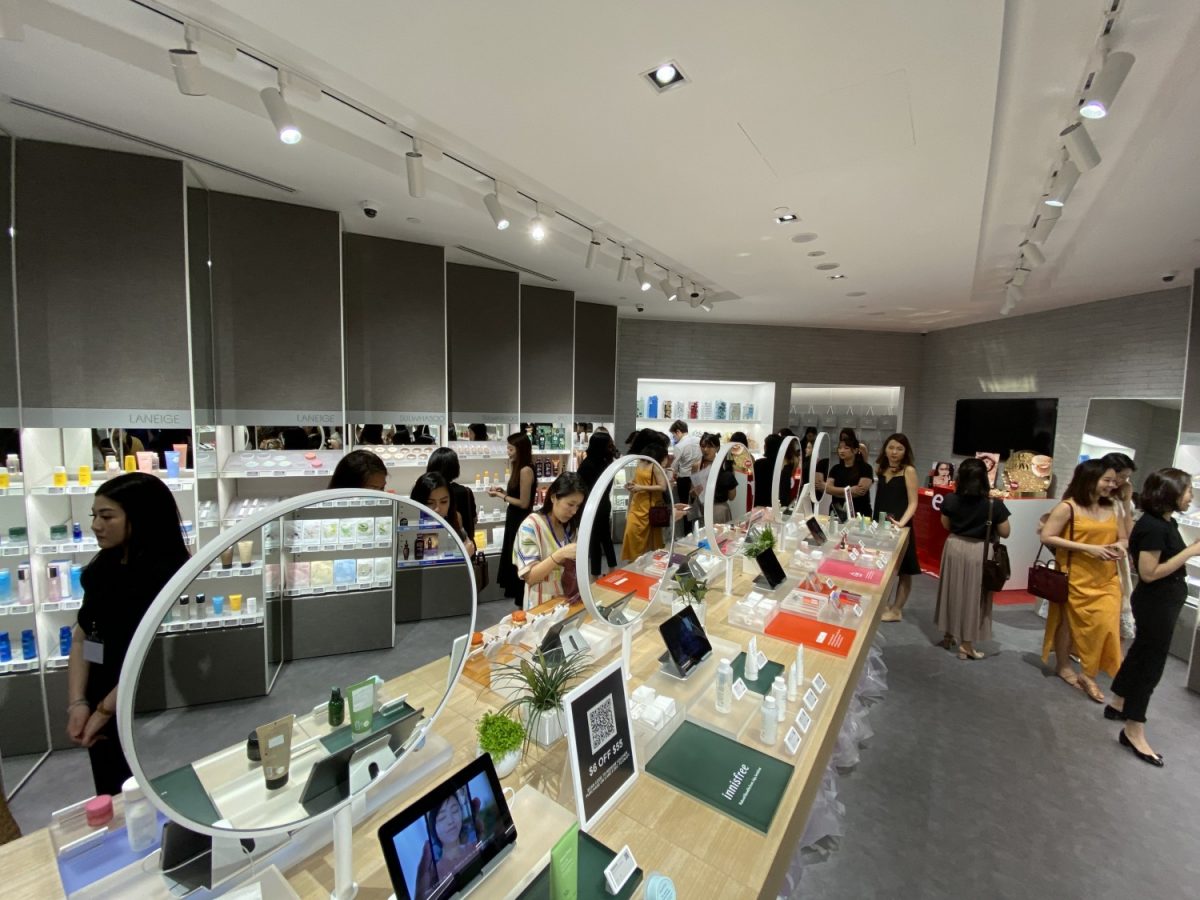 Today, Singaporeans will get to enjoy a wider range of K-beauty products that have never been sold in Singapore before at the AMORE Store x Lazada in Funan Mall. The store is the result of a partnership between Korean beauty and skincare brand Amorepacific Singapore and Southeast Asia's leading eCommerce leader Lazada Group. 
This new store will help to blend online-to-offline shopping elements together, giving customers the opportunity to test out the beauty products in person, after which they can choose to head home before making their purchase, or buy the item on the spot via the app, and picking up the item at the store. Customers can also choose to have the items they just bought in the store delivered to their house. The point is, offline to online is an element of New Retail that both giants are pursuing.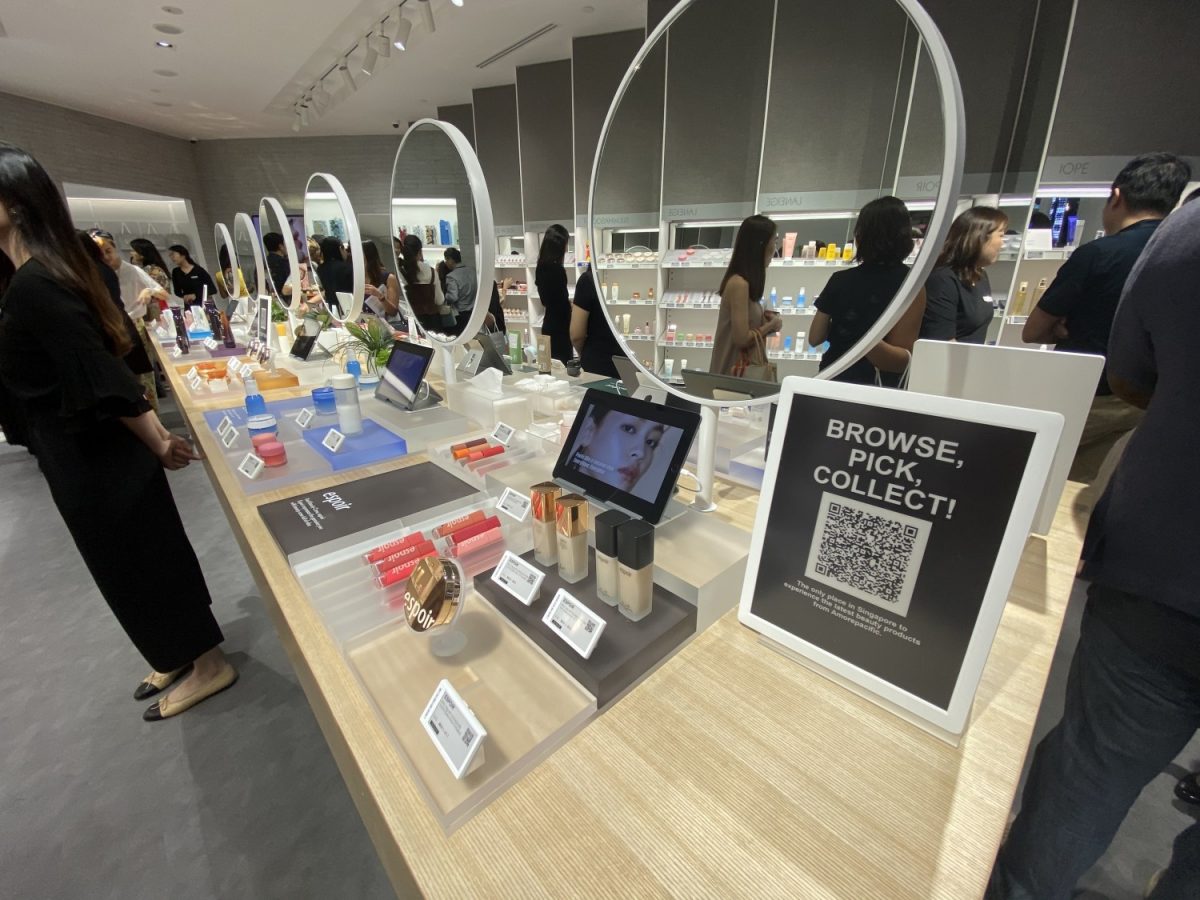 "Lazada is constantly redefining the retail experience by matching customer shopping behaviours with brands and sellers through innovation," said James Chang, Chief Executive Officer of Lazada Singapore. "We are proud to be the platform of choice for top retail brands, and are pleased to partner Amorepacific on this first-of-its-kind project to jointly develop out New Retail capabilities together."
AMORE Store x Lazada will house K-beauty products from 11 different Korean brands, including familiar names such as Laneige, Etude House, Innisfree, Ryo, and Sulwhasoo. Six of the new brands that will be making their way to AMORE Store x Lazada are ESPOIR, IOPE, Hanyul, Easy Peasy, Bro&Tips, and Rarekind. According to Amorepacific, these 11 brands have been specially curated and selected based on their popularity in Korea, as well as the trends and beauty preferences of Singaporean consumers. 
For Amorepacific, a global beauty company that has been around since 1945, the New Retail concept store in Funan Mall is also an exciting step forward for the company.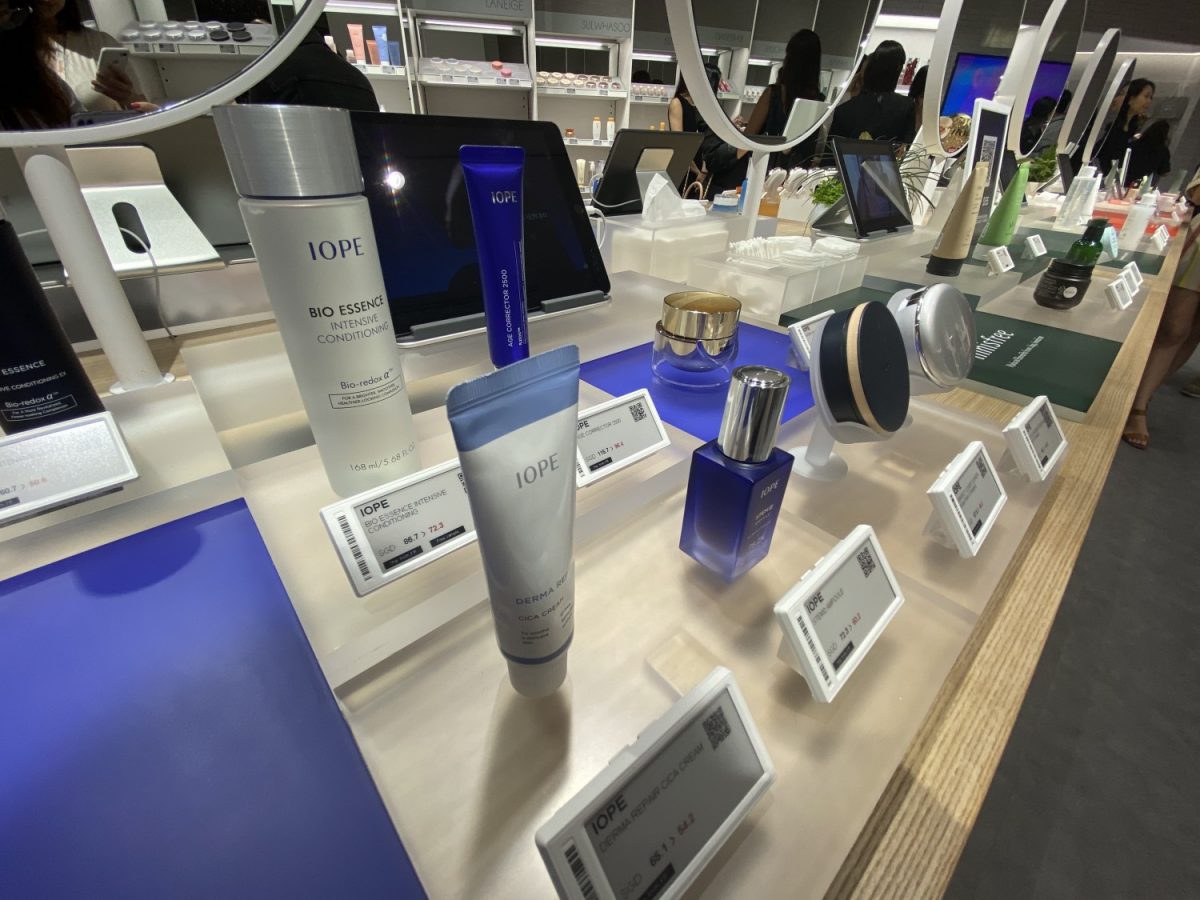 "Working with our key eCommerce platform partner Lazada, where our incumbent brands have been achieving highly positive results, this collaboration further deepens our partnership and takes it to new heights," said Lysan Chew, Country General Manager for Amorepacific Singapore. 
AMORE Store x Lazada will also be available online, on the LazMall flagship store which will mirror the product range of the offline store in Funan. Shoppers will thus have the option of browsing the full AMORE Store x Lazada catalogue online, or choose to pay a visit to the offline store.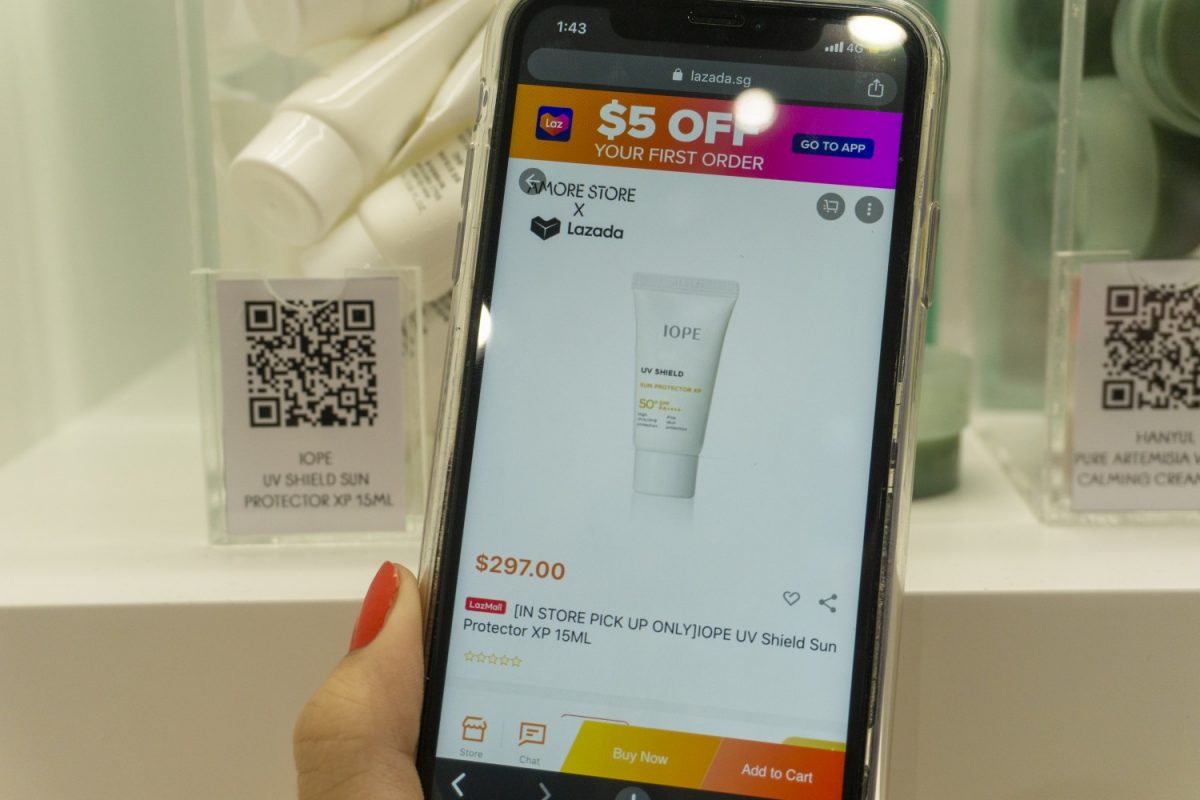 Customers will also have the option of scanning the QR codes on the products available in the shop which will bring them straight to the beauty product's product page on LazMall for immediate purchase. Another interesting aspect of the store is the lack of a point-of-sale (POS) system so all transactions in the store will have to be made via the Lazada app.
For those who want to check what is available in the store quickly, you can use the electronic screen near the entrance of the store.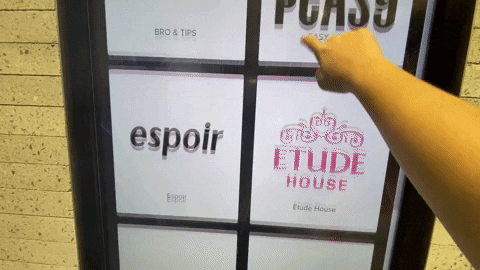 As AMORE Store x Lazada is a new retail concept store, Lazada and Amorepacific will be able to constantly bring novel experiences and technologies to improve their customer's experience. This includes plans to bring in professional Korean make-up artists to conduct beauty workshops and possibly new technology that will be able to analyse customers skin and recommend them skincare products best suited for their needs. 
The AMORE Store x Lazada is located on the second level of Funan Mall, at #02-13, and will be open to the public from December 6, 2019, onwards.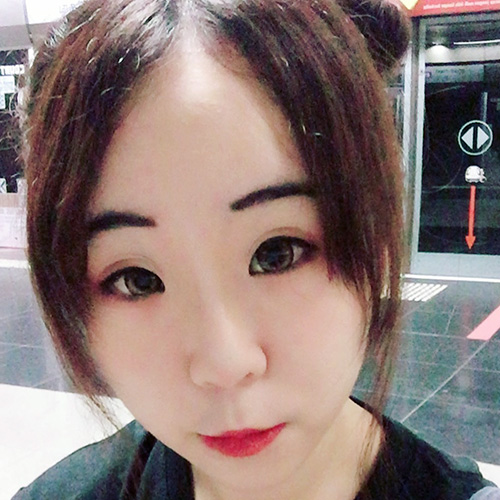 Germaine is a fun-sized introvert who loves nothing better than sleeping in on rainy days. She can be found reading fanfiction and manga while still waiting for her Hogwarts acceptance letter. It'll come eventually.
---

Drop a Facebook comment below!

---