GPUs are all about the speed and power, but with that comes a sacrifice: rising prices. AMD, however, isn't keen on jumping on the bandwagon, and has instead opted to keep its newest offerings at a reasonable price — in contrast to Nvidia's exorbitant RTX 4080 and RTX 4090 graphics cards.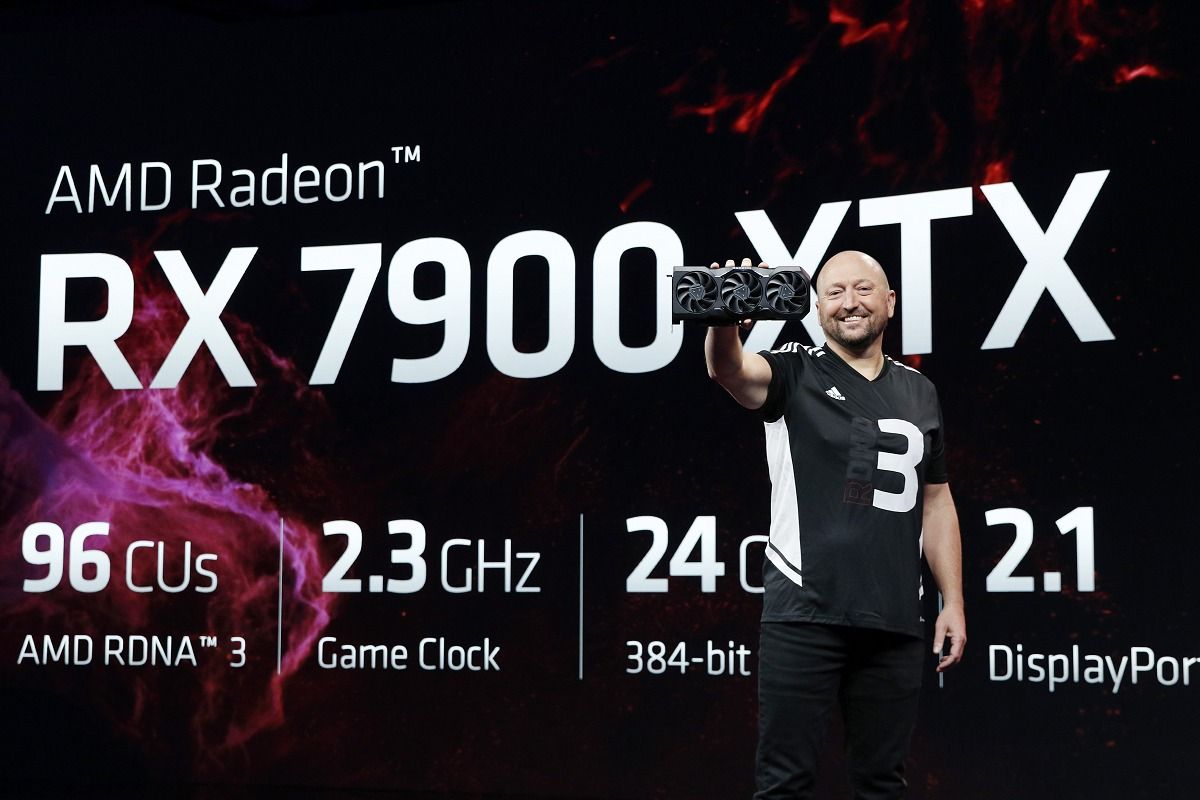 Announced at its RDNA 3 launch event, the RX 7900 TXT and RX 7900 XT will launch on 13 December at US$999 and US$899 respectively, with the flagship coming in US$600 cheaper than Nvidia's alternative. Both cards are the first in the Radeon lineup to feature AMD's new RDNA 3 architecture, which means they use a chiplet design similar to its Ryzen processors.
Here's how they compare: the RX 7900 TXT touts 4K gaming speeds of up to 1.7 times faster than its existing RX 6950 XT card at the same resolution. It boasts 96 compute units, 24GB of GDDR6 memory, and 350 watts of board power, giving it an efficient advantage over its Nvidia counterpart.
In contrast, the RX 7900 XT is a less powerful option that has 84 compute units, 20GB of GDDR6 memory, and a board power of 30W. Both cards will support DisplayPort 2.1, allowing for 1440p at up to 900Hz refresh rate, 4K at up to 480Hz, and 8K at up to 165Hz. Ray tracing has also been upgraded here, with the second-generation ray tracing accelerator in each build expected to bring up to a 50 percent improvement.
While the presentation was light on hard numbers, AMD did offer a look at the kind of performance that users can expect. The RX 7900 XTX can deliver 295 frames per second (fps) in Apex Legends and 355 fps in Overwatch 2 at 4K, as well as 96 fps in Assassin's Creed Valhalla and 73 fps in Uncharted Legacy of Thieves Collection at 8K.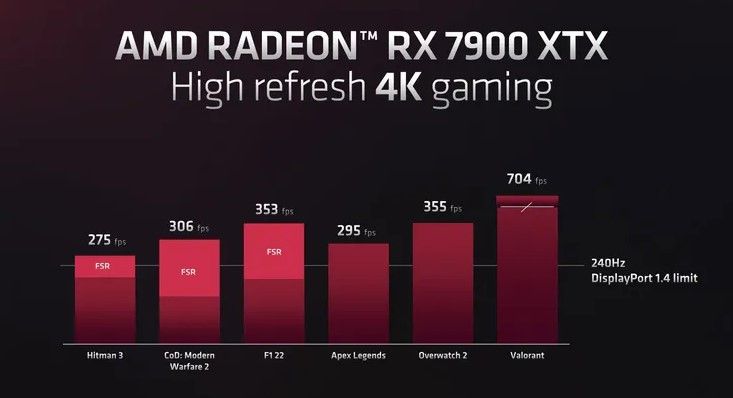 With AMD FidelityFX Super Resolution (FSR), the RX 7900 XTX recorded 62 fps in Cyberpunk 2077 at 4K UItra ray tracing settings, while the RX6950 XT clocked 42 fps. FSR is a supersampling feature that improves gaming performance by filing in missing details to make a game look like it's running at native resolution, though it only works on supported titles.
It's unclear just how AMD's new GPUs will compare to the RTX 4090, but it seems like the latter has an edge in overall performance — on paper, at least. However, the considerable price difference certainly puts the RX 7900 TXT and RX 7900 XT in a good spot, especially since the performance gap wouldn't affect or matter much to the general user base.