With the cancellation of many a trade show and conventions during this testy period for the world, Geoff Keighley is doing his part in trying to bring joy to those stuck at home or otherwise. Just like the Steam Games Festival back at The Game Awards 2019, the current iteration will let players play free game demos as well.
The Steam Game Festival: Spring Edition is now underway, and will last until 23 March at 10:00 PDT / 13:00 EDT / 17:00 GMT or 24 March at 01:00 SGT.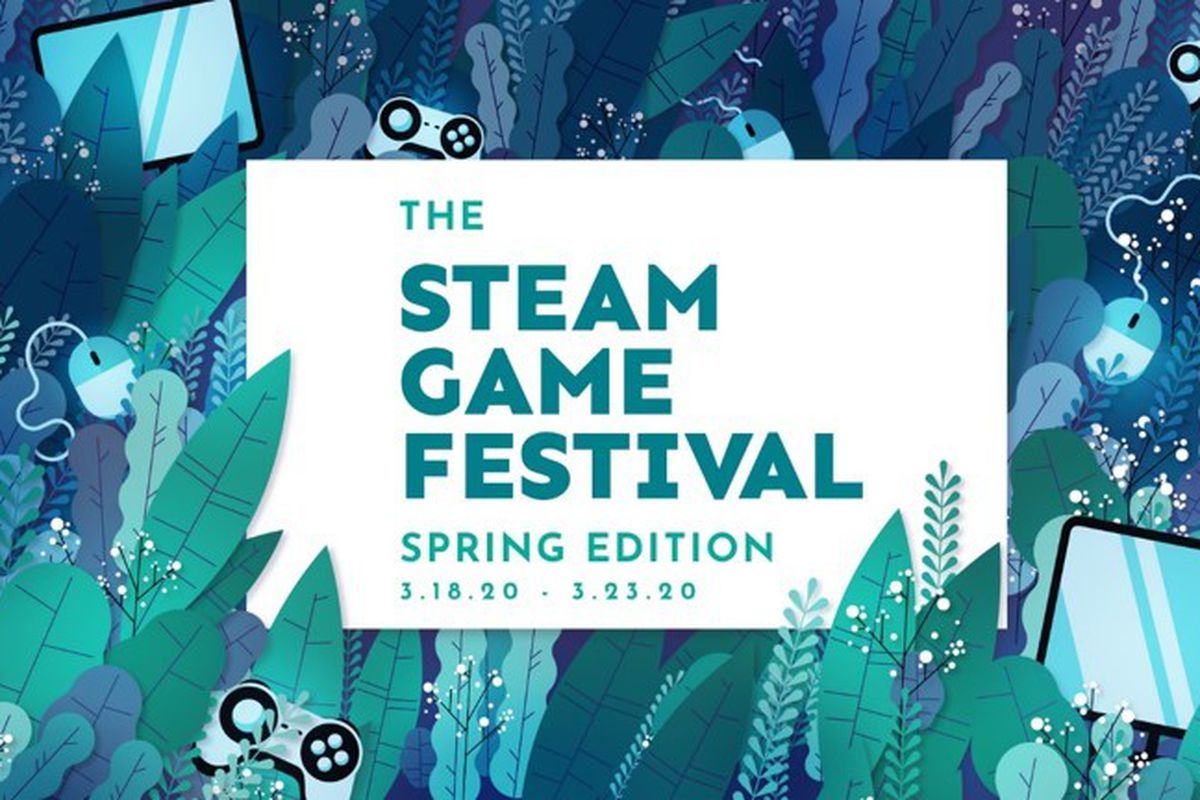 Over 40 titles are featured as part of the event, and you can expect plenty of high-profile indies that would have had the chance to shine at the trade shows usually.
This is great for both consumers and the developers as well, giving the teams another chance to show off their hard work.
Here is the full list:
A Space for the Unbound – Mojiken Studio

Aeolis Tournament – Beyond Fun Studio

Backworlds – Logic Ember Limited

Chicory – Greg Lobanov

Coffee Talk – Toge Productions

Curious Expedition 2 – Maschinen-Mensch

Divisadero – Team2Bit

Duster – Coldrice Games

Eldest Souls – Fallen Flag Studio

EleMetals: Death Metal Death Match! – WALLRIDE

Embr – Muse Games

Evan's Remains – maitan69

Filament – Beard Envy

Garden Story – Picogram

Going Under – Aggro Crab

Haven – The Game Bakers

Hazel Sky – Coffee Addict Studio

Heavenly Bodies – 2pt Interactive

Hundred Days – Broken Arms Games

HyperParasite – Troglobytes Games

Jack Axe – Keybol, Mike Studios

Jay and Silent Bob: Mall Brawl – Interabang Entertainment

Klang 2 – Tinimations

KungFu Kickball – WhaleFood Games

Later Daters – Bloom Digital Media

Liberated – Atomic Wolf

Lord Winklebottom Investigates – Cave Monsters

Mighty Fight Federation – Komi Games

Moncage – Optillusion

Mystic Pillars – Holy Cow Productions

Neon Noodles – Vivid Helix

Neverinth – CreAct Games

Operancia: The Stolen Sun – Zen Studios

Pushy and Pully in Blockland – Resistance Studio

Quench – Axon Interactive

Raji: An Ancient Epic – Nodding Heads Games

Recompile – Phigames

Retrograde Arena – Freemergency

Rising Hell – Tahoe Games

Roki – Polygon Treehouse

She Dreams Elsewhere – Studio Zevere

Sons of Ra – Pharoah Hound Games

Spiritfarer – Thunder Lotus Games

Tunche – Leap Game Studios

Vigil: The Longest Night – Glass Heart Games

We Are the Caretakers – Heart Shaped Games

We should talk. – Insatiable Cycle

When the Past Was Around – Mojiken Studio
There are plans for even more of such events for 2020, and not just for Steam.