Have you recovered from your Rogue One high yet, or did the prequel/sequel disappoint you? No matter, with Christmas looming just around the corner, it's time to spread that festive cheer. However, you might still be scrambling to find that perfect stocking stuffer for the right price.
Do not worry, Amazon is currently having some great discounted deals/sales going on for all things Star Wars. The bargain hunters here at Geek Culture have compiled a list that might interest you, so get your wallet ready and surprise the fan of a galaxy far, far away!
---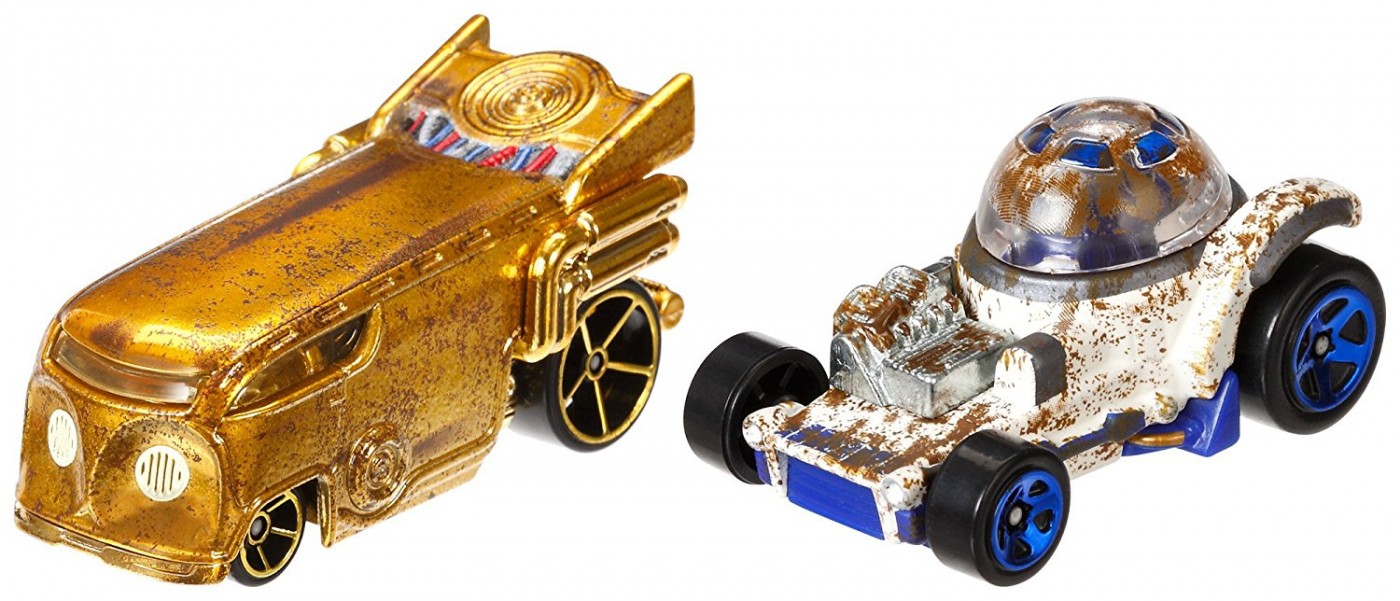 Hot Wheels are always among the favourites of the young ones during the holiday season, add a little Star Wars flavour with this 2-pack of the original droids. Reimagined as Hot Wheels cars, R2-D2 and C-3PO can be yours at a 1:64-scale and will be a great gift for any collector of any age.
Available for $7.99.
---
The most important Rebel Alliance starfighter ever produced, the X-Wing fighter is as iconic as it is cool. With movable wings, easy snap assembly, and the addition of Luke Skywalker and R2-D2, this is the perfect gift for any Star Wars aficionado.
Available for $17.99.
---
Don't forget about our furry friends at home, they deserve some galactic love as well. Dress up the family canine with this AT-AT costume and aim it at the nearest Rebel scum! The printed lightweight fabric headpiece and body cover will ensure your pet comes to no harm and is suitably armoured up for the festive hustle!
Available for $19.62.
---
Forget the digital screens for once and embrace some tabletop gaming! A two-player game of exciting dogfights, get ready to jump back into the world of The Force Awakens and duke it out in space with three highly detailed miniatures – one T-70 X-Wing and two TIE Fighters. Easy to pick up and get right into, this will take the kids away from those pesky screens this Christmas!
Available for $21.99.
---
Everyone has a Director Krennic in their life, so why not be their Death Trooper companion this coming Christmas and shield them from all the madness? Featuring a movie-accurate recreation of the elite soldiers, transform your voice, exert your authority and show off the power of the Empire!
Available for $23.49.
---
Young Padawans should not be left out of the festivities, so here's a buddy for them to sleep peacefully, under the watchful eyes of a Jedi Master. 100% polyester, soft, and super cuddly, the Yoda Pillowtime Pal looks good, feels great, and will convince the young ones to sleep with its Force powers.
Available for $27.70.
---
The Force and bricks make for a wonderful combination, especially if you are a proud owner of Sony's PlayStation 4. At only $29.99, get hours and hours of fun reliving the adventures of Poe, Finn, Rey, Han, Chewie, and BB-8 in The Force Awakens. Definitely a great gift for kids and adults alike!
Available for $29.99.
---
Darth Vader's return in Rogue One has stirred up feelings of admiration for the Sith Lord, why not take flight in Vader's TIE Advanced X1 Starfighter? With a ducted fan propeller and rudder control for real, gravity-defying flying action, play out your fantasy of stopping a meddlesome son from blowing up a floating sphere of doom!
Available for $33.15.
---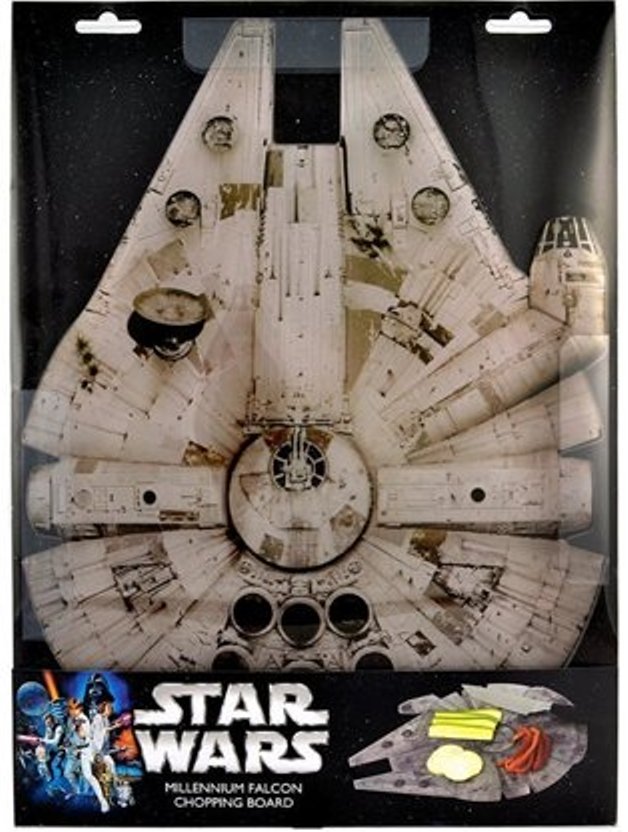 Have a Jedi-wannabe hanging around the house? Put them to work around the kitchen with this Millennium Falcon chopping board! Measuring at 15″ by 11″, the board is easy to clean and made of durable acrylic and is odor/stain resistant to boot. Add a little Star Wars spice into your food today!
Available for $33.63.
---
You can now experience the Star Wars galaxy and Earth's night sky up close in crystal-clear high resolution. The Planetarium Pro Kit can project over 10,000 stars onto any flat surface, even all the planets in the Star Wars galaxy! Now you can truly appreciate the Battle of Yavin all in the comfort of your own home!
Available for $99.99.
---
Have you filled your cart up full of goodies and treats? Remember, Amazon offers free shipping to Singapore if you spent at least US$125. Make sure you have everything you need before you check out!