We tech geeks are always on the hunt for the best devices to improve our lives. Whether it is the fastest portable charger or best USB-C hub connector, we live for long-lasting, high-quality products that are worth our money.
Baseus is the perfect brand for us. With super competitive prices, it's the perfect ratio of cost to quality. Even with their low prices, no corners were cut with every item. Case in point, most of their products have almost perfect ratings on their flagship website on AliExpress.
So let's jump into our recommendations for Baseus recent products.
In a pandemic, washing our hands is extremely important to keep ourselves safe from Ms. Rona. Baseus' automatic soap dispenser makes washing hands less dull. Using infrared sensors, the dispenser dispenses an ample amount of dense and delicate foam. Erasing the need to touch a soap bottle itself makes it more hygienic while avoiding those situations where your oily hands dirty the bottle. The nozzle is tilted at 45 degrees downwards and with a 6cm near-field induction, this dispenser makes it easier and faster to wash your hands.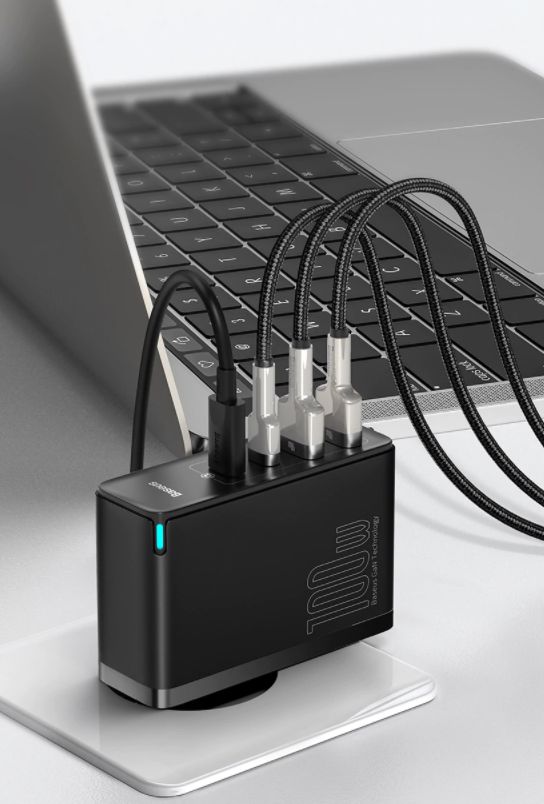 A perfect compact wall-head for all your charging needs. With a slim silhouette, two USB-C, and two USB ports, it is an ideal choice for on-the-go charging needs. The fast-charging capability will allow you to charge up to 50% of your Apple phone in half an hour. The charger also has an efficient cooling system to ensure it is safe to charge up to four devices at the same time. The charger is compatible with most phone brands like Apple, Samsung, Huawei, and Xiaomi. It can also charge the recent Macbooks, iPads, and Nintendo Switch. It comes in two colours, black and white.
A compact cleaner to deal with the mess in the car, the vacuum cleaner is jam-packed with technology to produce strong suction and blowing capabilities. The device can produce up to 5,000pa suction power and the fans can go up to 44000r/min to create concentrated suction to effectively remove dirt and residue wherever you clean. The cleaner comes with an extension to ensure you get every nook and cranny. It has an 18-minute battery life and can be charged by USB-C. It can carry up to 60ml of waste and the detachable dust box allows for easier cleanup.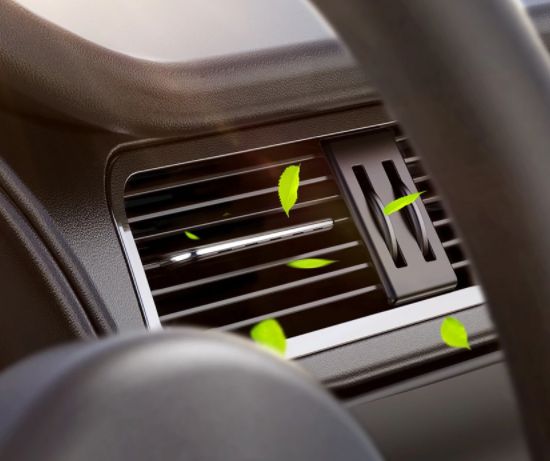 Another useful product for the car. Baseus has created the most discreet air freshener. The device secures itself to the air conditioning vent, attaching an aromatic scent to the cold air being blasted out, ensuring an even distribution of the scent in the car. For just $5, it comes with the clip-on freshener, three cologne, two marine, and one gardenia scent packet. All scents are approved for babies and pregnant women so it's safe for the family.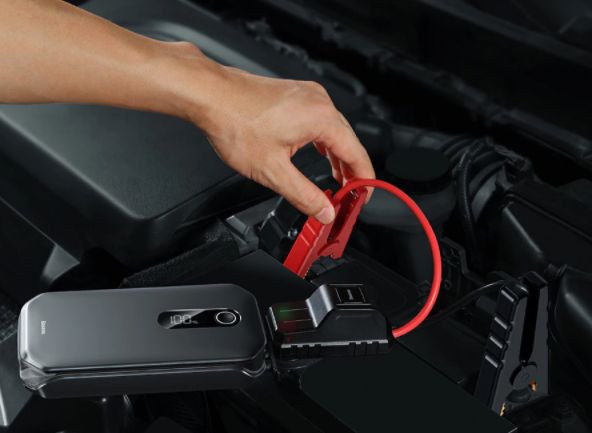 Baseus really covers all your car needs with the smallest car starter you have ever seen. Just in case your battery runs out, you are going to want this in the trunk to save you. With a peak current of 1,000A, the charger has explosion-proof cells with high discharge rates designed to jump-start your car in just one second. The device can jumpstart 12V/ 6.0L Gasoline or 12V/ 3.5L Diesel engines about 50 times before you have to charge the 12,000mAh battery. The starter comes with protective crocodile clips and an inbuilt flashlight. It even works as a portable charger for your phone! What can this product not do?
Great for students and folks who camp in cafes without plugs. There are many reasons why this portable charger is worth every penny. Firstly, a USB-C and four USB and ports with the USB-C port having fast-charging capability will charge every device you could get out of your house. Secondly, the charger has 65W of power and 30,000mAh of capacity, enabling you to charge your computer and phone at the same time. Lastly, it is allowed on flights, so no worries about your devices dying on the plane.
For the Apple iPhone 12 users, this product is perfect for charging your phone. The seamless magnetic Baseus charger quickly charges your phone with 15W at peak output. The magnetic charger supports vertically and horizontally charging your phone, making the phone much easier to use while charging. Heat, over current, short circuit, and under-voltage protection measures are in place as to not damage the phone. The charger also works with the Apple and Baseus magnetic phone case.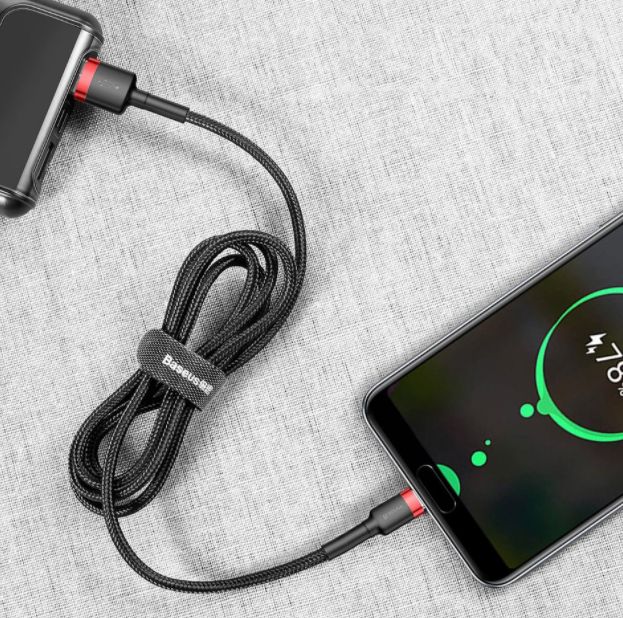 Ever wanted to roll over in bed but couldn't because the wire was too short? Baseus has the perfect solution. The USB-C cable has a few lengths you can choose from. From 50cm (which is now US$0.01 btw) to up to three metres long, you can pick the perfect length for your charging needs. With a woven exterior and an extended joint, the cable is built to last for a long time. The cables also come with a velcro strap to neaten up the three metres of cable on your bedside table.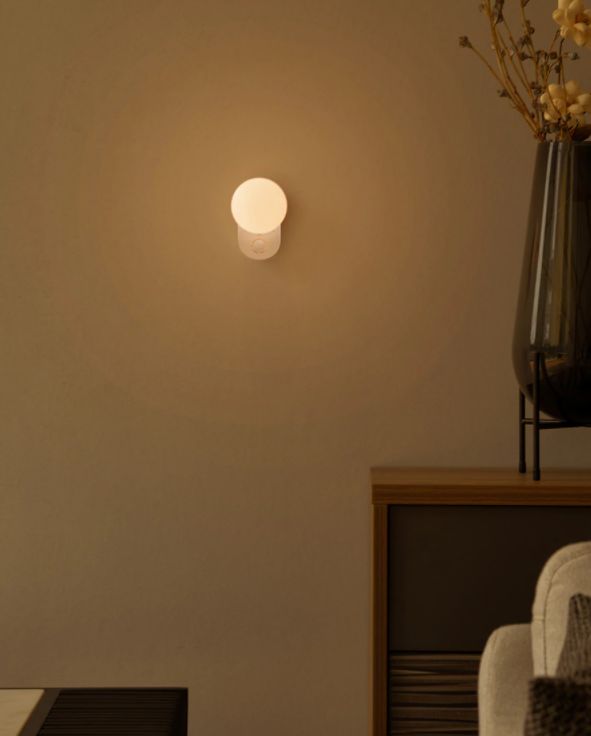 Ambient lighting is important to make a home feel like home. With Baseus' warm motion-light sensor, it brings a softer tone and a cool twist to your house. The light can sense people from up to 6 metres away and you can on, off, or leave it on light-sensing mode by turning the light itself. The battery lasts more than a year, and you can recharge it with USB-C. The light is secured to the wall by 3M tape and is detachable with a magnet for easy charging. It is a great option as a night-light, entrance, stairway, and wardrobe light.
Baseus' products are useful and yet do not cost an absolute bomb. Now you know where to go for all your charging and lifestyle needs.
---

Drop a Facebook comment below!