You can run, but can you outrun yourself? Leading sports apparel brand Under Armour will help you answer that, when it brings its Under Armour All Out Mile challenge to the region, from 1 June to 5 June.
With the help from Under Armour athletes and coaches, participants will receive guidance over a 30-day training period from 1 to 31 May, where they will be empowered to go all out, and clock their fastest mile. Or as those who prefer the metric system would call it, their fastest 1.6km.
This marks the All Out Mile's first appearance in Asia, after its inaugural edition in the United States last year.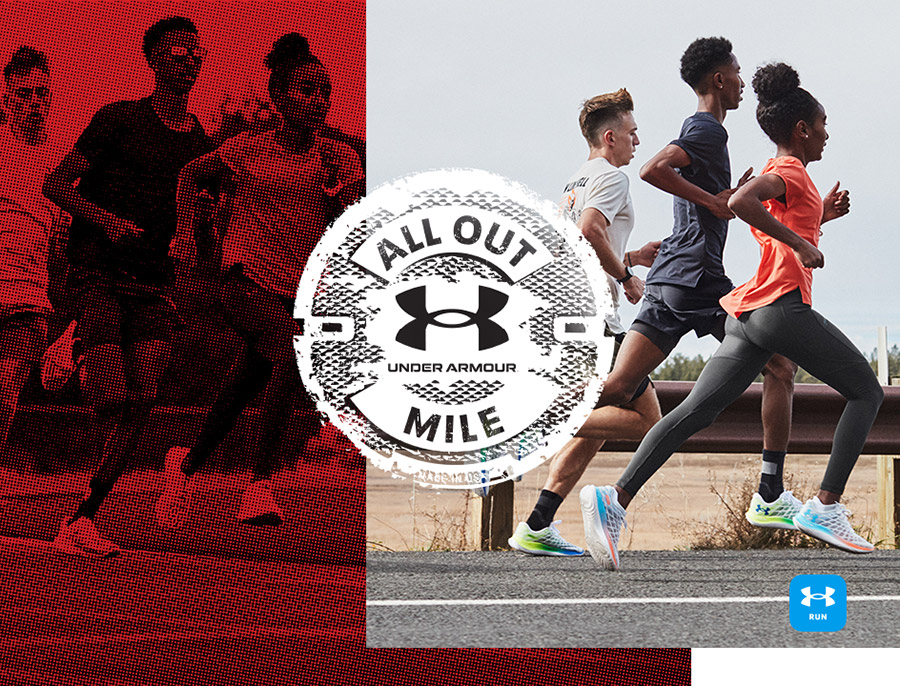 Introducing the Under Armour All Out Mile
The UA All Out Mile offers the motivation, coaching, and training plan to help runners run their fastest mile. With virtual participation in 14 countries, Under Armour has almost doubled regional participation from last year's challenge, to deliver a global event in both virtual and live formats.
Teams and solo runners will take on the 30-day challenge of training, with resources provided to hit the ultimate goal of going All Out in time for Global Running Day on 1 June.
---
All Out Mile in Singapore
Depending on your state of athleticism, running one mile (1.6km) can easily be your worst nightmare, or the best memory of your youth. Runners can now challenge themselves to beat their previous 1.6-kilometre timing, with the help of a virtual training plan, which will be available on the MapMyRun app (iOS | Android) from 1 to 31 May.
Once training is completed, the competition window opens from 1 June to 5 June, and only competition runs clocked during this period will be counted as submissions to the challenge. To be eligible for prizes, participants must connect their MapMyRun account to FitRankings during registration. Results will be announced on 10 June, with attractive prizes to be won across two categories.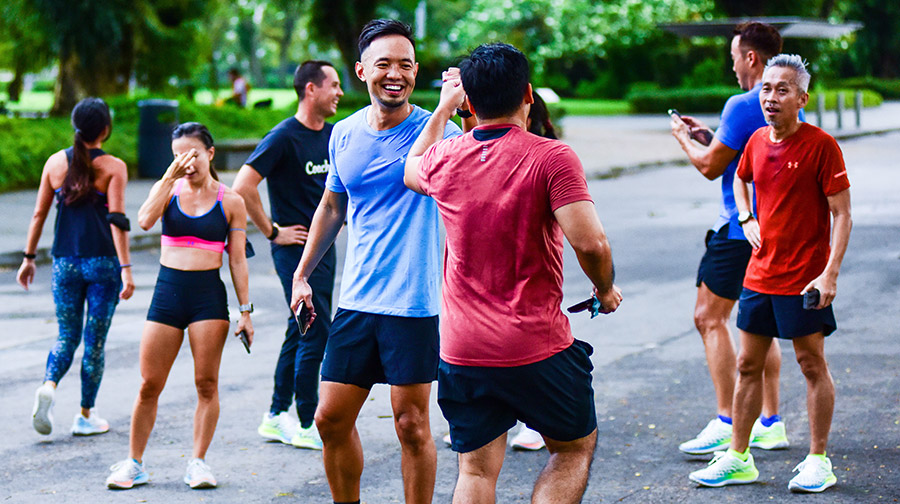 The 'Most Milers' category awards the team with the most participants for the All Out Mile, with a US$100,000 donation to the sports charity of their choice.
The second round of awards goes to individual participants, with the top three male and female runners from the region (Singapore, Malaysia, Thailand, Australia, New Zealand, the Philippines, and Indonesia) receiving US$250 worth of UA gear, alongside the following cash prizes:
First place: US$1,000
Second place: US$500
Third place: US$200
---
Activities to Check Out Before the Big Race
Registration and participation will automatically grant runners a free three-month UA MapMyRun MVP membership, where they can log miles and access exclusive training plans and video tips throughout their journey to compete.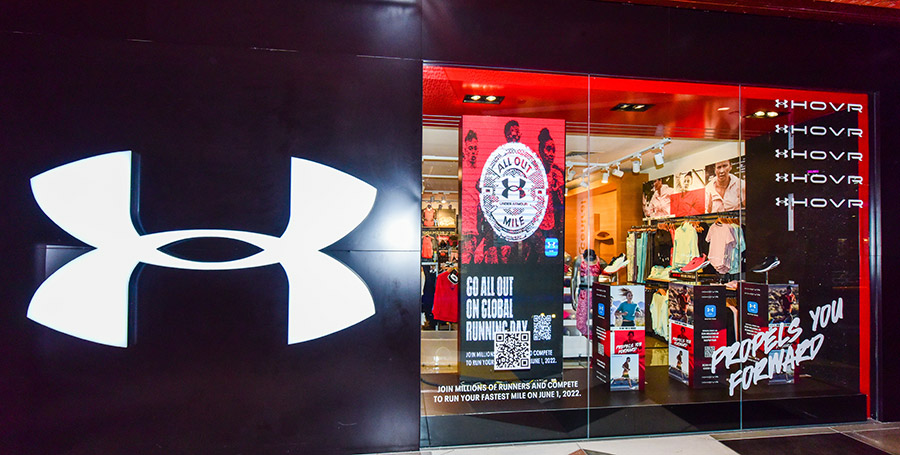 In addition to virtual training available on MapMyRun throughout the month of May, runners can also join Run Crew sessions at the Under Armour Funan Brand House, and go for a trial run in the latest UA Running shoes. These shoes have been designed specially to help athletes on their quest to achieve their best, and will come in two models.
---
Flow Velociti Wind 2 (S$229)
This rubber-less, all-in-one Flow technology cushioning and sole system grips the ground to help you run faster. The shoe comes armed with a flexible UA Warp upper, allowing it to contour to your foot while running for seamless transitions. It can also be hooked up to MapMyRun app that tracks and analyses your running metrics along with real-time Form Coaching to help make you a better runner. The Flow Velociti Wind 2 is available in stores and online for S$229.
---
HOVR Machina 3 (S$229)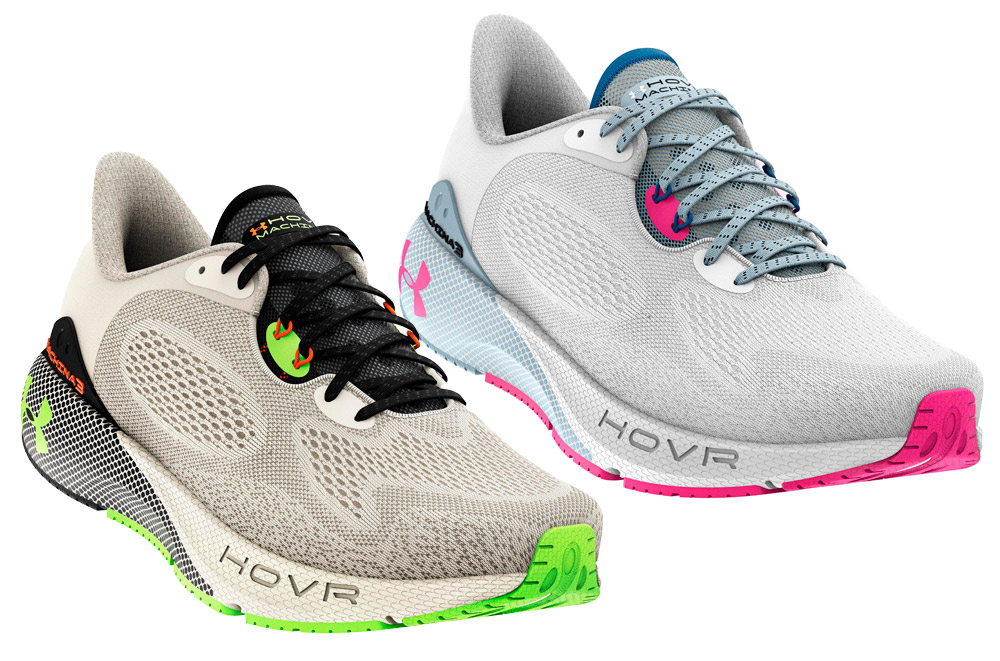 Featuring Dual Density UA HOVR foam-mesh Energy Web in the heel, the HOVR Machina 3 offers more energy back in every step with increased cushioning. It boasts lightweight floating spacer mesh zoned to eliminate hot spots while optimising breathability, containment and heat dispersion. Likewise, the shoe can be connected to MapMyRun when it launches for S$229 sometime in May.
---
Interested parties may register their interest for the All Out Mile event via the MapMyRun app, which is available on the Apple App Store and Google Play. No registration fee is required.
---