Quality comes at a cost, but sometimes, the price doesn't have to be high. The same can be said of TVs – while the market is filled with premium offerings, there are also alternatives that combine top-tier technology with affordability.
Behold, a curated list of the best budget TVs in Singapore, all under S$1,000. These selections, including models from popular brands such as PRISM+, TCL, and Xiaomi, promise to deliver high-quality viewing experiences without breaking the bank, and show that value and viewing excellence can go hand in hand with each other.
---
1) Hisense A6H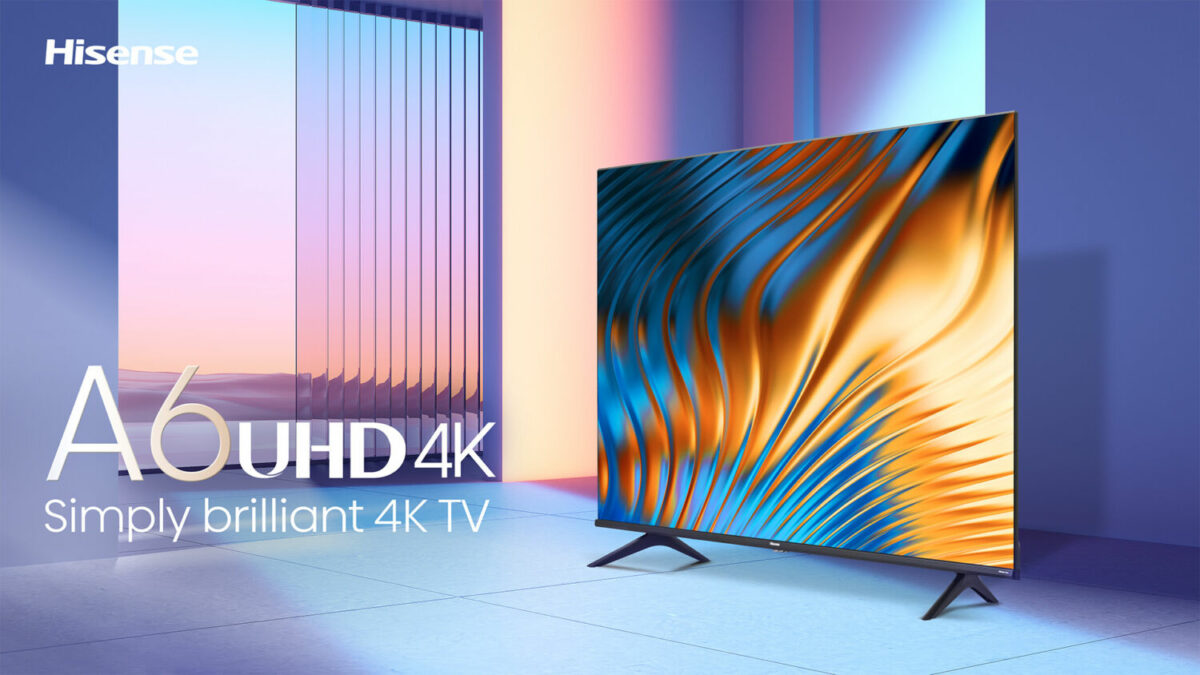 The Hisense A6H (S$739), a 55-inch 4K TV model, comes packed with premium features including HDR10 and Dolby Vision support, a 4K quad-core processor, and an IPS panel with a direct LED backlight. To ensure an optimal viewing experience, the television employs a 60Hz refresh rate, variable refresh rate (VRR), and DTS Virtual:X.
As one of the first televisions to offer the latest Google TV 11.0 interface, the Hisense A6H comes packed with features such as Chromecast, voice control, Bluetooth streaming, and WiFi functionality. It also stands out with its impressive app selection, covering all major streaming services.
This well-rounded combination of high-end features and competitive pricing makes the Hisense A6 Series a choice worth considering in the dynamic TV market.
---
2) PRISM+ Q55-QE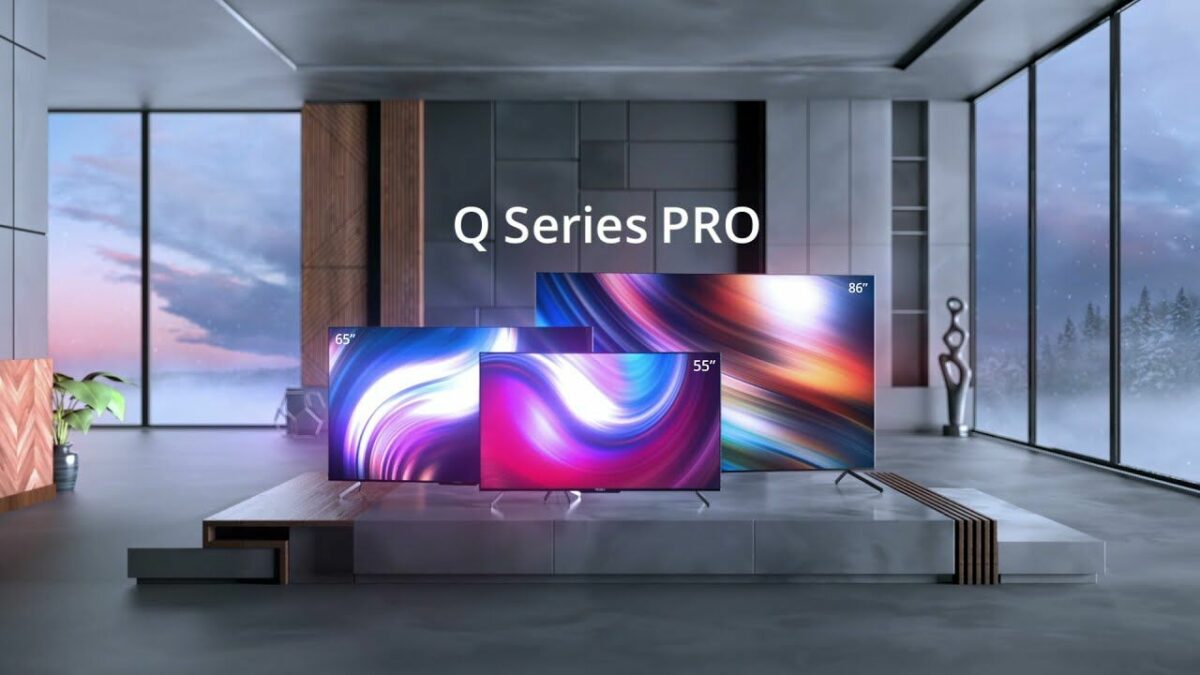 Priced at S$799, the PRISM+ Q55 PRO QE emerges as a robust contender in the television market. Equipped with Quantum Colour backlight technology, this 55-inch TV promises to deliver breathtaking graphics. Making its mark as the first Android TV brand from Singapore, the Q55 PRO QE comes with Google Play Store access, enabling users to choose from over 5,000 apps, including Netflix, Youtube, Prime Video, Spotify, and more.
Additionally, the in-built Chromecast feature offers convenience, allowing them to cast content directly from their phones, tablets, or laptops onto the TV. The inclusion of Google Assistant grants voice command control over the TV. Alongside HDR10 and Dolby Audio Surround Sound, it boasts DTS TruSurround and Digital Ready TV features as well. Lastly, its Bluetooth 5.0 connectivity further amplifies its appeal as a cutting-edge choice for modern homes.
---
3) TCL 4K HDR Google TV P635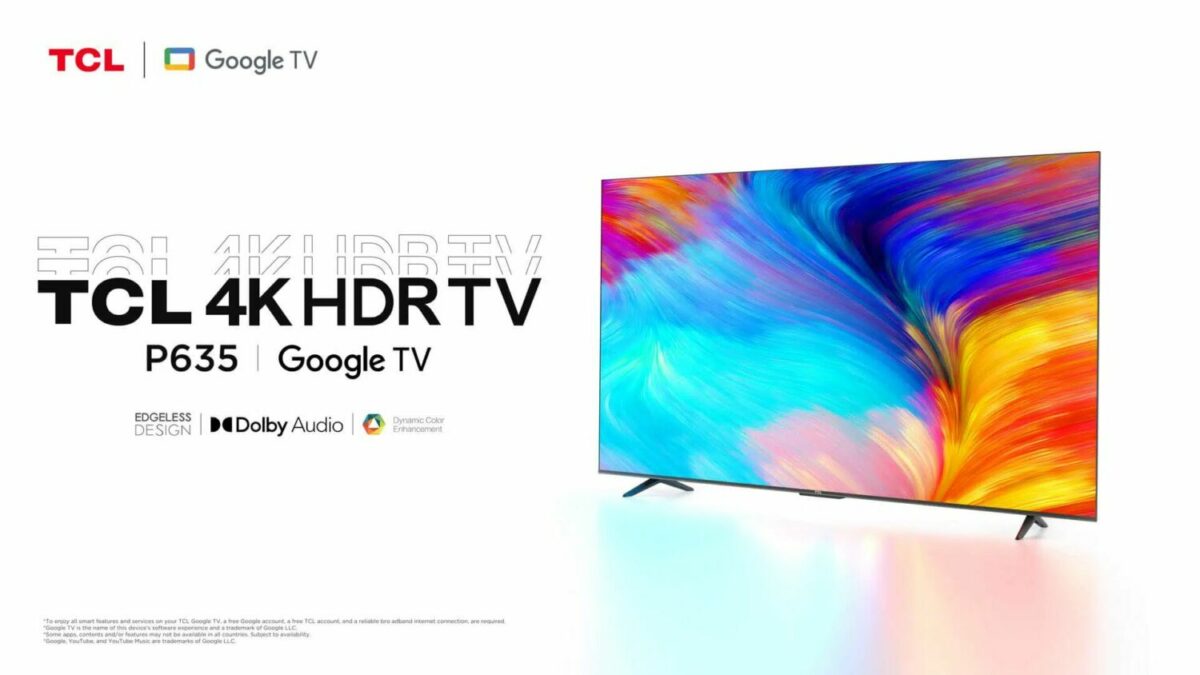 The TCL 4K HDR Google TV P635 (S$539) continues TCL's legacy of delivering affordable and value-packed televisions. The 50-inch TV is powered by a new quad-core processor that expertly enhances both hardware and software performance. As a Google TV with 4K resolution, it invites users to subscribe to and enjoy their favourite content in exceptional detail. The integration of voice control allows users to effortlessly discover movies, stream apps, play music, and manage TV settings.
Its distinct edge comes from the deadly combo of Dolby Audio and HDMI 2.1, features that set it apart from other televisions within its price bracket. This blend of advanced features and affordability makes the TCL P635 an attractive option for consumers seeking both value and high-quality performance.
---
4) iFFALCON K72 Pro AiPQ 4K QUHD Chromecast Smart TV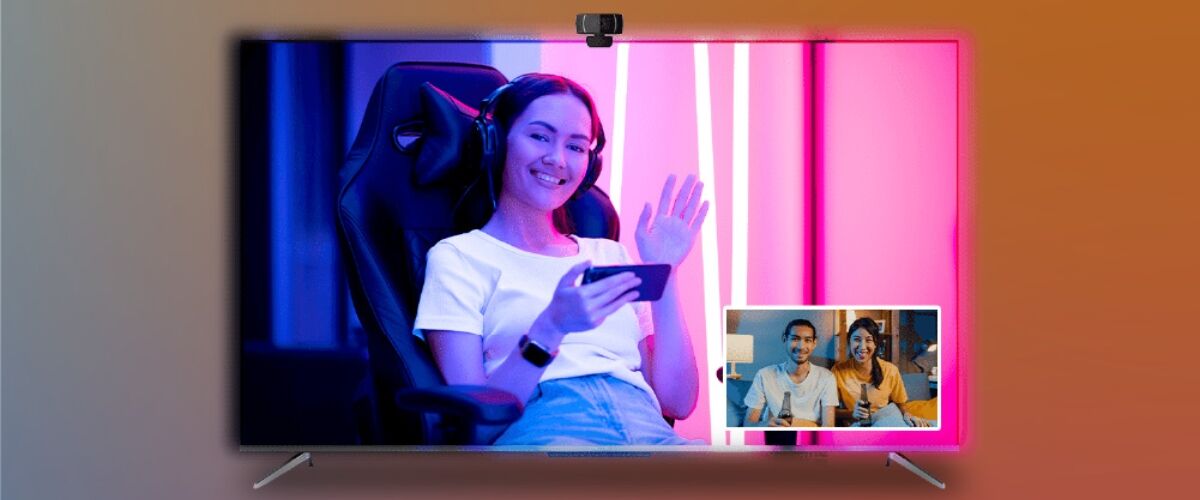 The iFFALCON K72 Pro 55-inch TV (S$649), incorporating the latest Android 11 Google TV System, showcases state-of-the-art backlight VA PANELS technology. This feature, paired with a high DCI-P3 colour gamut, ensures a wide 178-degree viewing angle, offering a vivid and immersive visual experience. Integrated speakers equipped with Dolby Audio and Dolby Vision quality will also dramatically enhance your at-home cinematic experience.
Doubling as a network centre, the iFFALCON TV leverages on AI technologies to connect and control other electronic home appliances, bringing smart home convenience right to your fingertips. The inclusion of MEMC and HDMI technology eradicates blurry motion, resulting in smoother viewing and gaming experiences.
---
5) XIAOMI P1 4K TV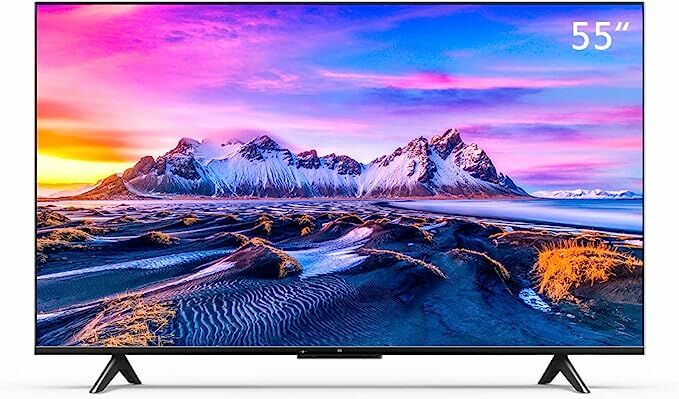 The XIAOMI P1 4K TV (S$579), stands out in the market with its support for Dolby Vision and a 4K ultra high-definition (UHD) resolution display. The 55-inch TV's performance is boosted by a quad-core Cortex-A53 processor and a Mali-450 MP3 GPU, ensuring a smooth and dynamic viewing experience. The XIAOMI P1 runs on the latest Android TV 9.0 operating system, allowing users to access a broad range of apps, games, and popular streaming services like Netflix, Amazon Prime Video, and YouTube.
Among its notable features, the XIAOMI P1 includes voice control. The voice-activated remote offers users the convenience of controlling the TV with verbal commands, making menu navigation, volume adjustments, and content searching a breeze without needing to handle the remote physically.
Adding to its impressive list of functionalities, the TV also has a built-in Chromecast. This feature empowers users to cast content directly from their smartphones or laptops to the TV, simplifying the sharing of photos, videos, and music.
---
6) SHARP Narrow Bezel HD Ready Smart TV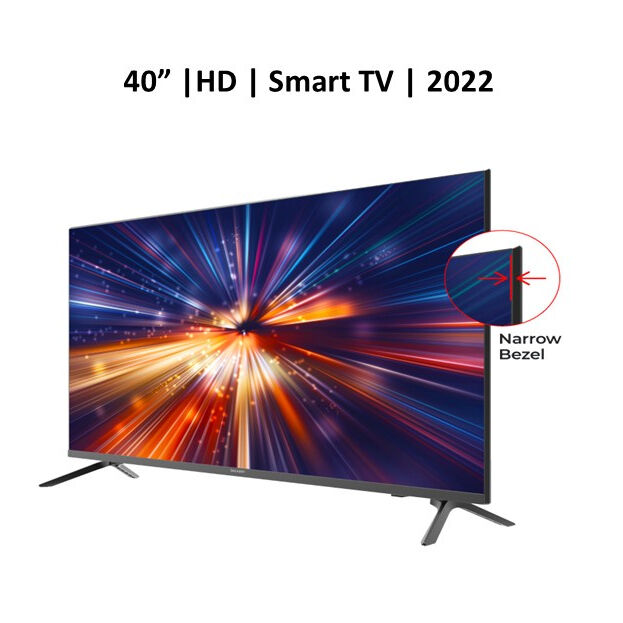 Available at S$408, the SHARP Narrow Bezel HD Ready Smart TV introduces a whole new level of viewing pleasure with its top-notch features. Sporting a 40-inch full HD display enhanced with LED backlight lamps, the television promises sharp and bright visuals. The powerful pixel engine, X2 Master Engine, significantly boosts image quality, while the Ultra Dynamic Range Pro feature enriches colour to offer a more vibrant and realistic viewing experience.
Holding its position as the top TV brand in Japan, SHARP extends the prestige to its audio performance, equipping this model with powerful speakers and a subwoofer for a sound experience as immersive as the visuals. Catering to modern digital needs, the smart TV supports popular streaming platforms including Netflix, YouTube, and Amazon Prime Video, and even includes a browser for internet surfing.
---
7) Samsung 43" Crystal UHD 4K AU7002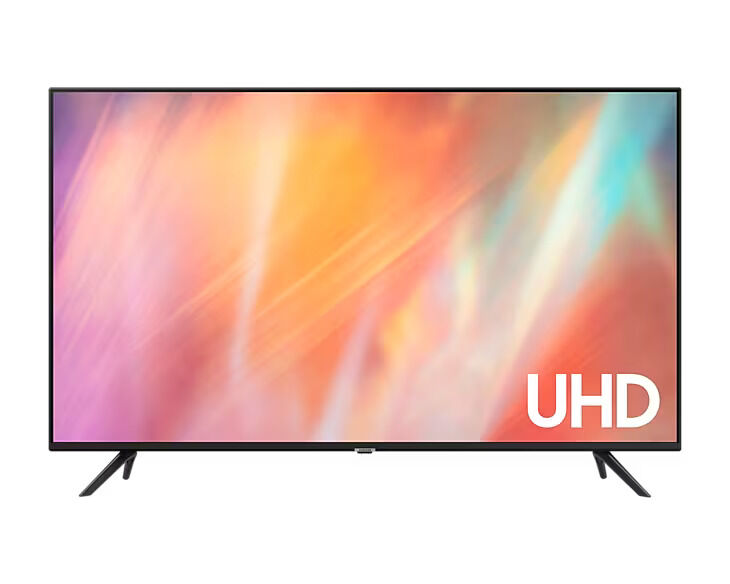 The Samsung UA43AU7002KXXS, a 43-inch 4K Smart TV retailing at S$519, delivers high-quality visuals and immersive audio to create an outstanding home entertainment experience. The heart of this TV is its Crystal Processor 4K that drives 4K Ultra HD resolution, generating a vibrant and lifelike image quality.
Its high dynamic range feature ensures a broader spectrum of colors and greater details in both light and dark areas of the picture, resulting in a rich, vibrant viewing experience that brings content to life in the user's living room.
Complementing the vivid visuals is Samsung's Q-symphony technology, which seamlessly orchestrates sound between the TV and a soundbar to provide a harmonious surround sound experience. This feature ensures that audio from both devices blends seamlessly, delivering a fuller, richer soundscape that immerses viewers in their favourite content.
---
There's no need to sacrifice quality for affordability when it comes to purchasing a new TV in 2023. Whether it's for gaming, streaming your favorite shows, or creating a cinema-like experience right at home, these budget-friendly TVs provide you with high-end technology without the hefty price tag.