As technology progresses, we find ourselves wanting to maximise the usage of each piece of tech. One of these ways is to have every device be versatile enough to be used for a wide range of situations. The LG One:Quick Flex is an all-in-one display that can be used for conferences, gaming, movies, recreation, collaborative work, teaching, and more.
This 43-inch 4K Ultra HD display isn't just a great-looking screen. The in-cell touch technology running on Windows 10 IoT Enterprise system, along with the dedicated touch pen, makes it easy to both take notes and share thoughts on a virtual whiteboard when in an online meeting. The touch-based UX mimics the familiar UX of smartphones, thus making it convenient to familiarise oneself with the device. Voice command is also an option for those who'd prefer not to touch the screen. With its built-in 2K FHD camera, 2.0 channel (10W + 10W) speakers, and microphone with a 3-metre pickup range, the One:Quick Flex also ensures that video calls and conferences are fuss-free and seamless. With an 88-degree field of view camera, you're assured that everyone will be able to fit into the frame.
Port-wise, for AV(webOS), there are USB Type-C and HDMI ports available. Over on the PC (Windows) side, there are USB Type-C, USB, and LAN ports on hand as well.
When it comes to displays of this size, moving them around is always an issue. The LG One:Quick Flex addresses that by having a movable stand with wheels and an adjustable range of 9.5cm, it can be easily moved from room to room depending on what one wants to use it for.
The stand also allows for screen rotation, which means the display can go from landscape to portrait mode easily. This is great for displaying a recipe while cooking, allowing for easy scrolling.
The versatility of the LG One:Quick Flex means there is a strong case to be made for some to use it as the dedicated main display at home, both for entertainment and for work. In offices, the ease of moving it around and its video-conferencing functionalities mean that it is a practical tool that can iron out all the wrinkles video conferences come with.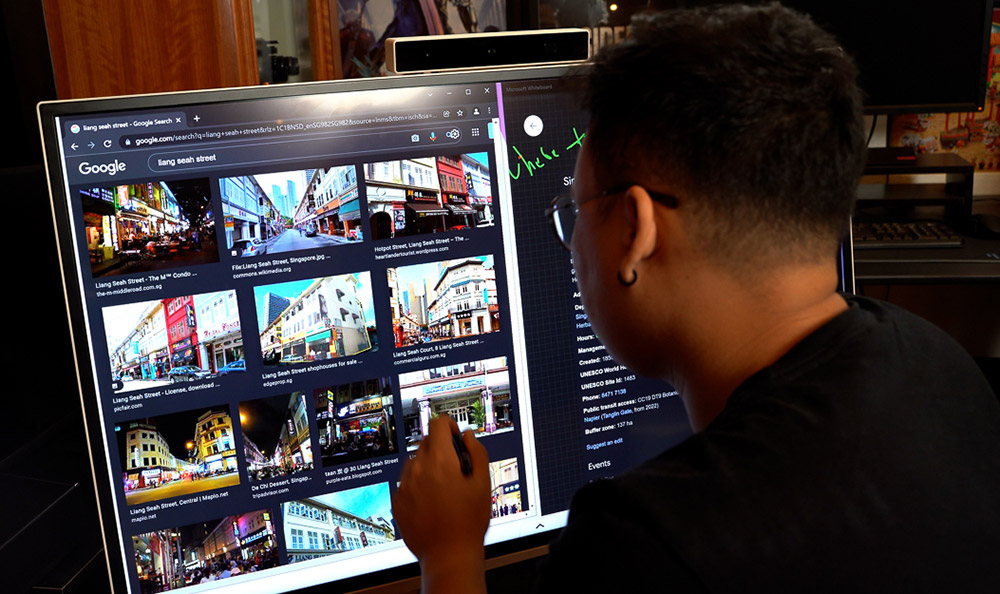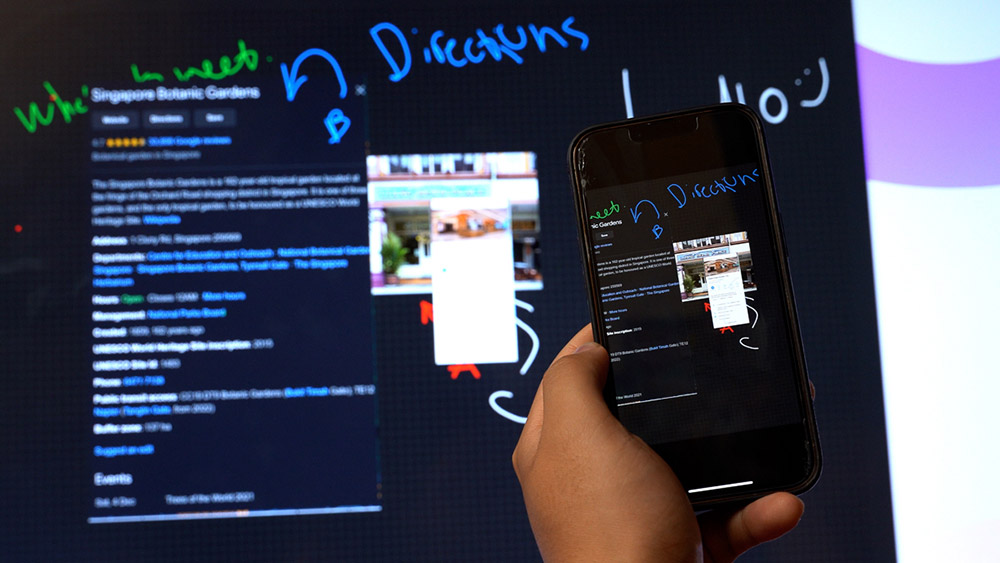 It is rare for a piece of tech to truly be for everyone, but the LG One:Quick Flex comes close to being the all-in-one display that improves the quality of life for just about anyone. The LG One:Quick Flex can be purchased via LG KrisShop, Lazada, Shopee at S$3,399 (inclusive of movable stand). For corporate enquiries, please visit LG's website.
---
This article is brought to you together with LG.