Walk into any Victoria Secret, Bath and Body Works, L'Occitane and Levi's in the region and you'd see furniture done by Futuristic Store Fixtures.
Now, the local luxury furniture brand is bringing their 40+ years of experience into the homes of everyday folks for an affordable price with their brand new furnishing line, Futuristic Home, starting with their flagship tables.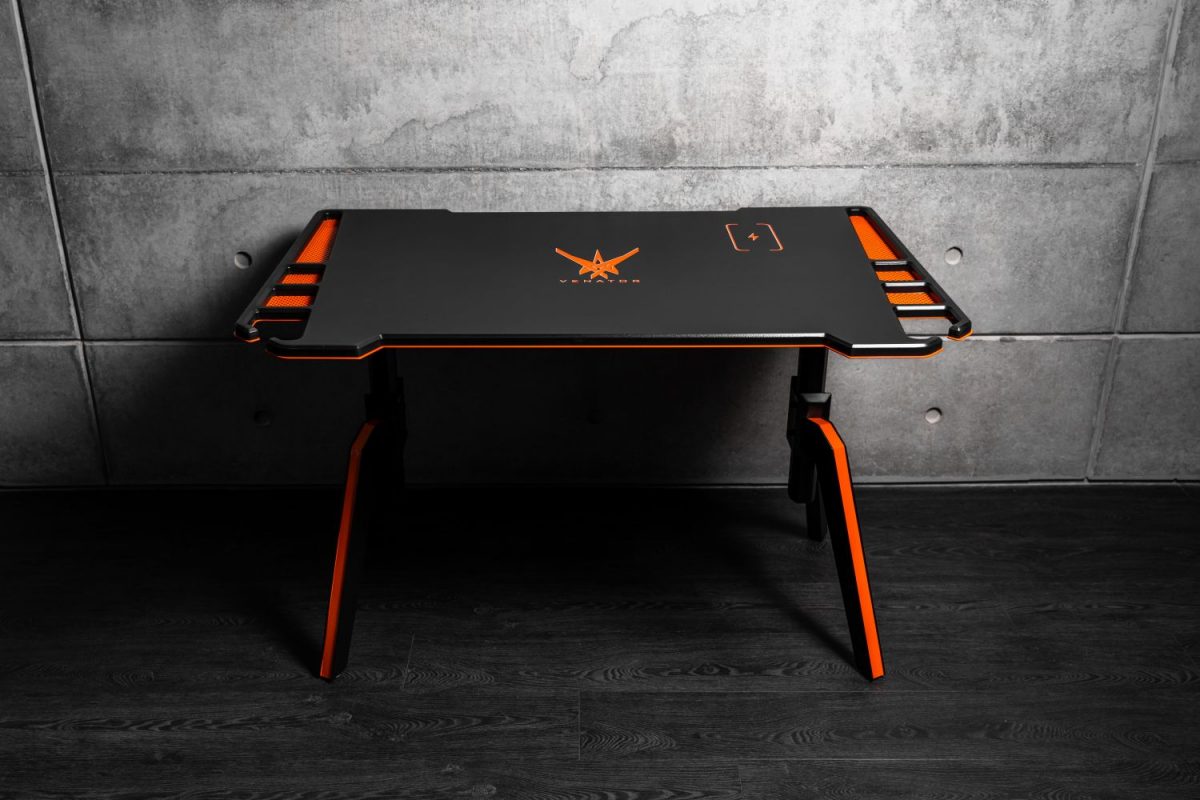 The gaming industry has seen a large increase and interest over the pandemic with brands left, right and centre trying to get a slice of the gaming pie. Churning out chairs with weird postures, tables that could go high and low with the press of a button, and the overwhelming push to have everything RGB currently dominate the market – but Futuristic Home knows better. Finding no need to rely on trends, the local brand is doing what it does best – delivering aesthetic well-made furniture that is smart and practical. And thus the Venator Gaming Desk was born.
Coming in 120cm and 160cm in length, the Venator Gaming Desk is built to give gamers a practical gaming space that delivers on aesthetics and needs. Coming in orange, red, blue and yellow, the Venator Gaming Desk features a thermofoil desktop finishing that gives off a smooth and cooling touch regardless of how much heat your electronics emit. The thermofoil finish also means the Venator Gaming Desk is durable to last the years and is water and dust resistant.
Plus, the Venator Gaming Desk incorporates smart wireless charging so you'll never have to scramble for a wire when your phone dies mid-gaming. To keep things practical yet pleasing to the eye, the Venator Gaming Desk also includes a hidden cable management tray with 5 power sockets so that you can easily power up multiple devices without having an eyesore amount of wires dangling about.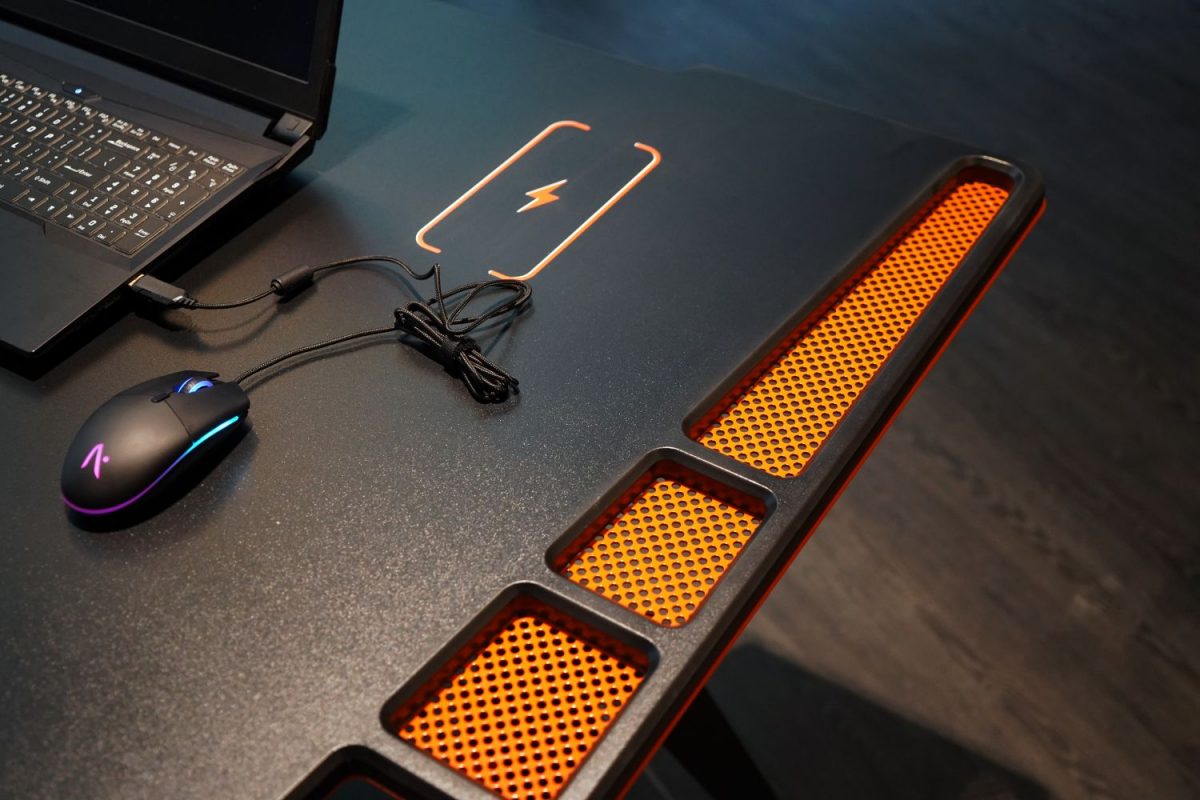 With a built-in headset holder on each front edge and 3 pockets on each side of the table, gamers can also easily organise their gaming peripherals or decorate their gaming desk without needing to take up too much space from where the action actually happens. Whilst not a fan of following the trends, one thing that Futuristic Home chose to keep in their sleek design is the ability to adjust the table's height.
The table has three different height configurations that users can manipulate and set to their desired height. Users will have to set the height manually when putting the table together. This manual adjustment is so that users can avoid accidentally raising or lowering the desk when competing or doing work.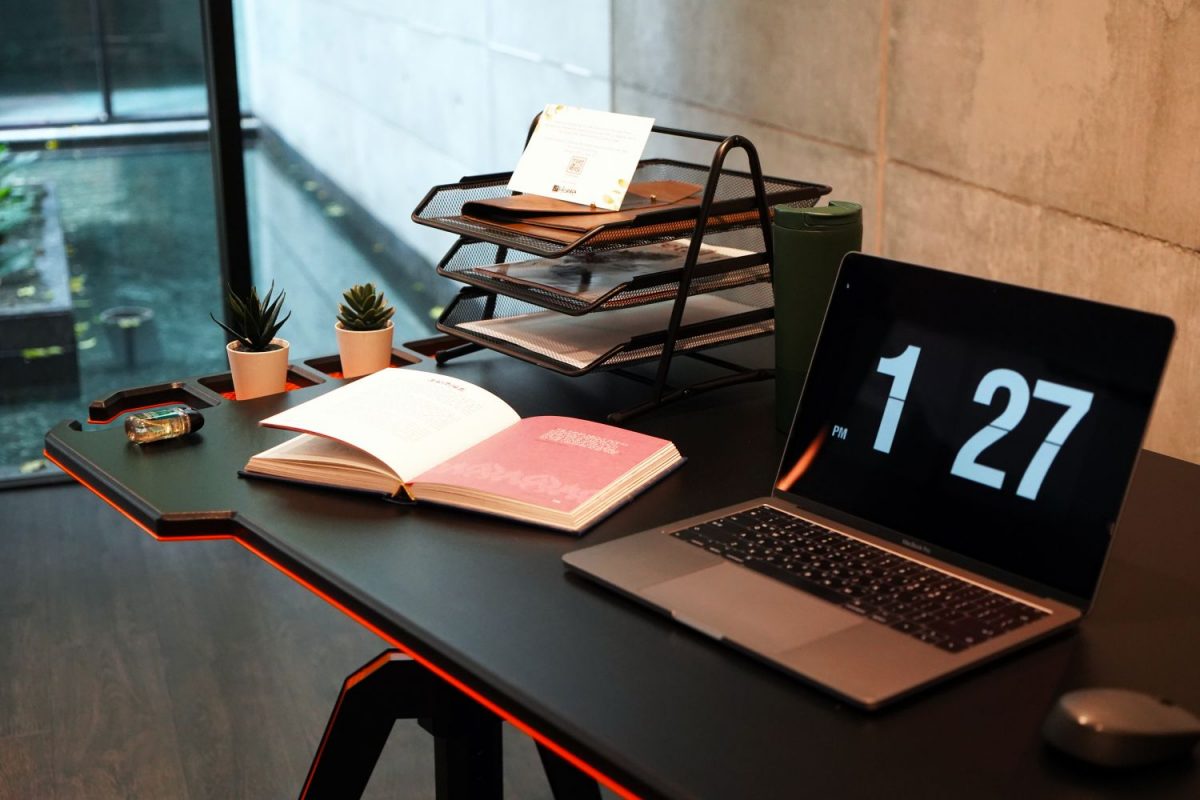 Given its sleek and minimal design, the Venator Gaming Desk can also be used as a work desk. The 160cm long desk can act as a communal workspace too as it is big enough to fit up to four people on the desk. The 120cm Venator Gaming Desk goes for S$535 whilst the 160cm long desk goes for S$559.
Apart from the Venator Gaming Desk, Futuristic Homes is also releasing their Diva Smart Table (S$499). The elegant and smart side table is artfully crafted to a modern matte wood finishing with rose gold legs, a lamp, and an in-built Bluetooth speaker.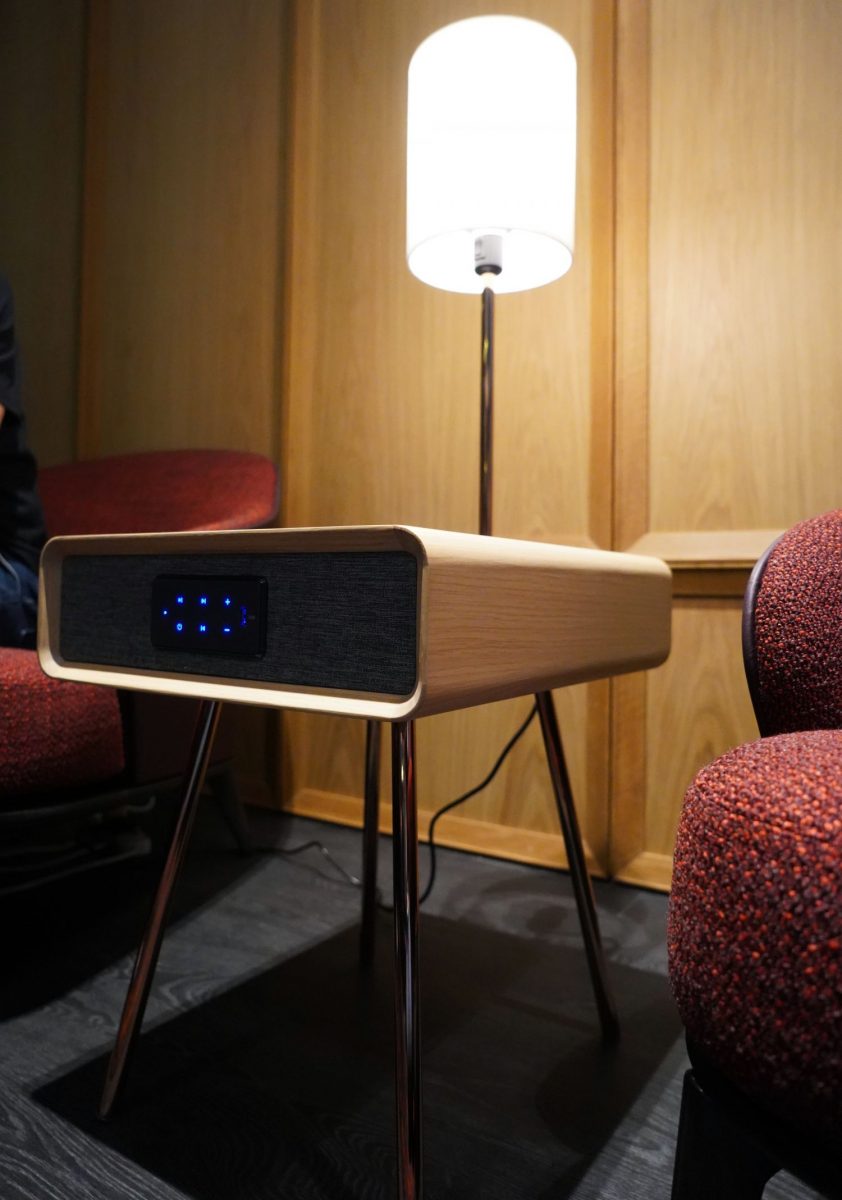 Standing at 50cm, the electroplated rose gold legs give a luxurious touch to the all-wood table. The extended lamp, accompanied by a rose gold stand too, gives users all they need in a bedroom, reading room, or lounge side table for an affordable price. Plus, users can choose the design of the lamps if the standard smooth cylindrical lampshade is not to their liking.
Just like the Venator Gaming Table, the Diva is smart too. With wireless charging and a built-in Bluetooth speaker, users can listen to their favourite music and charge it at the same time. In addition, the Diva features a USB port should users decide to charge via wire or plugin other devices that sit on their side table – an alarm clock? A Google Home mini? The choice is yours.
Looking like it belongs to a 5-star luxury hotel, the Diva Smart Table is bound to not only seamlessly blend into your home no matter its design, but also give it a more classy and modern touch.
Both the Venator Gaming Desk and the Diva Smart Table are available for purchase on Futuristic Home's website as well as on Lazada and Shopee.