It's no secret that the tech industry is ever-changing. New phones whizz out every other month and tech brands are constantly finding new ways to innovate themselves in order to stand out from the competition. What's hot and what's not determines the buyer's decision, and we've even seen lifestyle brands having a go at breaking into the lucrative tech market with minimal success.
However, tech brand realme is entering the competition hot and is here to stay with their powerful tech, aesthetic designs, wide catalogue of trend-setting products from smartphones to wearable tech like smartwatches without breaking the bank. The company is also among one of the first smartphone makers to use the latest chips from leading mobile chipmaker Qualcomm, offering devices with the Snapdragon 865/765G/888 processors.
Whilst many tech products like smartphones, watches and earbuds tend to reach upwards of S$2,000, consumers are getting more and more fed up with the sky-high price tag for something that many deem as an essential.
Flagship phones in recent years have hit the S$1,500 mark and it's no surprise that in recent years, research has shown that tech companies have had a hard time convincing people to upgrade to new devices. With the economy facing a dip given an ensuing worldwide pandemic, realme is sparking a massive change in the industry by giving customers good tech for a reasonable price, making it the trendsetting tech brand to look out for in 2021.
In comes a crop of brands looking to fill that gap and realme has everything it needs to, with their selection of current, functional and trend-setting products, providing a variety of pocket and youth-friendly products.
Take their brand new realme 7 5G for example, the 6.5-inch Android phone gives its users a pro experience with performance that is just as good, and maybe even better, than phones of similar calibre. As the first 5G phone launched in 2021, realme aims to make 5G accessible to all Singaporeans by working together with Telcos in Singapore to bring the best 5G experience to Singapore users and alleviate the popularity of 5G in the local market.
For starters, the realme 7 5G is the first 5G phone with an industry-leading 120Hz Ultra smooth display priced under S$500.
With the company's push to meet Singapore's nationwide effort to achieve large-scale popularisation of ultra high-speed 5G data, realme is rapidly applying 5G technology to their product portfolio, offering consumers the latest and without the premium that its competitors charge.
With the newly upgraded 30W Dart Charge, the huge 5000mAh battery gives users ultra-long battery life for daily use, requiring only 26 minutes for 50% charge and just 65 minutes for a 100% charge. Taking the phone on a test run, the phone can go through a day of photo taking, social media scrolling, and mobile gaming without the need of a recharge or a portable charger at hand.
Taking photographs will never be the same again because the realme 7 5G knocks it out of the park with its quad camera setup, with a 48MP main camera, 8MP 119° ultra-wide angle, a macro lens, and a B&W portrait lens.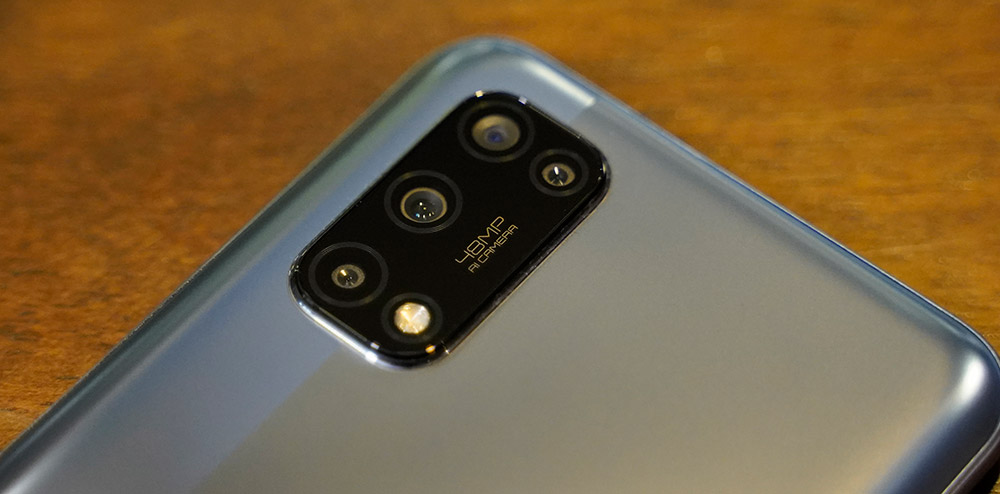 Photos taken on the phone are always crisp, detailed, and vibrant. Colours in the photos are much more livelier than they are in real life which shouldn't be an issue for social media mongers who love an eye-catching Instafeed.
The clear winner here is the main camera's Super Nightscape Mode; dramatically improving night shots, capturing all details with minimal noise, and with the same – sometimes even more – vibrant colours just like photos on regular mode.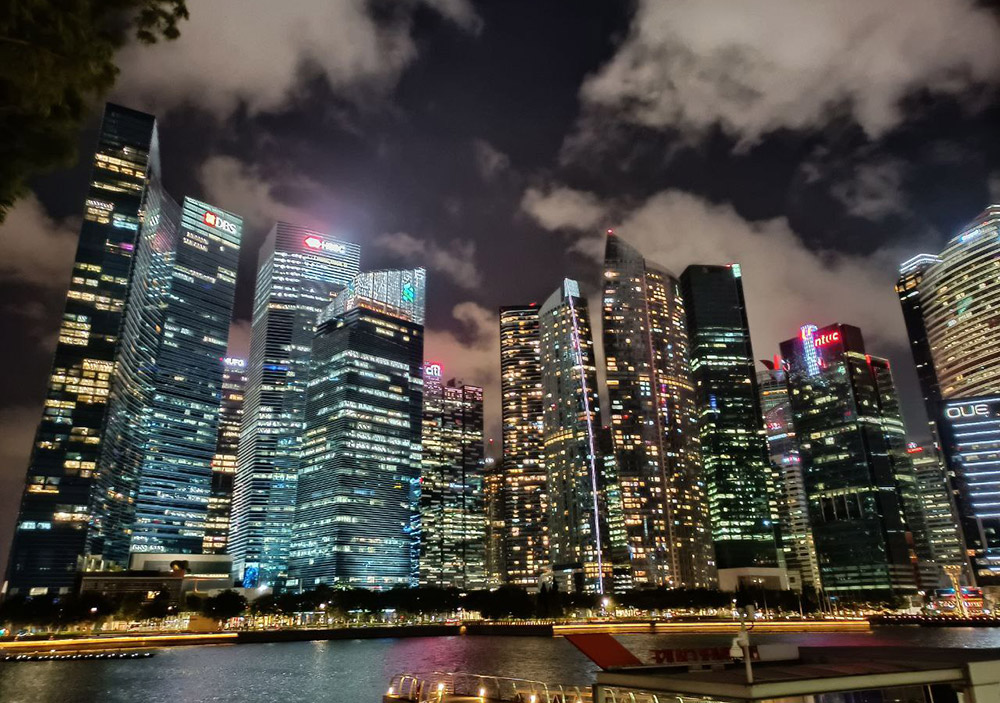 For those into details, the 119° ultra-wide angle is perfect when taking photos of large groups or when you want to truly capture the vastness and beauty of landscapes, architecture, or even events and attractions.
As film and retro-styled photos make a comeback on the gram, the B&W portrait lens would be your best friend if you're a newbie or even a seasoned photographer that prefers taking shots with a smartphone instead of a DSLR all the time. The B&W lens offers a new colour filter system that enables the portrait lens to detect a wide array of light, enhancing the contrast in the image and adding a little bit of texture to your portraits.
Where selfies are involved, the camera comes with a 16MP in-display selfie camera – a spec that comes with many other high-end phones so you know you're getting the best when it comes to taking your own photos. Still, realme takes your selfies to another level with an ultra-clear front camera with f/2.1 aperture that supports smart beauty mode, bokeh effect, and more.
The brand-new beauty algorithm in the realme 7 5G was also developed for people of all genders, different skin types, and different facial shapes. This unique feature allows you to take selfies that show your natural and delicate skin – but better. Facetune who? We don't know her.
If you think realme's fabulous line of products only ends at smartphones, then you're absolutely wrong.
realme debuted their first smartphone back in 2018, and whilst the trendsetting brand will continue to make popular phones, they won't be restricting their every innovative tech to smartphones only. The disruptive and trend-setting tech brand has been churning out a variety of audio and lifestyle products to kit out its very own connected ecosystem.
Having entered the AIoT industry for only a year, the brand has built a mature system that aims to meet customers needs at every point: personal, home, and travel.
Enter the realme Buds Air Pro and Watch S Pro. The realme Buds Air Pro and Watch S Pro compliment the realme 7 5G like a charm when you link them all together under realme's AIoT, realme Link ecosystem.
Circling back to the Buds Air Pro, these new earbuds from realme feature active noise cancelling for uninterrupted listening sessions. Best part yet, the Buds Air Pro has something called 'transparency mode' , a mode that makes it easier for listeners to talk to others without the need to take out their buds.
On the other hand (pun intended), the realme Watch S Pro is a smartwatch that is stylish and perfect for the health nut. The Watch S Pro is both your health assistant and sports coach with built-in high precision heart rate monitor, blood oxygen monitor, and 15 sports modes that measure your workouts whether you're running, cycling, hiking or playing basketball and swimming. Yes, swimming. Thanks to the 5ATM water resistance, the Watch S Pro allows you to record your swimming data in real-time.
As something you'd wear most, if not all the time, the Watch S Pro remains a trendy piece of wearable tech that knows how to be both stylish and beneficial to users.
A life of affordable tech products that deliver great power and performance is definitely a tempting life to lead. With such an undeniably affordable price tag, it's no wonder that realme is the trendsetting brand to look out for in 2021.
For just S$469, the realme 7 5G is available in 2 colours – Mist Blue and Flash Silver – and will be available in Singapore islandwide from 30 January 2021 on realme's Shopee flagship store, Singtel and Starhub stores, as well as authorised retailers.
At the same time, realme is also releasing AIoT products including Buds Air Pro (S$149), Watch S Pro (S$249), M1 Sonic Electric Toothbrush (S$69), and Smart Scale (S$49) from 30 January 2021 on realme's Shopee flagship store as well as authorised retailers.
Want to score an exclusive deal? Purchase the Home Essential Bundle (Smart Scale and M1 Sonic Electric Toothbrush) for just $88 and receive a realme gift pack valued at S$29, or the AIoT bundle (Buds Air Pro and Watch S Pro) for S$288 and receive a realme Power Bank valued at S$69. The bundle deals are available from 30 January to 28 February 2021.
---

Drop a Facebook comment below!