When we think of Mac users needing to run a Windows operating system on their device, most of us might think of Boot Camp, the built-in Apple software that allows you to switch between OS as you boot up. But there has always been another option, and perhaps a more convenient one – virtualisation software, that run Windows "virtually" within the MacOS.
One of those software creators is Parallels, who aims to offer a host of improvements and over 50 new features from their previous iterations with the latest Parallels Desktop 14 for Mac.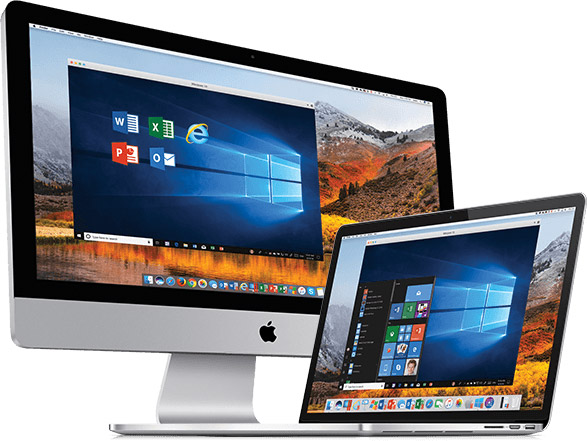 Since virtual machines tend to take up significant chunks of storage, often between 15 to 100 GB, the custom-engineered storage optimisations by Parallels promises to save up to 20 GB of space even as both Windows and Mac storage mechanisms are running side by side.
Speeds have also been improved, with Parallels Desktop 14 said to launch four times faster than its version 13 predecessor. Users have the option to assign an amount of the total RAM to the virtual machine, which can load programs on start-up and run in the background such that you can launch Windows programs from Mac's dock in an instant. Parallels representatives at a media briefing in Singapore promised that these background processes do not consume any CPU, meaning it will be kinder to your Mac's battery life as well.
For the artists and designers, Parallels Desktop 14 features support for the use of Microsoft Ink when working with Microsoft Office, along with pressure-sensitive input when drawing in Windows programs such as CoreIDRAW, Fresh Paint, and openCanvas.
Parallels has added a whole bunch of new preconfigured Touch Bar sets for Windows application, and if there isn't a set available, users can also customise the Touch Bar to their preferences using the Touch Bar Wizard. Those familiar with XML programming can personalise their Touch Bar even further with totally custom function keys using Touch Bar XML Authoring.
Other notable features about the new Parallels Desktop 14 include compatibility with the upcoming macOS Mojave and its Dark Mode, as well as better support for enhanced graphics where users can achieve better frame rates when using shared camera technology with 4K webcams and during video conferencing.
There are over 30 useful tools in the Parallels Toolbox for Windows and Mac, a standalone program that normally costs US$19.99 which is included in Parallels Desktop 14. Upgrades added include a screenshot page functionality, as well as free memory and resize images tools.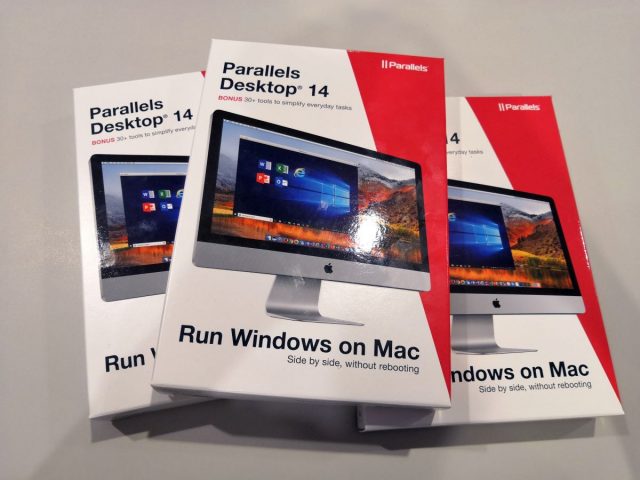 As always, Parallels Desktop 14 will come in three editions – Standard, Pro, and Business. Standard's the best bet for the casual user, while Pro contains added features that might come in handy for software or app developers. In addition to more virtual RAM and CPU, the Pro edition offers a network conditioner for app and speed testing, and integration with Chef/Ohai/Docker. On top of that, the Business edition will have enhanced administration portals, providing better management and control over sublicenses and users for large companies and schools.
Users of the older Parallels 12 and 13 are welcome to upgrade to Parallels 14 for a fee of US$49.99, and meanwhile, new customers can purchase Parallels Desktop 14 at US$79.99 for a one-year subscription and US$99.99 for a perpetual license. Both the Pro and Business editions are retailing at US$99.99 for an annual subscription, and they are all available now on the Parallels website.