Former weightlifter and bodybuilder David Prowse, best known for playing Darth Vader in the original Star Wars Trilogy has died. He was 85.
While fans recognize James Earl Jones as the voice of the menacing Sith Lord in George Lucas' iconic sci- fi franchise, Prowse donned the mask and costume in the first three movies, providing the movements and actions that fans around the world have come to associate with one of cinema's most iconic villain.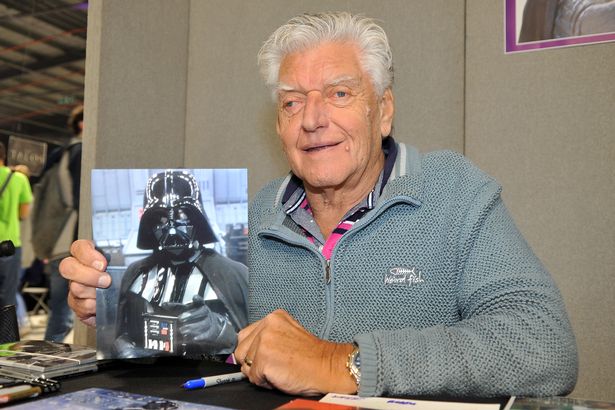 Prowse filmed the role of Vader and voiced the character during filming, not realizing that Lucas never intended for any actor to also voice the character. The decision to have Jones voice the role during post production caused some unhappiness with the actor, though he reprised his role in the subsequent sequels.
While he has appeared in Star Wars events throughout the years, his relationship with Lucas deteriorated over the years until he was subsequently banned from attending official Star Wars events.
Aside from Star Wars, Prowse has starred in other movies, including Frankenstein and the Monster from Hell, as the Frankenstein monster alongside future Star Wars co-star Peter Cushing.
He also appeared in the 1980 TV series The Hitchhiker's Guide to the Galaxy as the bodyguard of Hotblack Desiato, also under the name Dave Prowse.
"It's with great regret and heart-wrenching sadness for us and millions of fans around the world, to announce that our client DAVE PROWSE M.B.E. has passed away at the age of 85," Bowington Management tweeted.
---

Drop a Facebook comment below!