The future is certainly an exciting place, but more so when you are flushed with cash. As you begin your adventures as V in CD Projekt Red's Cyberpunk 2077, you might be finding money hard to come by. If you want the best toys, you will need to up your income quickly. Here's an extra quick way to build up your reserves.
The Cyberpunk 2077 infinite money exploit involves selling a certain item from a side job for plenty of cash, buy it back for a pittance, and repeat the process. If you are interested, read on:
You will need to go to Rancho Coronado in Santo Domingo first.
Locate the gas station with a homeless encampment. The side job, Space Oddity, can be found here.
Find the men at the table, you can either negotiate with them (a body level of 7 or more) or eliminate them by force.
Following that, either hack the laptop on the table (requires an intelligence level of 10) or search for the body the men told you about. This will give you a code that can unlock the laptop.
Once you have the location from the laptop, follow the quest waypoint to an area with seven soldiers.
Kill them all, obtain the painting.
Locate the nearest drop box, and sell the painting at 4,000 eddies.
Buy back the painting for 5 eddies, repeat, profit.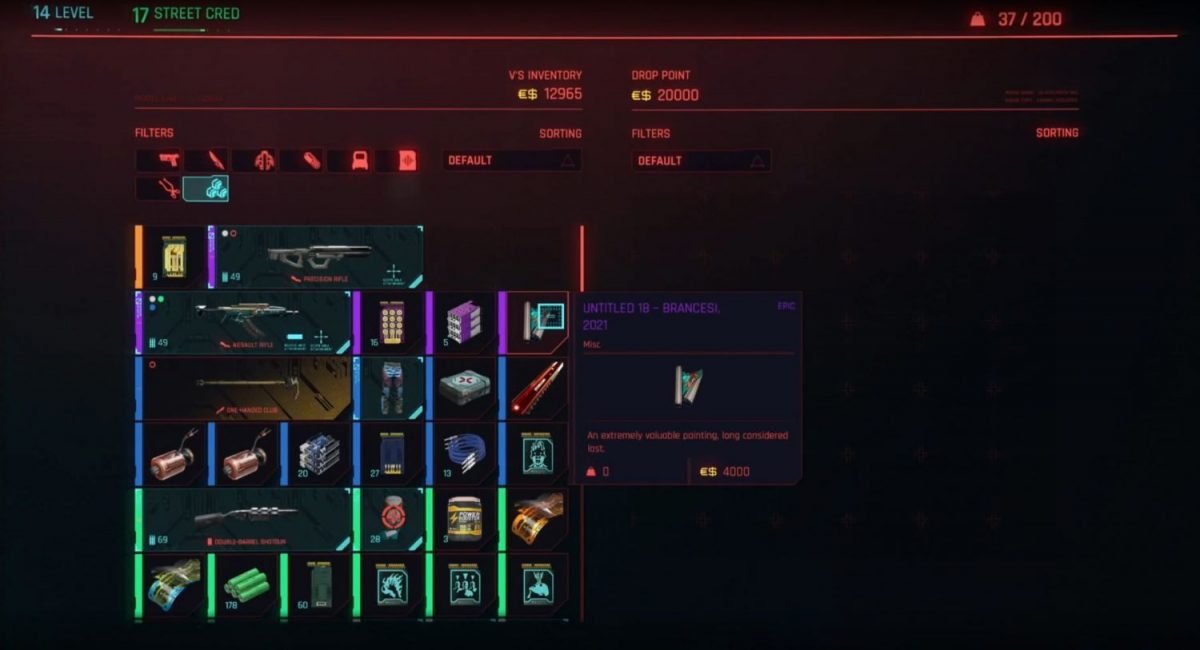 Sounds simple enough. In a world full of hacking and climbing your way to the top, this sounds just like the perfect way of establishing yourself in the world of Cyberpunk 2077.
---

Drop a Facebook comment below!