Stop if you've heard this one before – the LG TONE Free FP9 is a pair of true wireless earbuds that comes with all the refined design and functions one could possibly ask for in such a device. Its build quality, design, fit, battery life, and sound quality are all excellent, and it's poised to become the standard everyday earbuds for many.
But what you haven't come across is its unique carrying case. Yes, it's small and the attention to the needs of users is clear from the very start, with the design of the charging case. It has an understated size that doesn't bulge out in pockets but the killer feature is the UVnano technology that sanitises the earbuds during wired or wireless charging. Hygiene is taken even further with the medical-grade hypoallergenic ear gels that reduce the risk of skin irritation in the ear canal. These are more than welcome features, as hygiene is perhaps one of the most overlooked aspects when it comes to earbuds usage.
And all of that, housed in a compact case that eschews the bulky designs. Even without the cleaning feature, it is surprising how many models have a bulky design that do not fit well in pockets but with the LG TONE Free FP9, there is no such worry.
The earbuds' fit is also great with a cocha-shaped design that sits perfectly in your ear and doesn't come loose even during intense exercising sessions. With a stem of just 4.4mm and 5.2g of weight each, they are not just secure, they barely feel like they're there. An IPX4 rating also means that they're resistant to sweat and rain, making them a prime choice for those looking for a dedicated pair of earbuds to use when exercising. The UVnano technology is made even more valuable in this context, since sterilising the earbuds becomes more important after a hot, humid, and sweaty day out.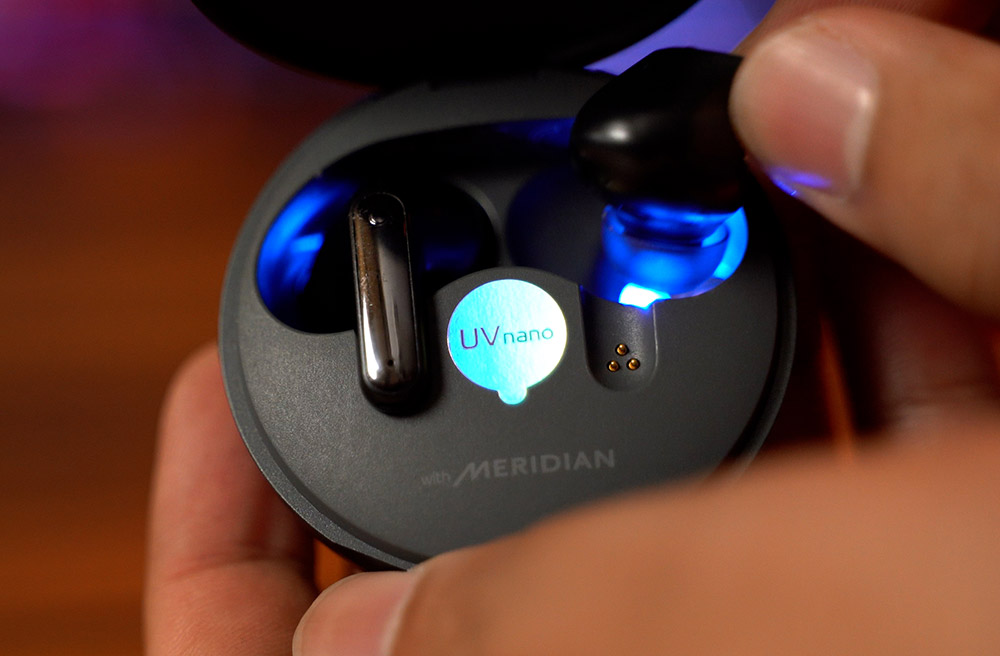 A fully charged case has a battery life of up to 24 hours of playtime with active noise-cancelling (ANC) turned off, and up to 15 hours with ANC turned on. The earbuds themselves have up to 10 hours of playback with ANC off, and up to six hours with ANC on. While the battery life isn't mind-blowing, it is more than sufficient for regular usage, and will only require charging once or twice a week with regular use.
Another feature that is potentially game-changing is how it allows for a wired set-up. Users can connect the charging case with their devices using a traditional 3.5mm jack, and stream audio directly to the LG TONE Free FP9. For example, the case can be connected to a PlayStation 5 DualSense controller in order to play audio from the PlayStation 5 without using Bluetooth. This is going to be valuable for gamers who prefer the comfort and convenience of true wireless earbuds but not the audio latency of Bluetooth.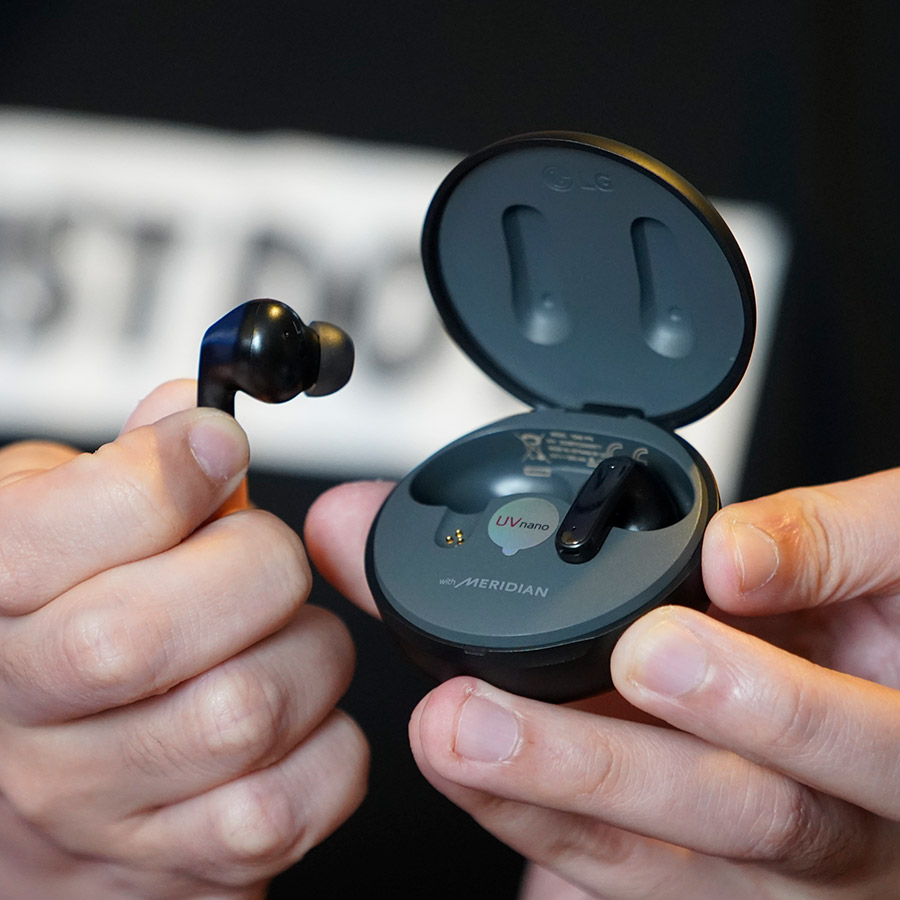 When it comes to sound quality, LG has collaborated with Meridian to bring 3D sound to true wireless earbuds users, with features such as Whispering Mode for better privacy, in-app equaliser, touch control customisation, and more for the ideal audio experience. In our video above, we go into the nitty gritty details and find out just how well the LG TONE Free FP9 holds up in practice.
The LG TONE Free FP9 comes in Charcoal Black, Pearl White, and Haze Gold, and is priced at S$298. It is available now on Lazada, Shopee, authorised retailers and distributors, including Audio House, Best Denki, ConnectIT, COURTS, Gain City, Goh Joo Hin, Harvey Norman, Mega Discount Store, Parisilk and Stereo Electronics.
---
This article and video are brought to you together with LG.