Space – The final frontier. We've long been enthralled with the stars and LEGO probably has a hand in it as well.
Since the first LEGO space set back in 1964, the Danish toy company has delved into the vast universe of space from sets that are grounded in reality and sci-fi.
It's not always been a definite hit, but with adults, LEGO is looking to recapture the awe we had as kids building a massive space set.
And, it does not get bigger than this.
LEGO has officially announced the launch of its newest LEGO NASA Space Shuttle Discovery.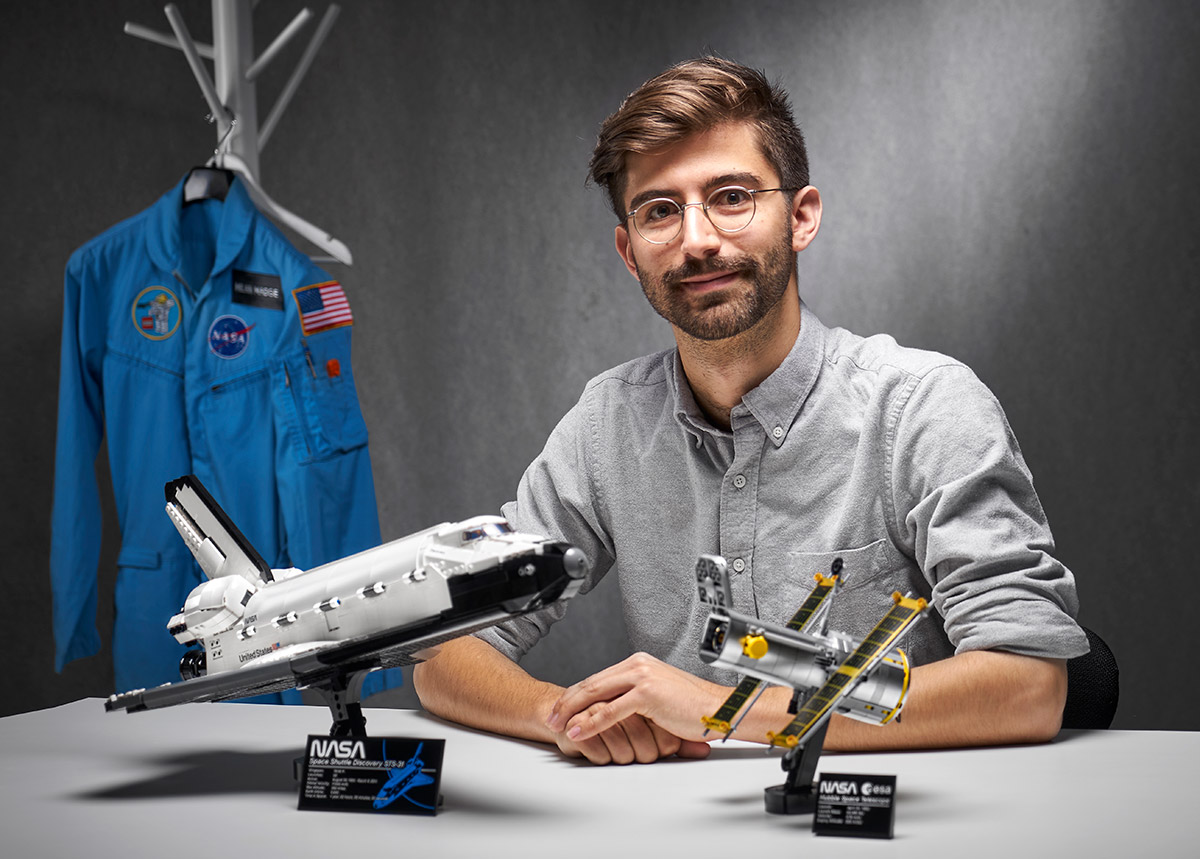 The 10283 Space Shuttle Discovery release was initially rumoured to be the Space Shuttle Columbia. It's a wise move for LEGO to go with Discovery to avoid any controversy due to the unfortunate crash of Space Shuttle Columbia back in 2003.
There was actually another set of the same space shuttle, the 7470 Space Shuttle Discovery -STS-31. Which represented the specific mission STS-31. It was part of the series under LEGO's Discovery Kids branding in 2003.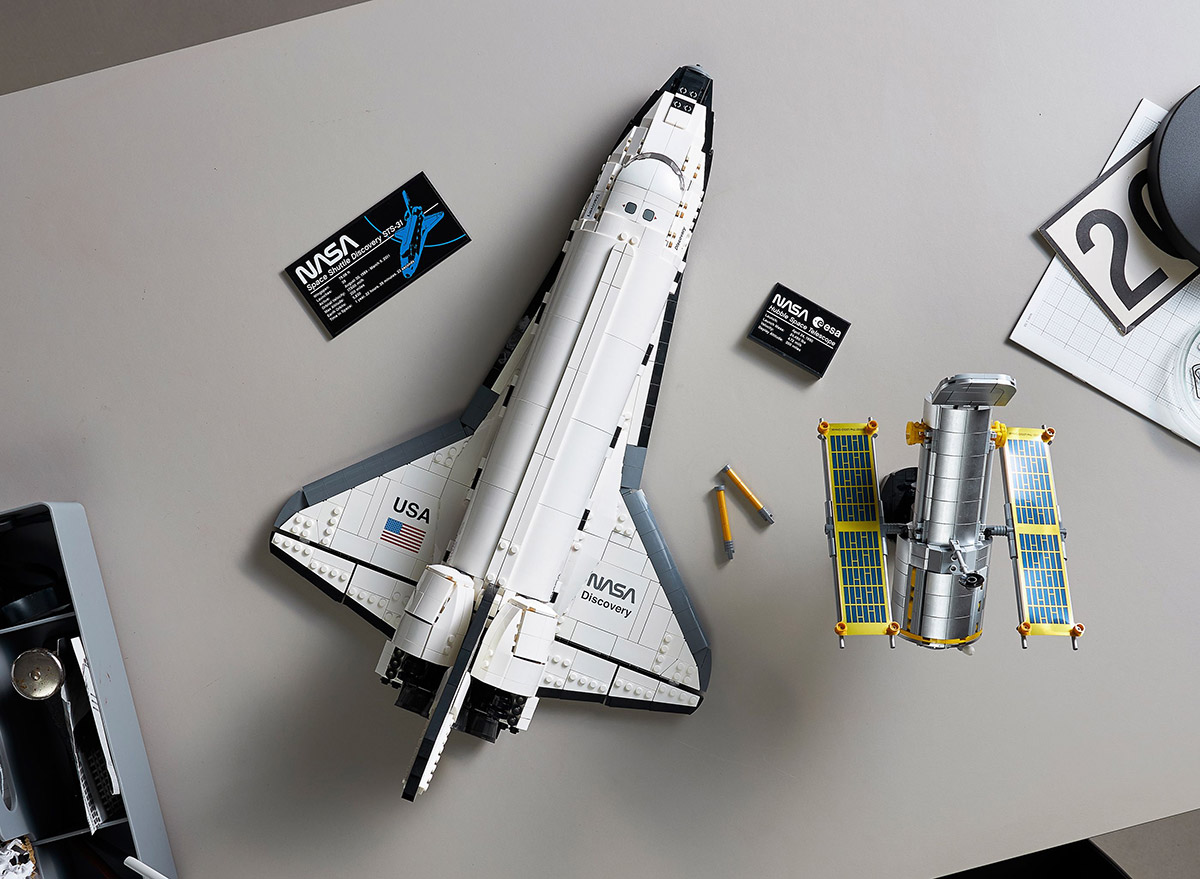 Space Shuttle Discovery is one of the orbiters from NASA's Space Shuttle Program. With 27 years of service on its belt, it has accumulated more spaceflights than any other spacecraft to date. Discovery was the third operational orbiter and was preceded by Columbia and Challenger. After accumulating almost a full year in space, it touched down from its last mission on 9 March 2011 at the Kennedy Space Center.
The actual shuttle is on display at the Steven F. Udvar-Hazy Center of the Smithsonian National Air and Space Museum.
This new set looks to be built without a tank or any missiles but it's accompanied by a stand to represent its flight through space. It has 2,354 pieces and the set includes a detailed recreation of the Hubble Space Telescope. And from the pictures, it looks like it's you are able to deploy and tuck the Hubble Space Telescope into the hold of the Discovery!
You already know that it isn't the first time LEGO has explored the concept of space. After the first few Space sets in 1964, LEGO owner Kjeld Kirk Kristiansen introduced the LEGO Space play theme which has since explored spaceships, lunar bases and rockets inspired by real space technology of the 1960s and 1970s. Of course, fun was all part of LEGO's formula, so they slowly added on science-fiction designs and added on bad guys to rival military pilots even though no weapons were included as they didn't want violent conflict among sets. Soon after, the Space Police arrived and they even explored the ideas of aliens and Martian civilizations sets.
However, nothing beats going back to the origins of play themes inspired by real space tech. During the 90s, LEGO launched several authentic based space vehicles for the LEGO Town theme along with the LEGO Space Sport and most notably the LEGO Technic Space Shuttle. Among the Technic sets, there was also the 21309 NASA Apollo Saturn V that referenced the Apollo 11 Moon landing.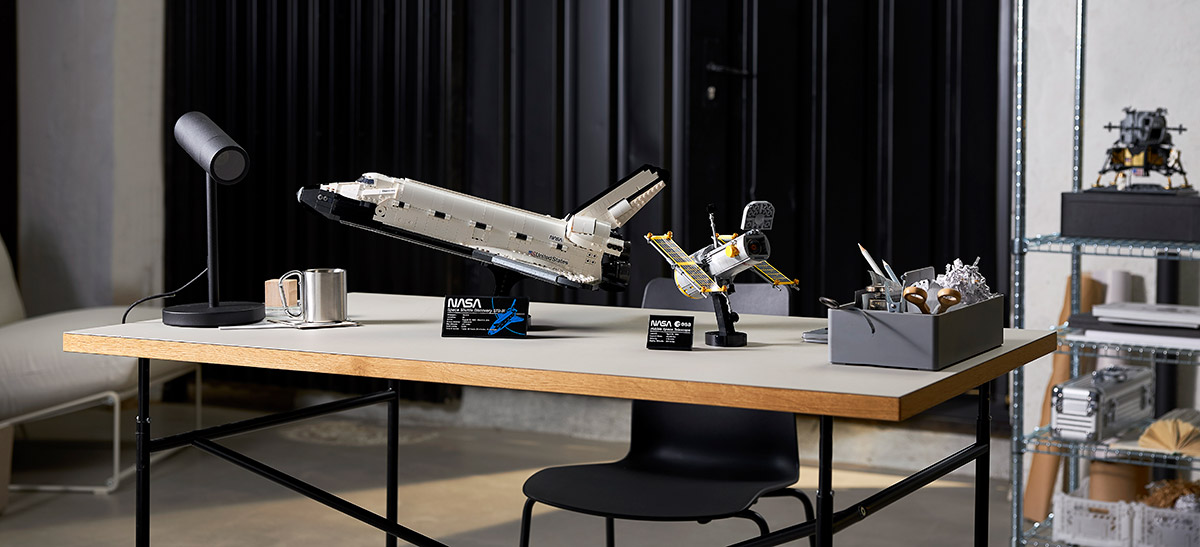 With the Creator Expert line, there's 2010's 10213 Shuttle Adventure that has realistically detailed many features of a space shuttle, like its engines, cockpit, booster rockets and fuel tank. There were also other sets like the Creator 3-in-1 Shuttle Transporter, Creator 3-in-1 Space Shuttle Explorer and the City Mars Research Shuttle sets that are geared towards kids.
LEGO has definitely come a long way in creating both authentic and fictional representations of space discovery with their toys that both young and old can enjoy.
The fascination and love for space will always be explored in LEGO and clearly, more Space themed models will follow up our venture in trying to land humans on Mars by the next decade.
The 10283 LEGO Space Shuttle Discovery is available from 1 April at LEGO Certified Stores for S$279.90 (US$199.99).