Invincible, an Amazon Prime Video hyper-violent animation based on Robert Kirkman's graphic novel, tells the tale of a coming-of-age story that meets a classic superhero tale. The story revolves around 17-year-old Mark Grayson (Steven Yeun), who's just like every other guy his age — except his father is the most powerful superhero on the planet, Omni-Man (J.K. Simmons).
The first 3 episodes of the first season are set to premiere on 26 March 2021, with the rest scheduled to go live weekly, every Friday until the finale on 30 April 2021.
Of course, you'll have to be an Amazon Prime member to access the series. However, depending on where you live, the show might not be available at all for viewing. If you live in Singapore, doing a search for "Invincible" on the Prime Video app or via PrimeVideo.com would turn up with no results like this, unfortunately: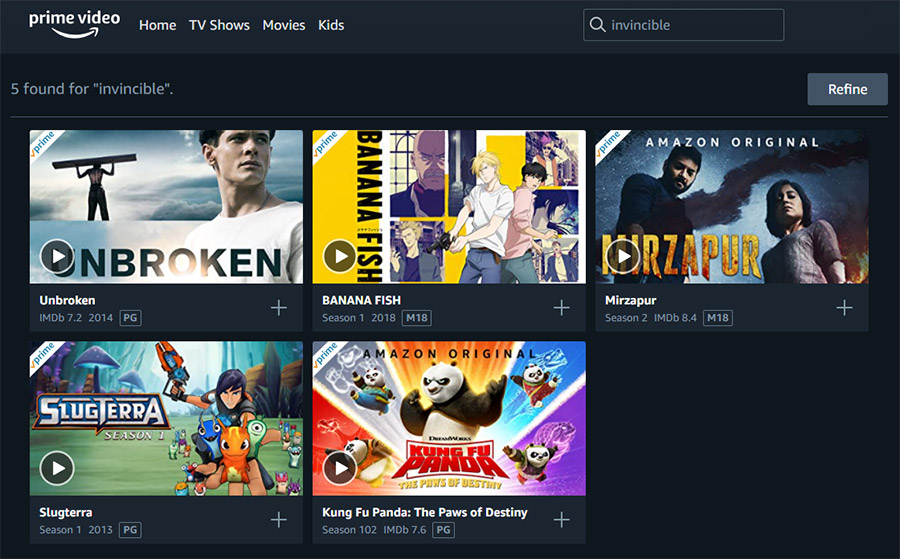 However, if you are having trouble finding the show, here's a quick alternative to finding it and watching all episodes:
Open up your web browser on your PC and head to Amazon.com (instead of PrimeVideo.com).
Log in to your Amazon Prime Account.
You should see the screen below and you're all set to watch Invincible. The only caveat is you can only watch it on your PC and not on your TV or mobile device via the Prime Video app.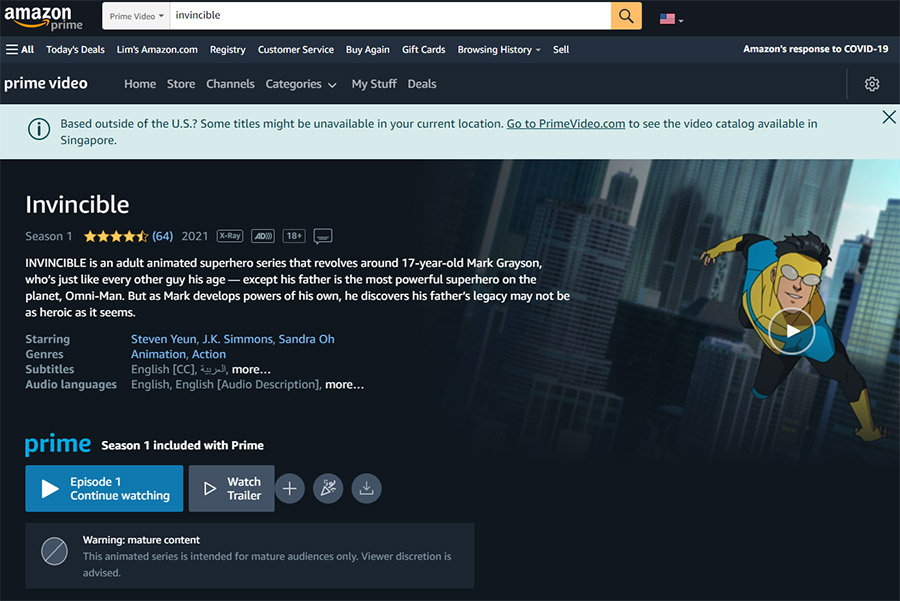 Once you're done, you should be able to similarly access future seasons using the same method, via this Amazon.com link.
Invincible releases on Amazon Prime Video on 26 March 2021. Not an Amazon Prime Member? You can sign up – it's only S$2.99 per month or with a 30-day free trial!