It's been 40 years since Amuro Ray first piloted the RX-78-2, but the legacy of Mobile Suit Gundam has hardly diminished with the passage of time. In fact, the mecha anime has spawned an entire line of various titles over the years, from the fan favourite Gundam Seed series to more recent iterations like Iron Blooded Orphans.
In celebration of the series' 40th-year anniversary, Gundam has joined forces with Chinese sporting good supplier 361° to release themed sneakers and summer apparel for the resident mecha fan. First on the list is a pair of kicks styled after the RX-78-2, which comes decked out in its signature yellow, blue, and red colourways.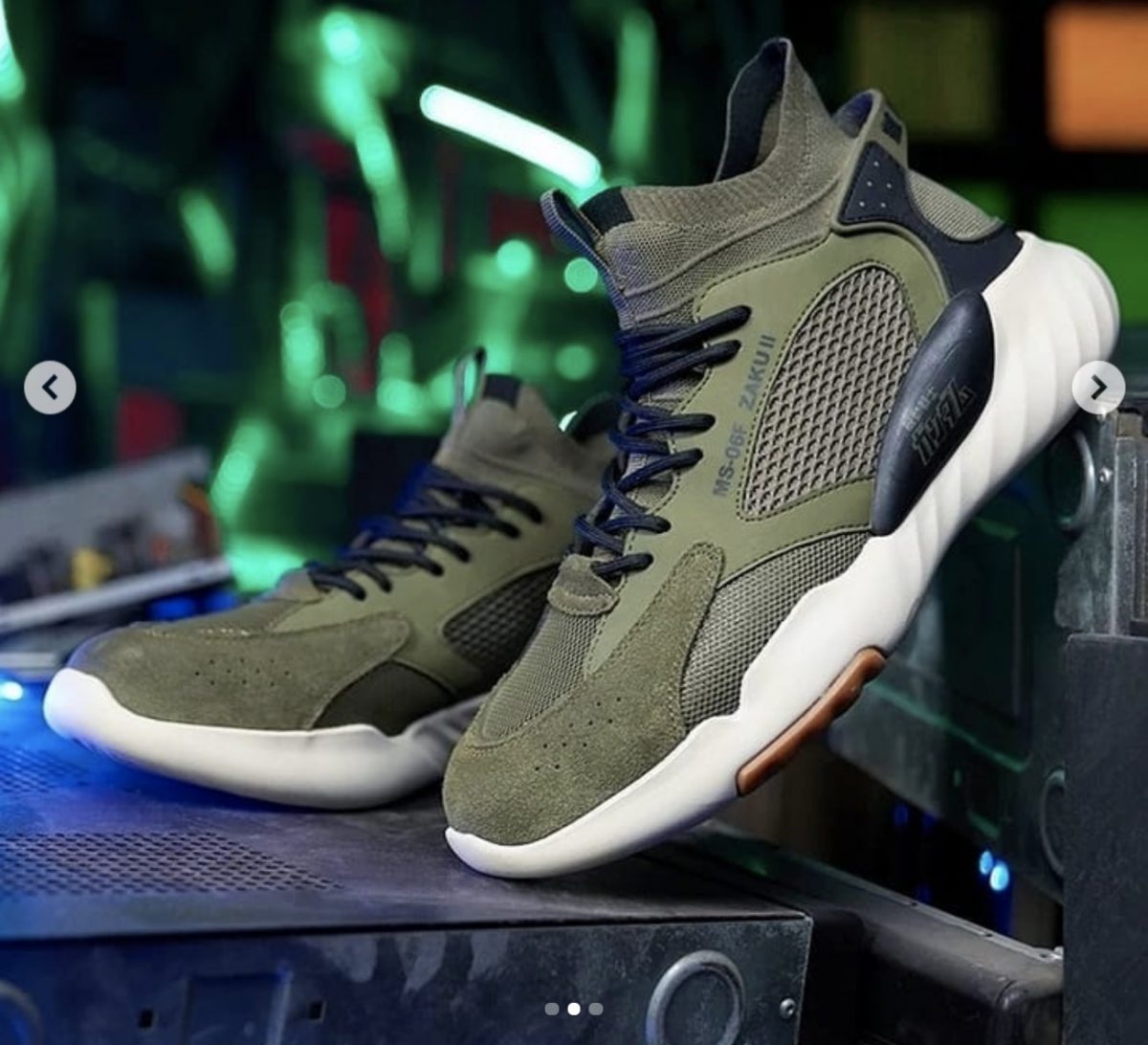 Accompanying the classic design would be the MS-06F Zaku II and MS-06S Char's Zaku II alternatives, which see the sneakers taking on a forest green, black-accentuated hue, and a vibrant purple-slash-red aesthetic respectively.
To round up the look, there are also complementary sets of sports pants and casual shirts up for grabs. Certified to be Sunshine-licensed, these apparel pieces have been designed to fit into the colour schemes of each featured Gundam builds, such that outfit matching wouldn't be a problem.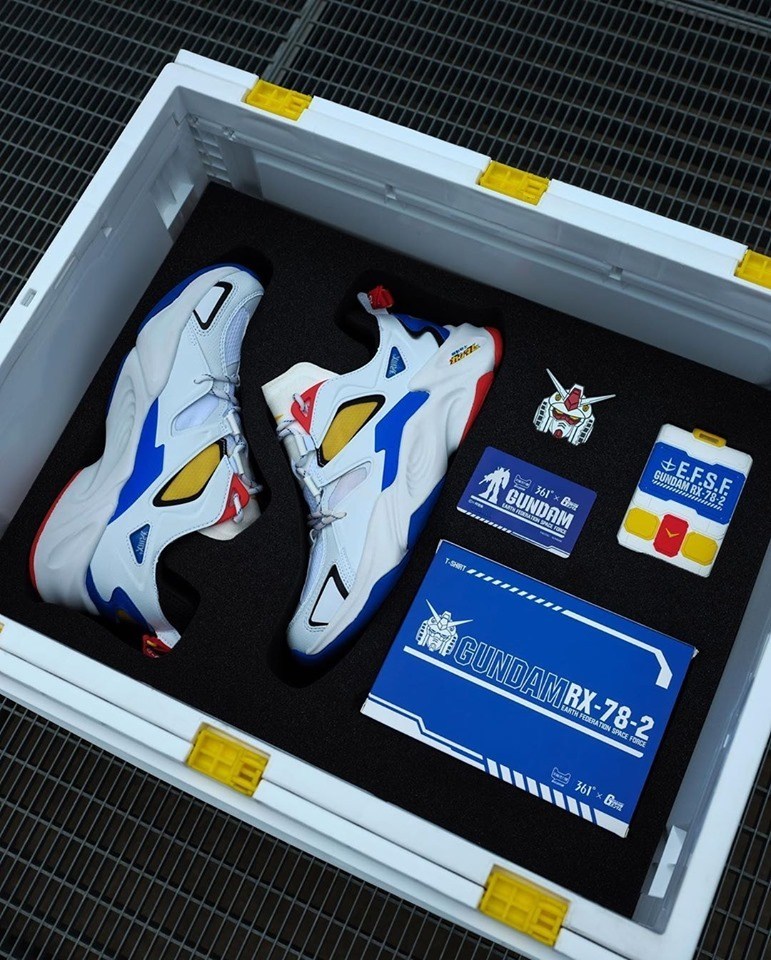 The RX-78-2 and Zaku II sneakers are set to retail at S$98 on Tmall, but do note that the website's interface is presented only in the Chinese language. It's quite the affordable price, considering how the collaboration features one of the most popular anime to date, so it certainly makes for an appealing prospect. Besides, nothing can beat the feeling of shouting out "Ore wa Gundam da (I am Gundam)!" while hitting the streets with these kicks – especially for fans of the series.
Gundam? More like Gun-damn!