When one mentions the brand Sony, one thinks of TVs, soundbars, and the iconic PlayStation. But not usually art and AR experiments. But yes, Sony has dabbled into projects that engage consumers on a stimulative level, especially with their Hidden Senses project.

Originally conceptualised in 2014, Hidden Senses is a tech experiment researched by Sony's Creative Centre to change the way you see human life from the ground-up. This was showcased via an exhibition with its different components depicting small, very familiar mundane aspects of daily life, replicated with a combination of visual and sonic technology to great effect.

The exhibition in Singapore – the first in Southeast Asia – will show you how well tech and design combine to give you a sensory experience. There are three main case studies with which to get a sample of what the folks at Sony have been working with.

The first case study is of a jug of water.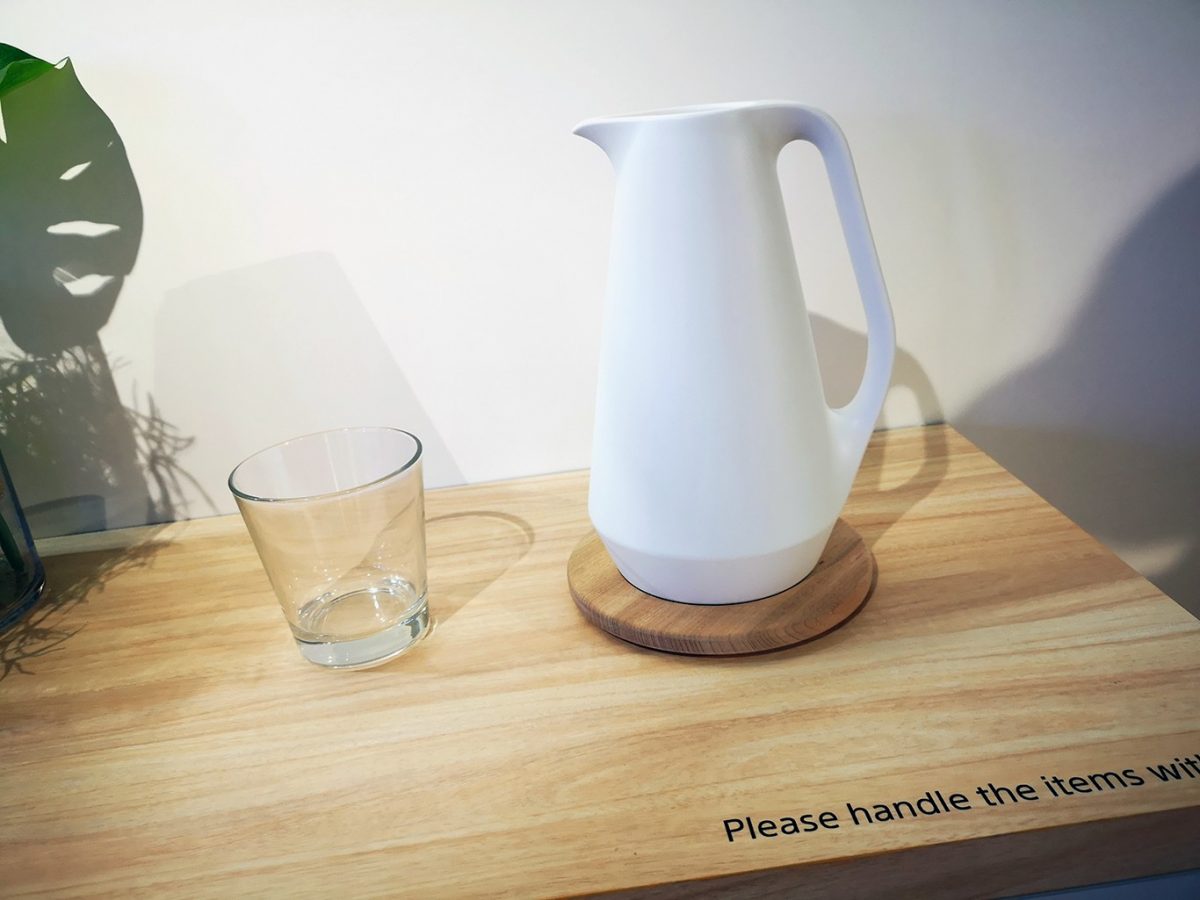 This jug is actually empty, but when you pick it up and swill it around, you'll hear iced water (yes, with ice cubes) clinking about in it. This is generated by sensors that emit the sounds when you lift the jug from the tabletop. It even weighs like it has those things in it, too, thanks to some counterweights at the base.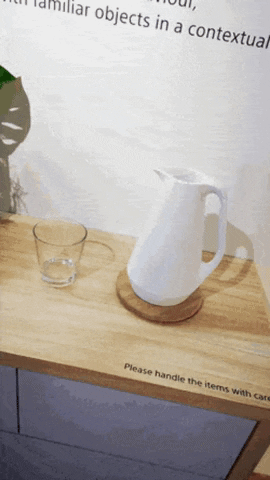 Pour it onto the nearby glass, and you'll actually hear and feel the water being poured out with a combination of sounds and vibrations on the jug – even if there's actually no water.

The next case study is a series of darkened vignetted shelves with several small ornaments up on display.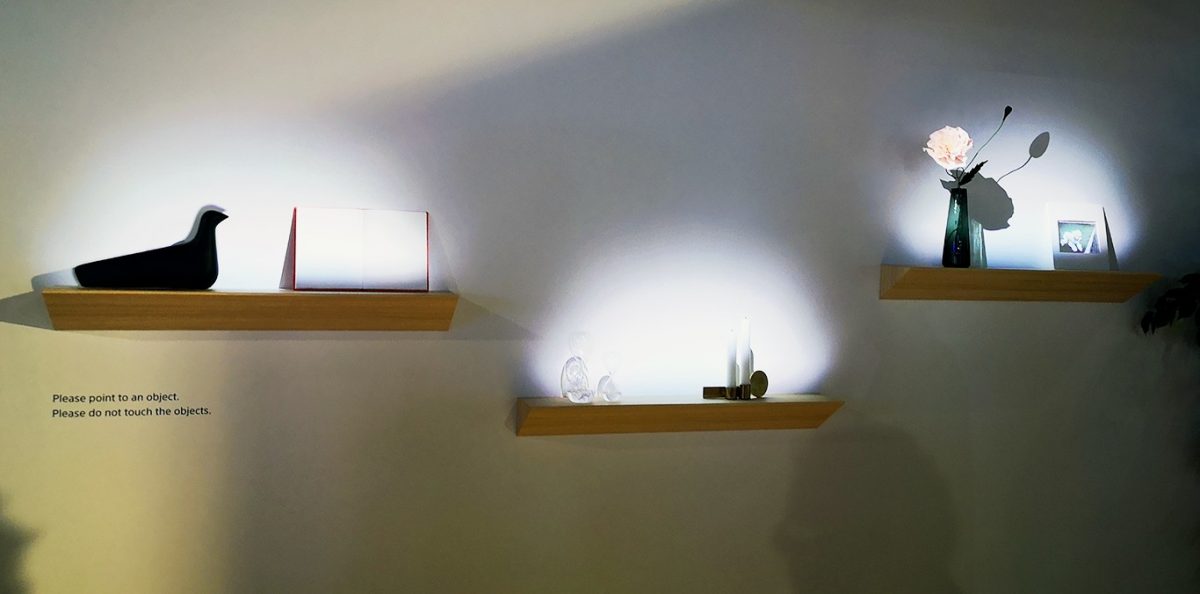 All of them are powered by motion sensors that activate simply by hovering your finger or hand near them. And what you get is a beautiful blend of sound and shadow effects that range from playing either jazz or classical music accompanied by the shadow silhouettes of a bird flapping its wings and a flower blooming, all accompanied by lights.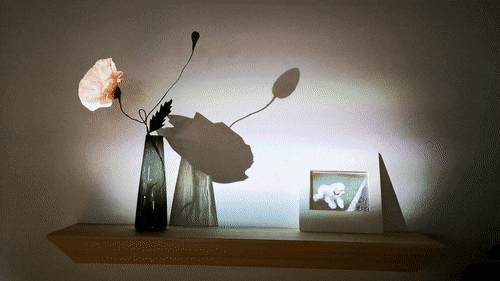 Imagine these to be the future of how you'd switch on the lights in your home.

Finally, there is a mirror that functions as a portrait sketcher that "sketches" your likeness by taking a snapshot of you while you stand in front of the mirror.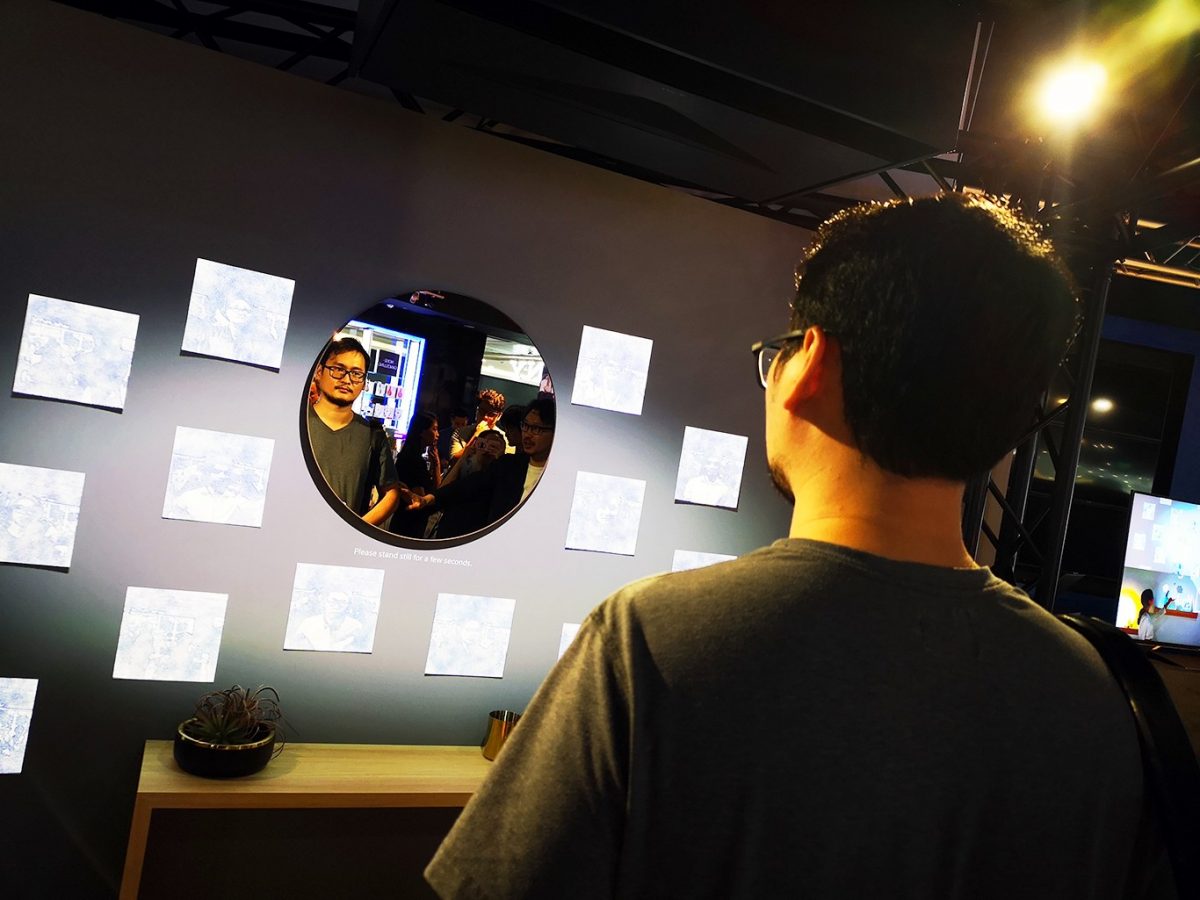 This is done using a sensor located on a camera within the mirror itself. The image is then created on a piece of "paper", or rather a projected image using an overhead projector.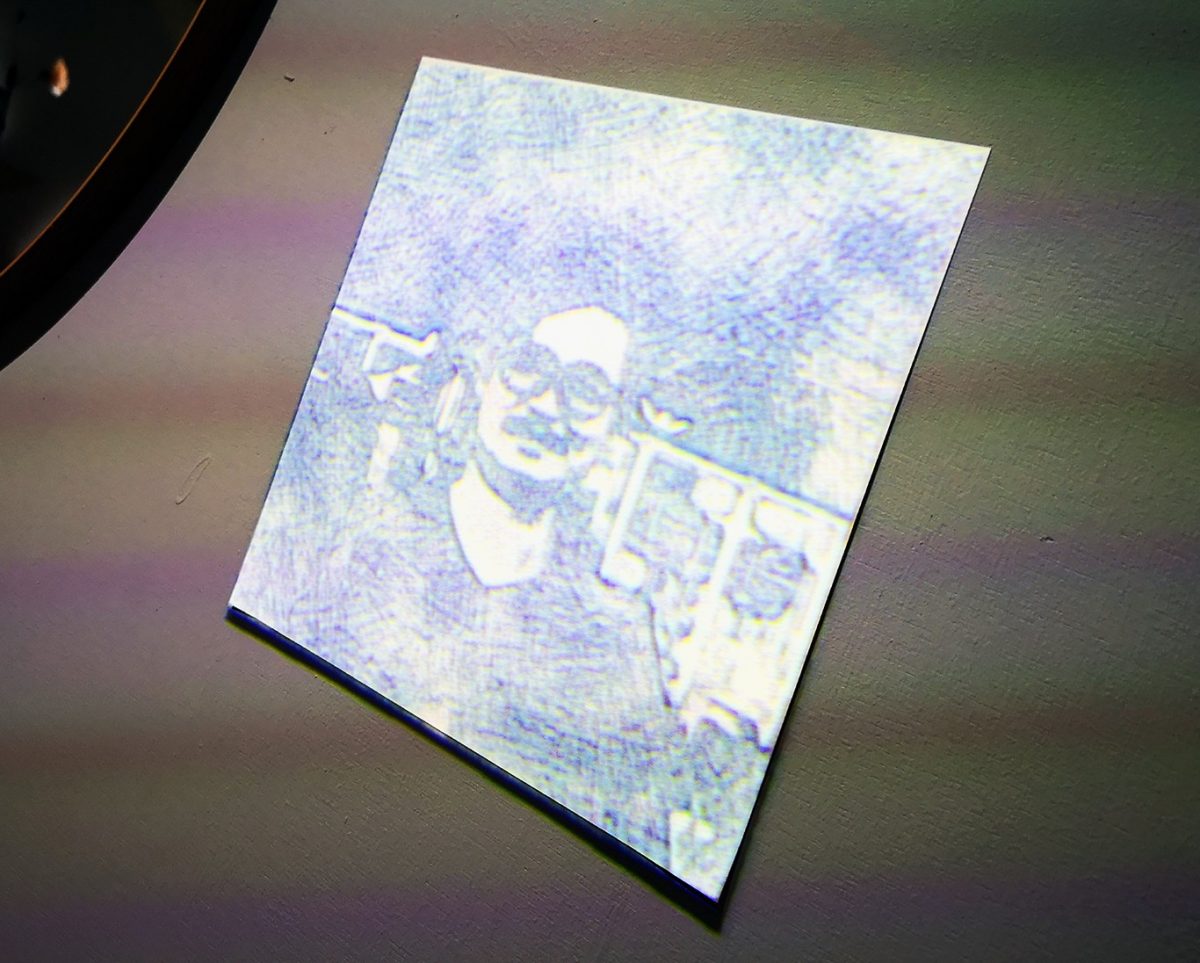 As you can see, the things Sony Creative Centre has done with tech and aspects of everyday life has led to some really interesting and innovative creations. Imagine what these technologies could evolve to, and ultimately the impact they could have in improving the quality of our way of life just by making things a lot more interconnected.

Here's the clincher: you can get to witness this cool Hidden Senses exhibition if you so happen to be in the Little Red Dot. Here are the details of the event (free admission, by the way):

Exhibition Title: Hidden Senses in Singapore
Period: 26th March – 15th May 2019 (from 10am to 10pm every day)
Venue: Sony Store, [email protected], 313 Orchard Road, #02-28 to 37, Singapore 238895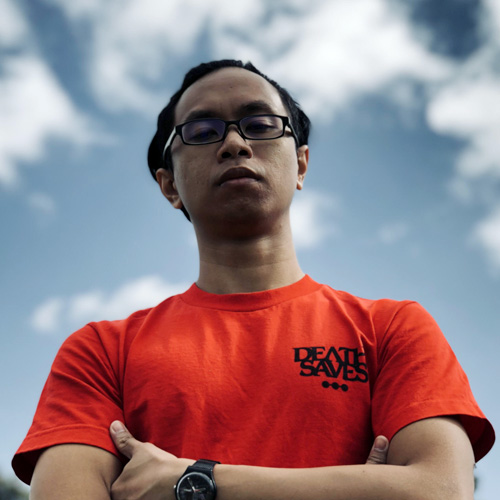 Marion has a serious RPG addiction. Sometimes it bleeds into real life; he forgets to sleep because he thinks he has a Witcher's body clock. Forgive him in advance if he suddenly blurts out terms such as "Mind Flayer" and "Magic Missile", because never once does he stop thinking about his next Dungeons & Dragons game.
---

Drop a Facebook comment below!