Mention a Singapore tech company with foundations in audio and chances are, the name Creative would come to mind. But these days, tech start-up X-Mini has taken over the mantle, by putting a unique stamp on delivering music to the ears.
That's right – the company that placed those ubiquitous, palm-sized speakers with every bag, purse, laptop and tablet, has come up with a new series of speakers that you would want to put with every bag, purse, laptop and tablet, and then some.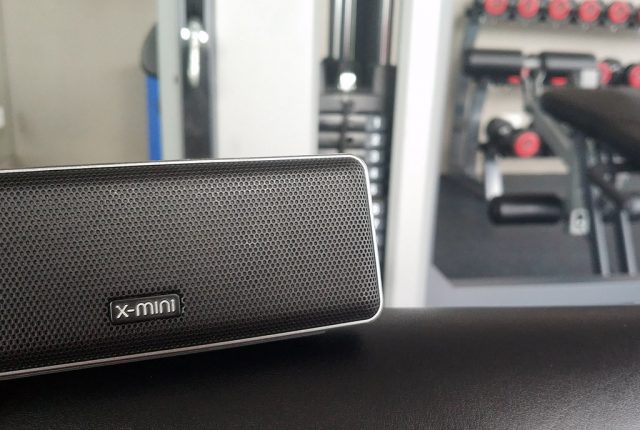 If you're keen on spherical type speakers, there is the Click 2. The Kai X series are actually column-styled speakers available in 4 sizes, while the Supa is a vintage-style rectangular speaker. Then there is the top-end Infiniti tower styled speaker that basically says that X-Mini isn't thinking small any longer.
The Xoundbar is sort of an amalgamation of the brand's classic speakers and the column styled Kai X series. The original X-Mini speakers were iconic, but also easily copied and cloned, such that numerous ones started popping up all over the place. One can easily identify the real ones by their omnidirectional firing speakers, but you had to turn them on first.
Though small, they were also not easy to bring around, in the sense that guys could not easily fit them into their pockets or slim laptop bags.
The Xoundbar is a candy bar shaped speaker that fits neatly into your chest or pants pocket, and can slip easily into a tablet or laptop bag. If you're looking at multi-directional audio, the Xoundbar offers it, as the front and rear have audio outlets. Technically, there should be no front and back, but one side houses the brands logo, while the other side has the micro-USB port for charging the device.
The blinking blue light for pairing purposes is next to the port. On the top, there are four buttons housed behind soft rubber buttons – Power, Play/Pause, and two for Volume.
There are two drivers in each Xoundbar, and these are flatter in shape, to fit the profile of the Xoundbar's design. Each driver is likely bi-directional, though when it comes to the soundscape from the front and rear, the audio is slightly stronger on the front, where the logo is.
X-Mini does not hold back with cramming great hardware into its speakers, and the Xoundbar is obviously punching above its weight class. Because the unit can be paired with a second Soundbar, to offer stereo sound, both units accompanied me to the gym but one unit, paired to my smartphone and running Netflix was all it took for me to enjoy an episode of a TV series, while jogging.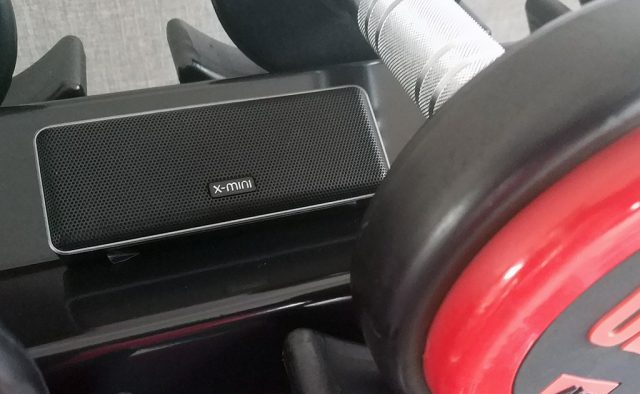 Dialogue came across loud and sharp, with background music humming steadily in the background.
With a second unit, pairing both speakers to one source is also easy. Switch both speakers on, and press and hold the Play/Pause button on one unit. This unit will be designated as the left side stereo speaker when it connects to the primary Xoundbar.
With both speakers on, audio from my mobile device blasted across the gym, which is about the size of two HDB bedrooms. With music, audio carried across the room, but with any speakers this size, the louder you set it, the greater the echo. Still, it was hard to notice that these speakers were a fraction of the size of regular speakers, but capable of delivering so much more.
If anything, the slim, compact design should win the brand more fans, as these can slip into a pouch, pocket or bag, without becoming too obtrusive.
GEEK REVIEW SCORE
Summary
X-Mini set the gold standard with ultra small and portable speakers years ago, and has delivered in revamping its line-up.
Aesthetics -

9/10

Build Quality -

8/10

Performance -

8/10

Value -

7/10
---

Drop a Facebook comment below!