You know how they say nothing is perfect? Turns out that's not the case, because the Toy Story franchise truly is flawless.
Just when you thought Toy Story 3 (2010) hit the perfect note by ending Woody and Buzz's story with Andy, the folks from Pixar have decided on an epilogue and outdid themselves with this fourth instalment in the series. There have been many rumours what this movie would be about, and while cynics (including this writer) had doubts whether this would be another Disney cash grab, but the concerns are unfounded.
Picking up where Toy Story 3 left off, Woody (Tom Hanks), Buzz (Tim Allen) and their friends are now Bonnie's toys. However, it is not rosy sight as Woody gets increasingly left in the young girl's closet while she plays with other toys. But trust good 'ol Woody to take on the noble task of defining himself as a toy who is important to a child. Who else would you expect to continually go out of his way to make a kid happy?
This dude's positive mindset is out-of-this-world.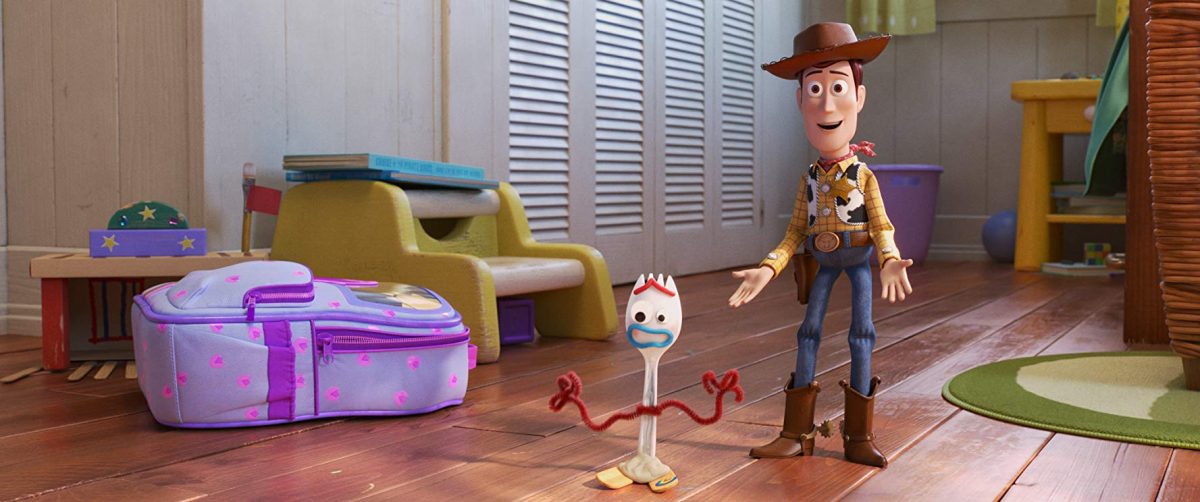 When young Bonnie gets nervous about starting kindergarten, Woody sees a chance to be useful and goes to school with her. There, she makes a new toy out of a plastic spork (that's a utensil that combines a spoon with a fork) , some clay and a broken popsicle stick. She names him Forky (Tony Hale) and he becomes the centre of her universe. Alas, Forky realises that he is a toy (a nice parallel twist to Buzz in the first movie), but thinks that his end goal is to be thrown into the trash bin after one use. Woody seizes this chance to make himself useful: if he can't be important to a kid, he can teach this new toy how to be.
The story then shifts locations to a carnival and an antique shop, where the toys go on one adventure after another. Bo Peep (Annie Potts) makes a gutsy return and introduces Woody to a world he has never seen outside the comfort of his owners' homes. We are also introduced to other new characters. Gabby Gabby (Christina Hendricks) is a talking girl doll with a faulty voice box. She is accompanied by a gang of creepy ventriloquist dummies (all of them are named Benson). Duke Caboom (Keanu "Breathtaking" Reeves) is a daredevil stunt bike rider toy who has a dark past of his own. Ducky (Keegan-Michael Key) and Bunny (Jordan Peele) are fluffy soft toys hung up as prizes at a game stall. These colourful additions to the movie are well-characterised without taking the limelight away from the old favourites.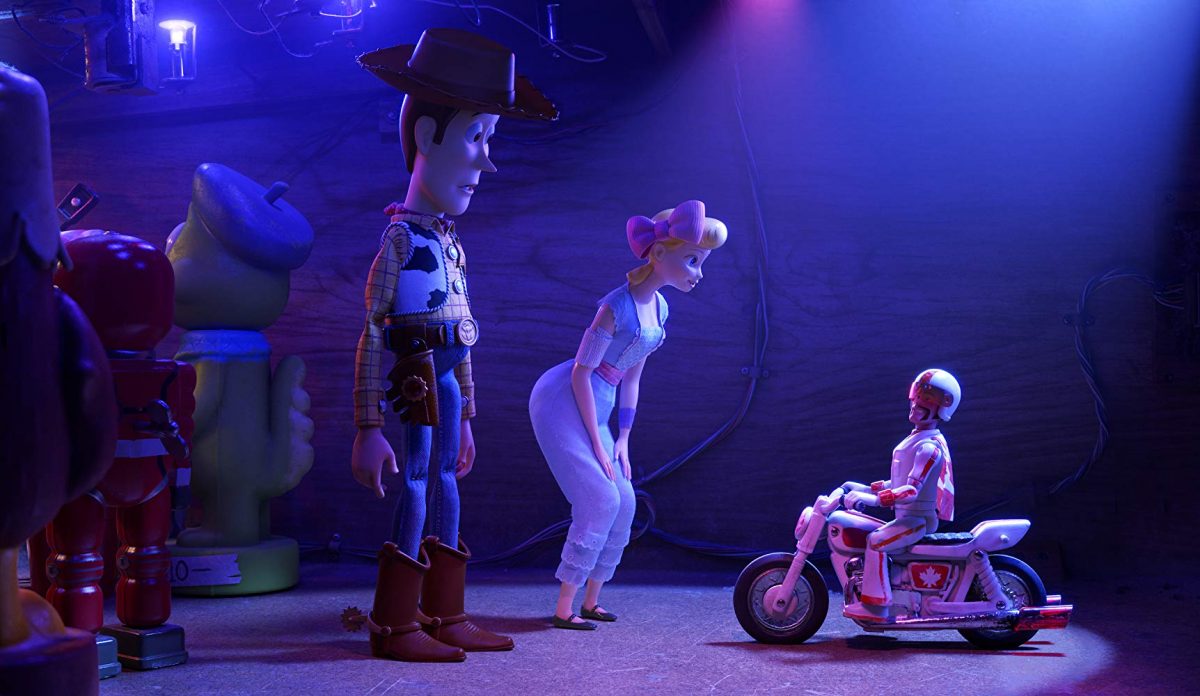 And yes, we're talking about the toys, as well as their voice talents, which includes returning voice cast of Hanks, Allen, Potts, Joan Cusack, Bonnie Hunt and John Ratzenberger, as well as franchise newcomers Hale, Key, Peele, Hendricks, Reeves, Timothy Dalton and Carl Weathers.
Making his feature directorial debut, Josh Cooley has made a wonderful first film. With a story and screenplay penned by 10 people, you can feel the amount of heart that has gone into the movie. Viewers who grew up with the critically and commercially successful franchise will enjoy the nostalgia within, while it also serves to successfully introduce the secret lives of toys to a younger generation. This is a movie that both adults and children will enjoy immensely.
After making its big screen appearance in 1995, the Toy Story series has made many of us laugh at its iconic humour, memorise its well-written lines and cry at its poignant themes. Twenty-four years and three movies later, the franchise still offers life lessons for kids and remind adults how our lives mirror the toys' adventures. In particular, this movie places emphasis on letting go, and how it is okay to place your own happiness over the greater good.
Yes, prepare a hankie if you are the emotional sort. The finale will hit you.

GEEK REVIEW SCORE
Summary
(Probably) For the last time, let's go to infinity… and beyond!
Overall
9.4/10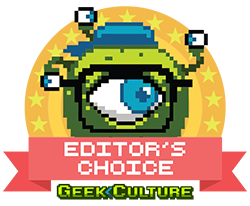 Story -

9.5/10

Direction -

9/10

Characterisation -

9/10

Geek Satisfaction -

10/10