A reliable monitor is an important part of a gaming set-up, offering more real estate to view and work with content. While a necessity for PC users, it's less of a priority for console owners, who get to enjoy increased immersion off their massive television screens. That leaves a particular group out of the equation – those looking for the middle ground between the smaller display of laptops, and the larger profile of television sets.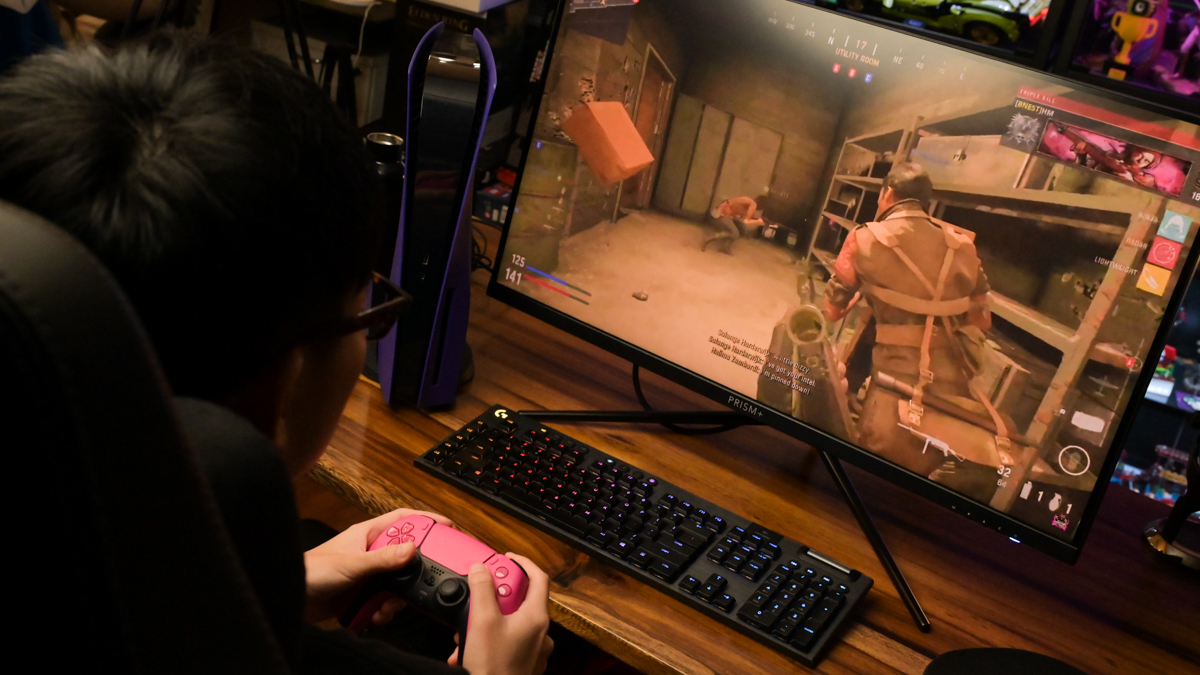 At 32-inches, the Prism+ PG320 Ultra is a good size and comes decked out in a sturdy, solid black frame wrapped around an IPS panel, with no flex observed when pressure is applied onto it. Setting it up proved to be a straightforward affair, though its hefty build could pose a small issue for slighter-framed individuals. Be sure to exercise some care in placing it on the desk as well, as the sharp edges of the stand are prone to leaving scratches and marks behind. Unlike other models, the monitor ships with an additional power brick, which may be a little inconvenient with its bulk, especially for cable management.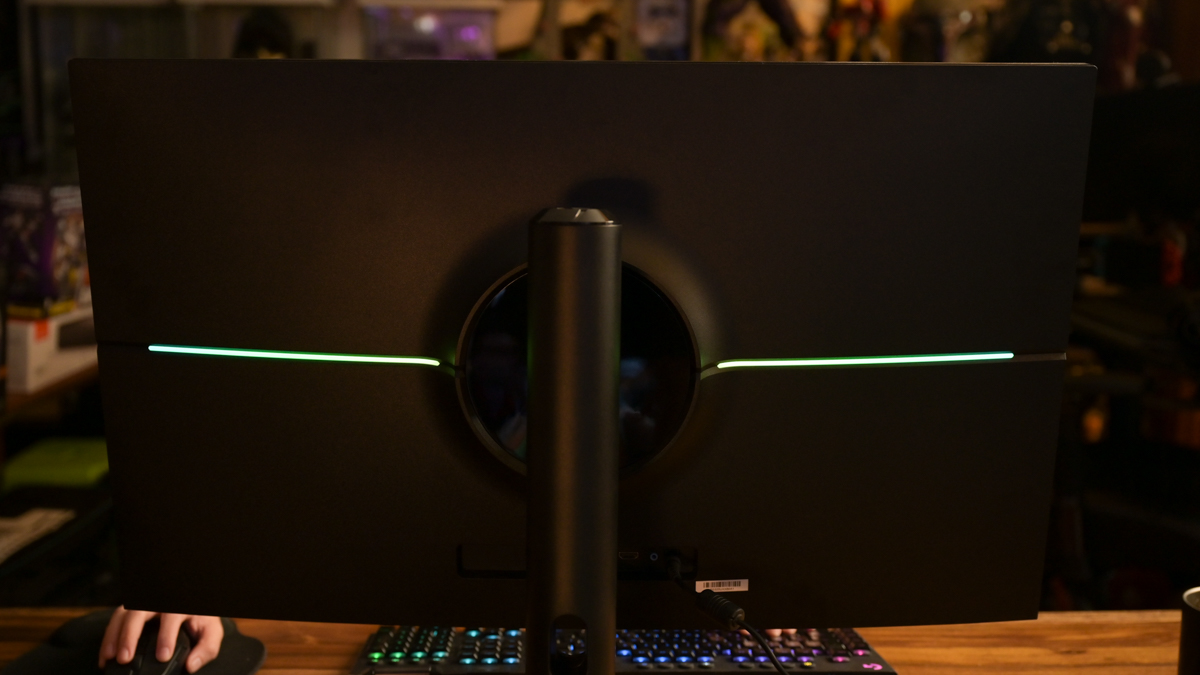 Mention gaming, and related products are almost always expected to ship with RGB lighting. While there is indeed a RGB strip included at the back, it isn't bright enough to give off visible illumination, which can either be disappointing for those seeking an added aesthetic touch, or ideal for individuals with a preference for low-profile designs. But then again, this is part of Prism's no-frills offerings, which it has provided for its monitors and TV sets – low price at high specifications, with quality somewhere in the low and middle.
Under its hides a welcome package of versatility and performance, however. Armed with two HDMI 2.1 ports, a DisplayPort 1.4, and a USB-C inlet, the PG320 Ultra caters to the demands of different platforms, and as such, works great as a two-in-one monitor. More notably, the USB-C port also supports charging, so users can simply plug in their devices without having to find a secondary port elsewhere.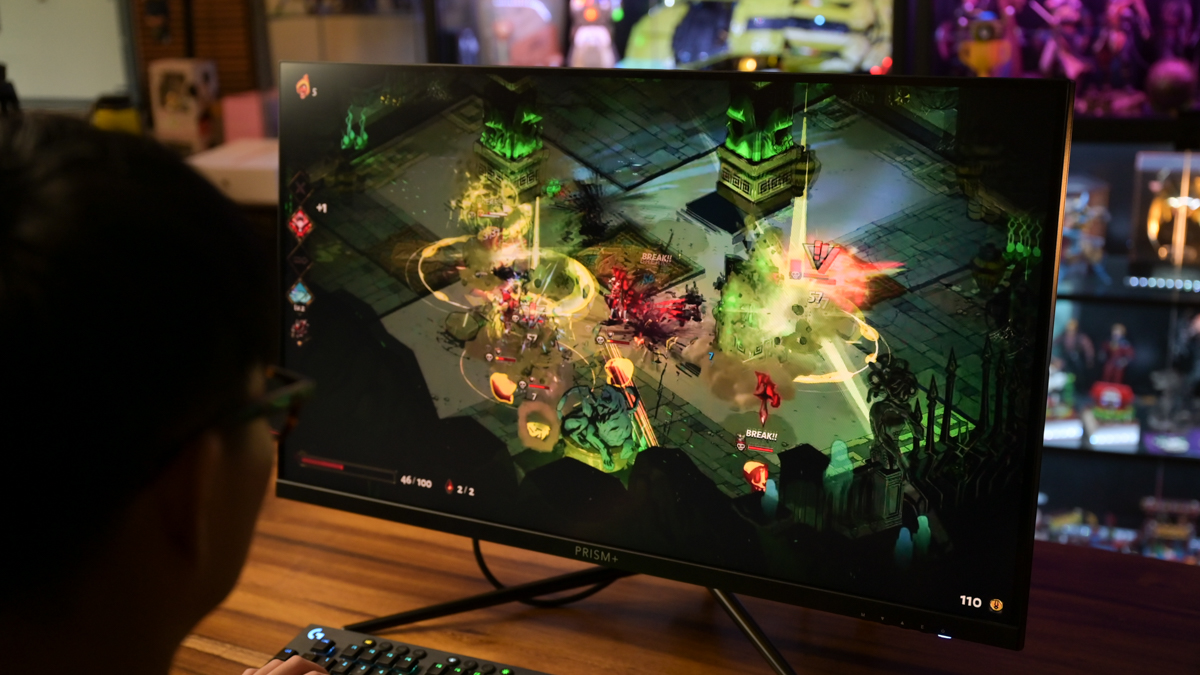 The multi-platform flexibility isn't just for show, either. Equipped with HDR 600 and QuantumDot technology, and a 170 percent sRGB and 120 percent DCI-P3 coverage, the PG320 Ultra excels in delivering dynamic, vibrant colours on both PC and console. In Supergiant Games' Hades, the areas of Asphodel and Elysium looked exceptionally lively with their popping red and green hues, while an Assassin's Creed: Valhalla playthrough on console yielded detailed and crisp environments. Colour accuracy is top-notch here, which makes it a good companion for visual-heavy processes like video or photo editing as well.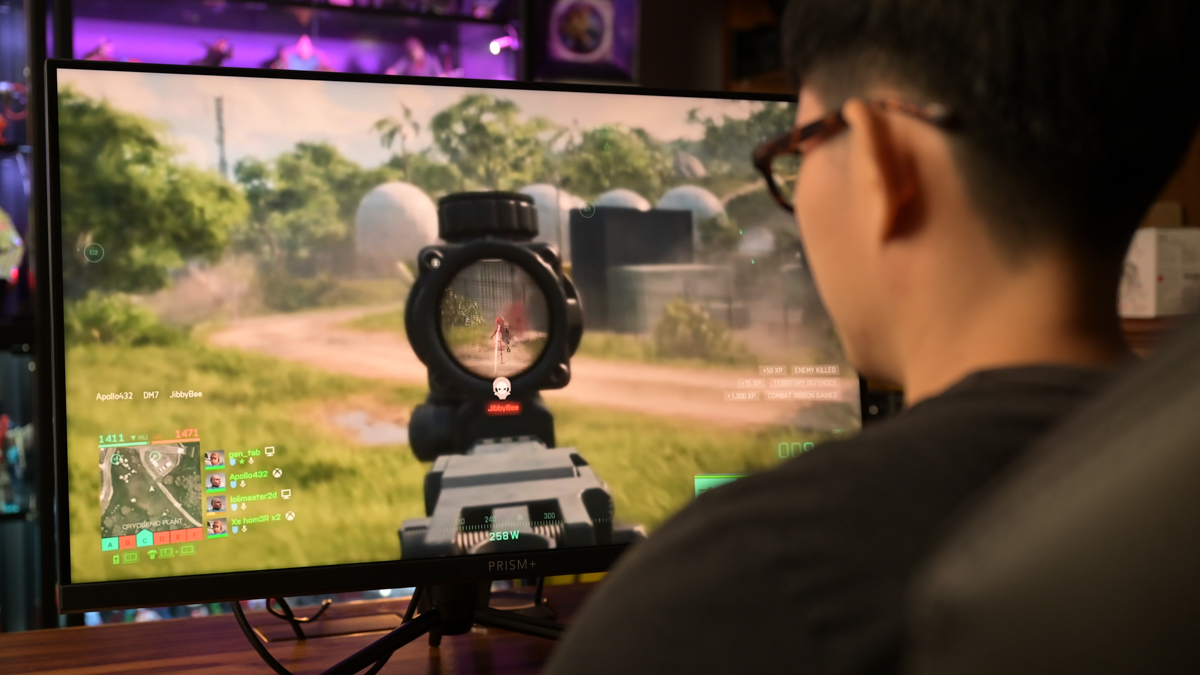 The combination of 4K UHD resolution (3,840 x 2,160), a 144Hz refresh rate, and a one-millisecond response time further enhances the experience, especially on the gaming front. Diving into the worlds of Battlefield 2042 and Hades on PC made for a smooth, visually-pleasant affair – one that was consistently repeated on the PlayStation 5 with Call of Duty: Vanguard on 120 fps (frames per second) and Tiny Tina's Wonderlands. The built-in speakers, meanwhile, are decent and louder than some of the other models on the market, performing as well as they can get.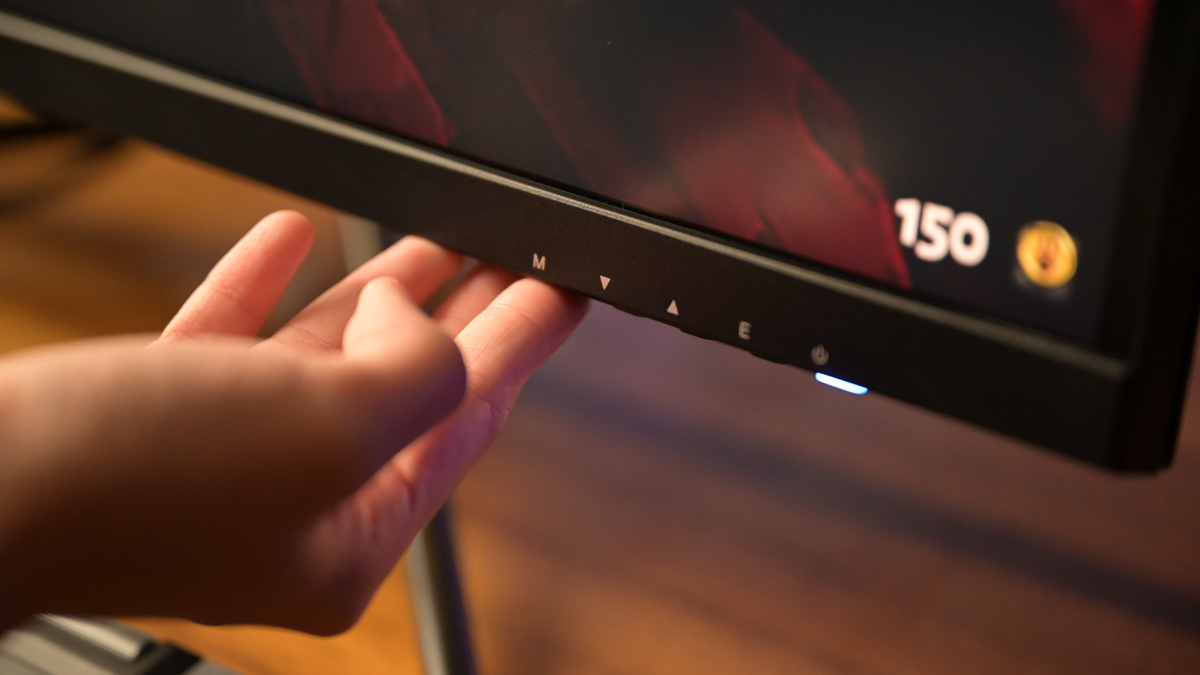 It certainly helps that Prism+ has included built-in Adaptive Sync into the monitor. Designed to work with AMD or NVIDIA cards, it seeks to reduce screen tear, which was translated into actual results over the course of the review period. Across all four titles, there was minimal stutter and screen tearing detected, with gameplay continuing to be stable and seamless. For even more optimisation, users can activate and switch between various dedicated gaming defaults, such as FPS Arena Mode, RPG Mode, and MOBA Arena Mode to suit their preferred genre. If a height boost is needed, the monitor can be adjusted up to 95mm with a swivel and tilt range of 15 to -15 degrees.
Where the PG320 Ultra stumbles is in the details that unfortunately, matters. For one, the display might be 4K but simple text can actually appear fuzzy on longer form content, which becomes more apparent when reading documents. It's not exactly a deal breaker, because that can be resolved by scaling the display accordingly, but one would expect a 4K display to handle text in a reasonable way and this provides a level of worry on what other limitations there can be. Those who work with print on a regular basis might want to take note.
Also, the monitor, despite the claim of having zero bezels, is in fact limited by bezels, resulting in a black border on the sides that lowers the immersion factor. The lack of a remote control also brings about some inconvenience, with users unable to adjust certain settings like brightness and volume levels on the fly or from a distance.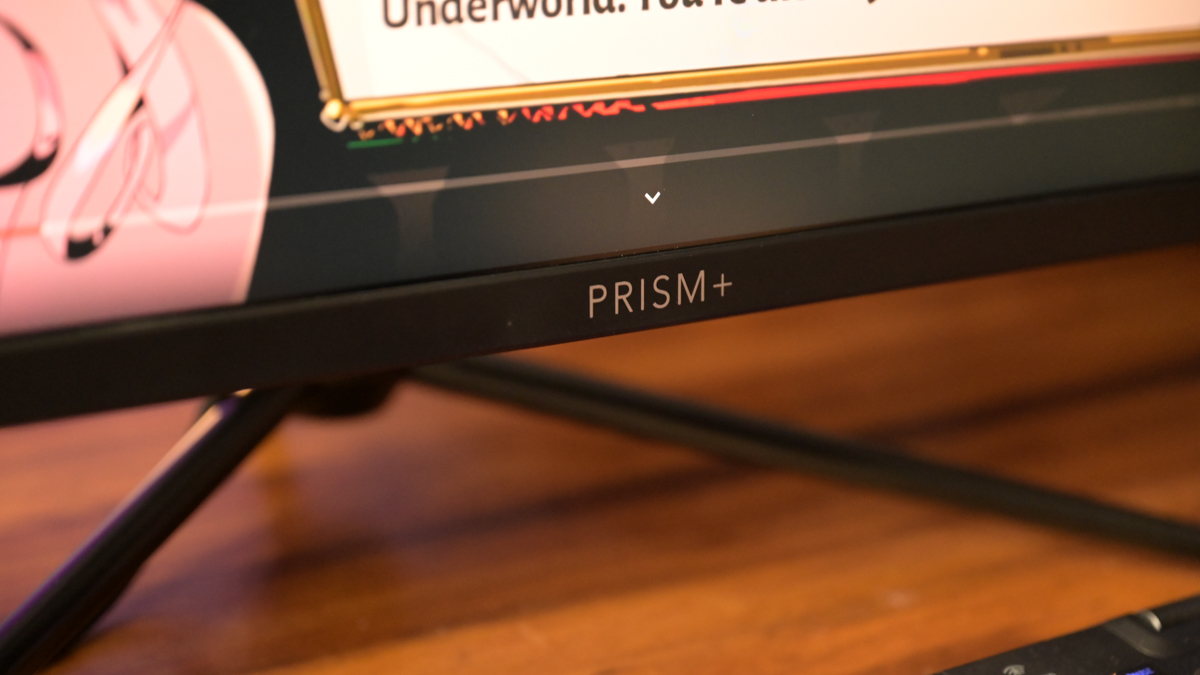 At S$1,599, however, the Prism+ PG320 Ultra packs enough to set itself apart from competition. Despite the lower price point, it puts up a respectable performance with a host of offerings that include vivid, bright visuals, multiple port options, a two-in-one versatility, and calibrated gaming features. It's a good size for medium-sized workspaces, and presents itself as a particularly convincing option for console owners seeking a non-TV display – if they don't mind the lack of attention on the finer details, that is.
GEEK REVIEW SCORE
Summary
A decent pick for both PC and console gamers, the two-in-one monitor impresses with its affordability and feature-packed versatility.
Aesthetics -

7/10

Build Quality -

8/10

Performance -

8/10

Value -

9/10

Geek Satisfaction -

8/10