In a market that is quickly becoming oversaturated with wireless earbuds, it is often difficult to stand out but Plantronics has released their brand new sports-focused BackBeat FIT 3200 which, is built for sports enthusiasts who also appreciate deep bass when it comes to their music.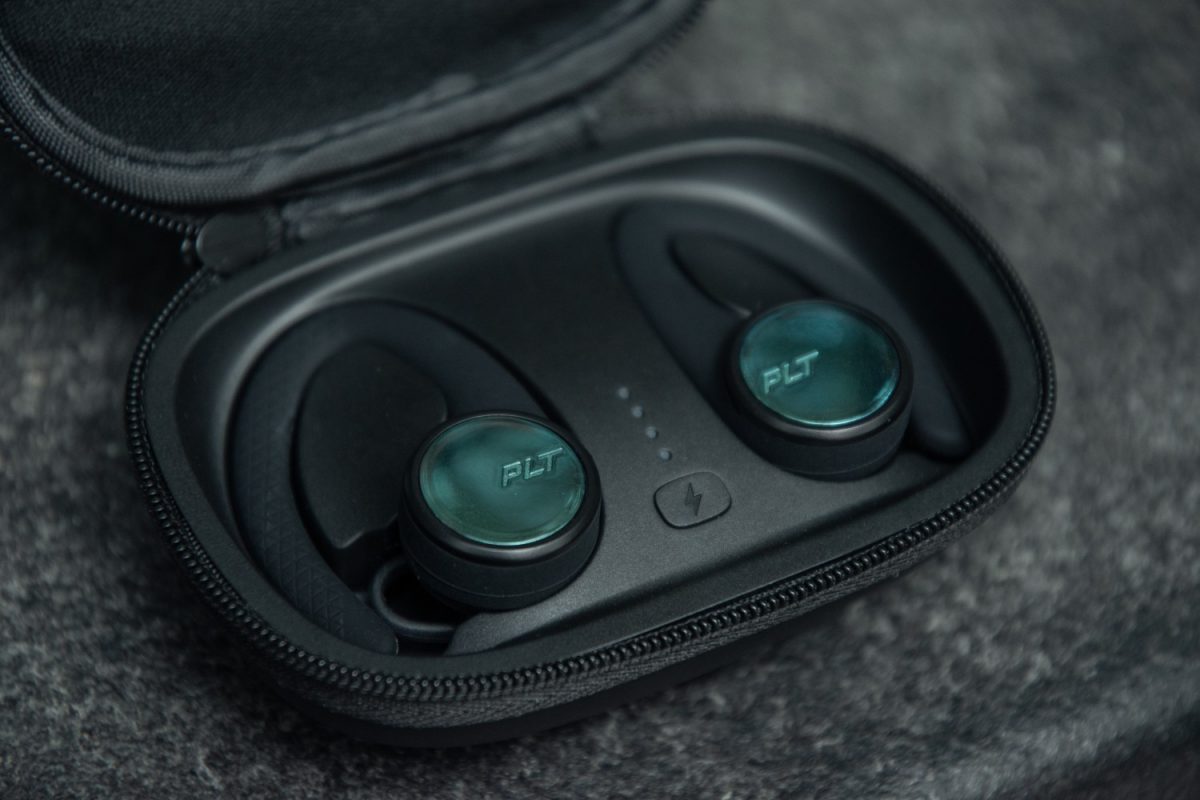 The BackBeat FIT 3200 earbud comes in either a teal or black option, with metallic green outer panels that are clickable and come with various functions. Clicking on the right earpiece lets you control the playback of your music, a double click will skip a song and triple-click brings you back to your previous track. Your phone's voice assistant can also be brought up by holding onto the right outer panel on the right earpiece. Whereas on the left, you can control the volume of your music, with a single click raising the volume, and clicking and holding lowering it.
The BackBeat FIT 3200 earbuds come with built-in ear hooks and have an IP57 rating, which means they can be submerged underwater for up to a meter or washed under running water. This makes for a great true wireless earbuds that will not fall off whilst you are exercising and when we put it to the test in the gym, the earbuds stayed firmly in place even with our vigorous running on the treadmill and various other exercises. The earpiece comes with three ear tips that so you can choose the one that is best for you for both a super snug fit and effective noise isolation which is another key feature that came with the BackBeat FIT 3200.
That said, the Bluetooth connection between the earbuds and your phone will not work if you decide to go for a swim with the earbuds and without your phone so we highly advise against that but its waterproof design is great for if or when you find yourself caught in the middle of a heavy rain or are going through a particularly sweaty workout routine.
However, the ear hooks might be a problem for some, especially those who wear glasses as it tends to push on the frames of the glasses, which in turn causes the glasses to sit somewhat loosely on your face and might slip down a lot, especially if your face is all slippery with sweat. We found that wearing contact lenses does solve the issue but it is a bit frustrating to have to resort to that every time we wish to exercise with the BackBeat FIT 3200. Fortunately, that was a problem that was only really prevalent when one is exercising. Using the earbuds on your daily commute should not pose too much of a problem. It might be a give and take that users with glasses might have to consider, since one of the key features of the BackBeat FIT 3200 is its ear hooks.
The ear tips really worked well to form a seal in the ear canal, as we could not hear anything except for our music when we were exercising in the gym with the BackBeat FIT 3200. This really helped in getting us fully immersed in the activity we were engaging in and ensured that we will not lose our focus unnecessarily.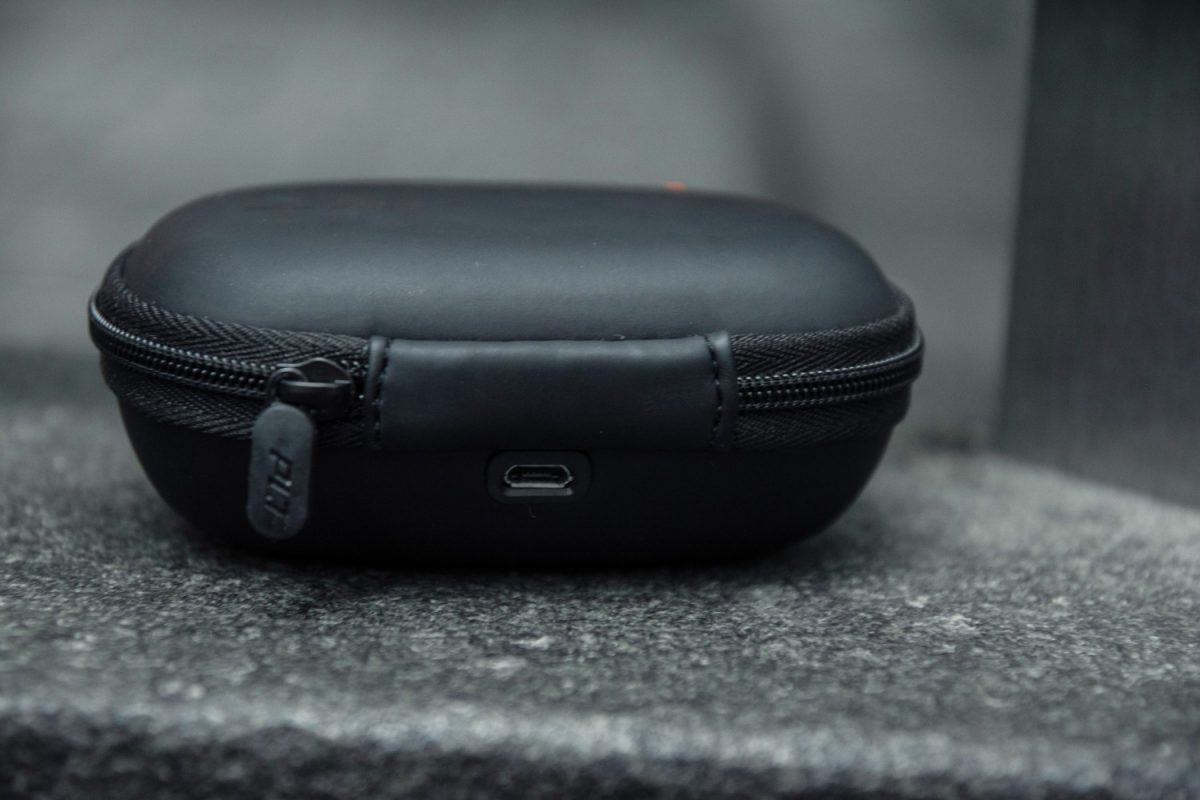 The earbuds come in a charging case that is most definitely not waterproof so be sure not to put your wet earbuds in there. It also comes in a lid that is zipped shut and carries a micro-USB charging cable that is amusingly short, so we recommend you to use your own micro-USB cable to charge the case instead. To connect your earbuds to your phone, simply take one earbud out and it will start pairing with your phone via Bluetooth.
The BackBeat FIT 3200 utilises a 13.5mm driver in its earpiece which is capable of delivering a frequency range of 20Hz – 20kHz and comes with a fairly regular soundstage which we think is par for the course with exercise-focused true wireless earbuds.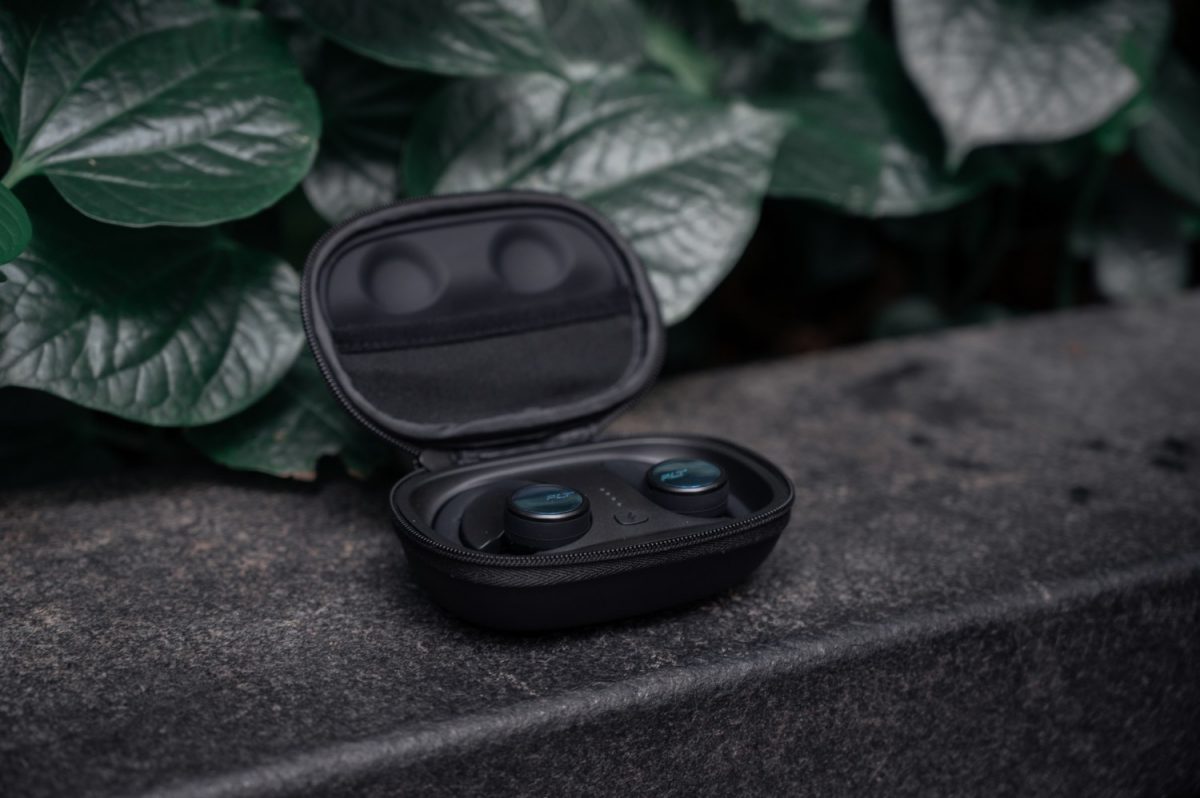 It also comes with a fairly substantial amount of bass which is evident when playing songs with good heavy bass such as Radioactive by Imagine Dragons, or Humble by Kendrick Lamar. The bass was given additional depth, even when Balanced Mode is used on the EQ settings of the earbuds. Whereas for certain songs such as POP/STARS by K/DA, we felt that the bass got a little muddied and tended to linger for longer than it needed to.
The song does not sound horrible but it is definitely distracting once you notice it. Unfortunately, there were also instances where we felt the overemphasis on the bass came across too strongly and overwhelmed the mids of a song which is ultimately not ideal when listening to your music.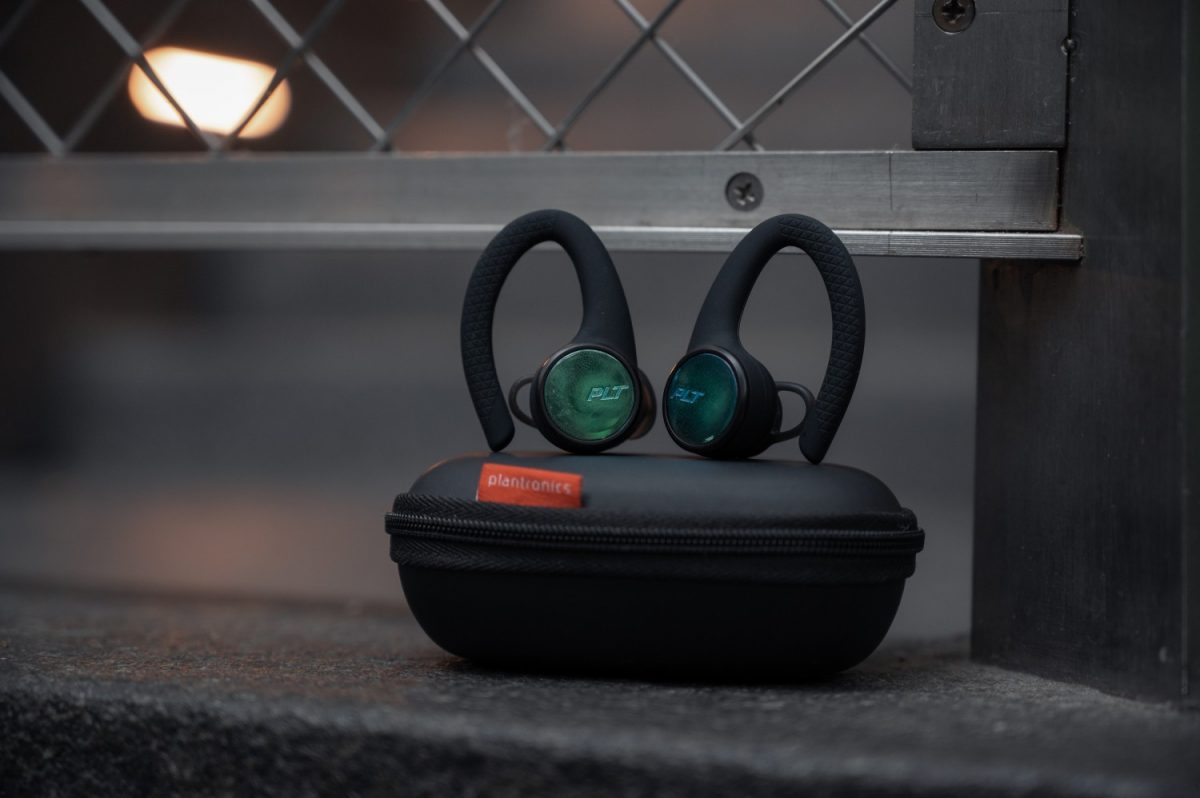 The earbuds come with a pretty impressive battery life as it is able to last up to 8 hours on a full charge, with an extra 16 hours on the charging case. If you use it moderately such as during your commute and when exercising, it will be able to last you a fairly long time. We found ourselves going for almost a whole week without needing to charge the earbuds at all.
All in all, at S$248.99, the BackBeat FIT 3200 by Plantronics are a great pair of true wireless earbuds for those more athletically-inclined and looking for a pair of earbuds that comes with a noise-isolating function while being able to deliver truly deep bass.
GEEK REVIEW SCORE
Aesthetics -

7/10

Build Quality -

7.5/10

Performance -

7.5/10

Value -

7.5/10

Geek Satisfaction -

8/10