Audi uses "Avant", BMW uses "Touring", Mercedes uses "Shooting Brake", Volkswagen uses "Variant", and Volvo simply uses a different prefix. Whatever each manufacturer uses in its naming convention, the estate or wagon category of automobiles has probably seen better days in Singapore. But MINI continues to put its faith in the Clubman, a car that – in its latest iteration – begs the question of why more aren't on our roads.
As the only wagon with six doors, the MINI Clubman stands out for its unique design. This form factor affords 360 litres of cargo capacity, nearly 30% more than the 5-door hatchback, but still almost 25% less than a Toyota Corolla Altis sedan (which is 364 mm longer than the Clubman). If you're vaguely familiar with MINIs, however, you'll know they've come a long way in terms of practicality.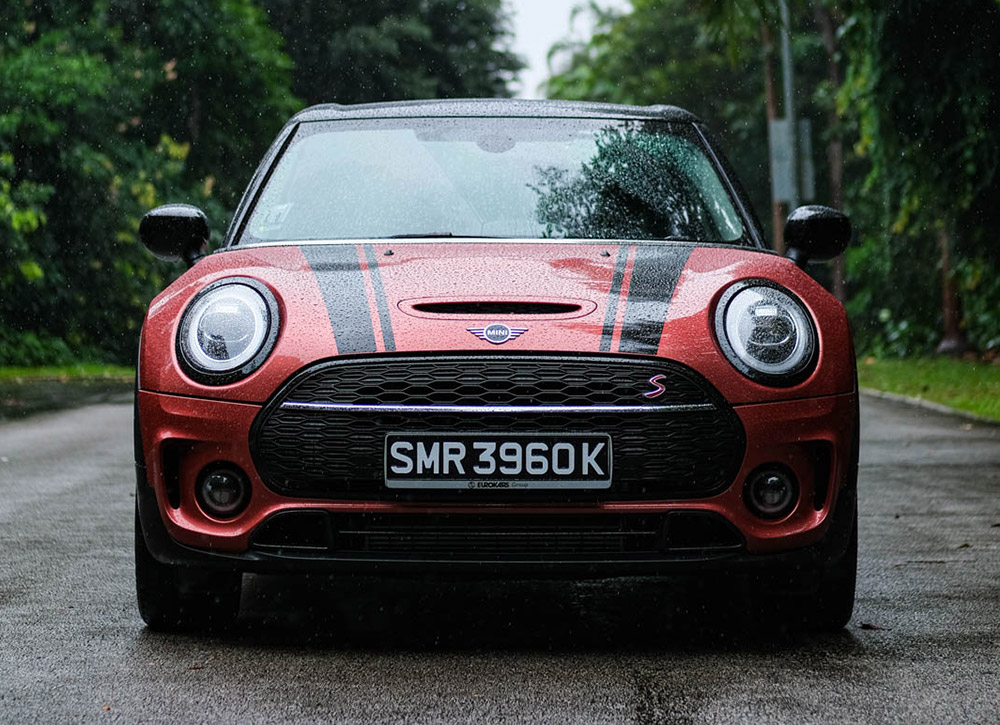 The Cooper S variant of the Clubman comes with piano black surrounds for its headlamps, distinguishing it from the others' default chrome spec. The front also sports an updated radiator grille which now extends across the entire bumper with a hexagonal grid pattern and a chrome strut in the air inlet. It's more characteristic of a MINI's appearance than the JCW Countryman I reviewed last week.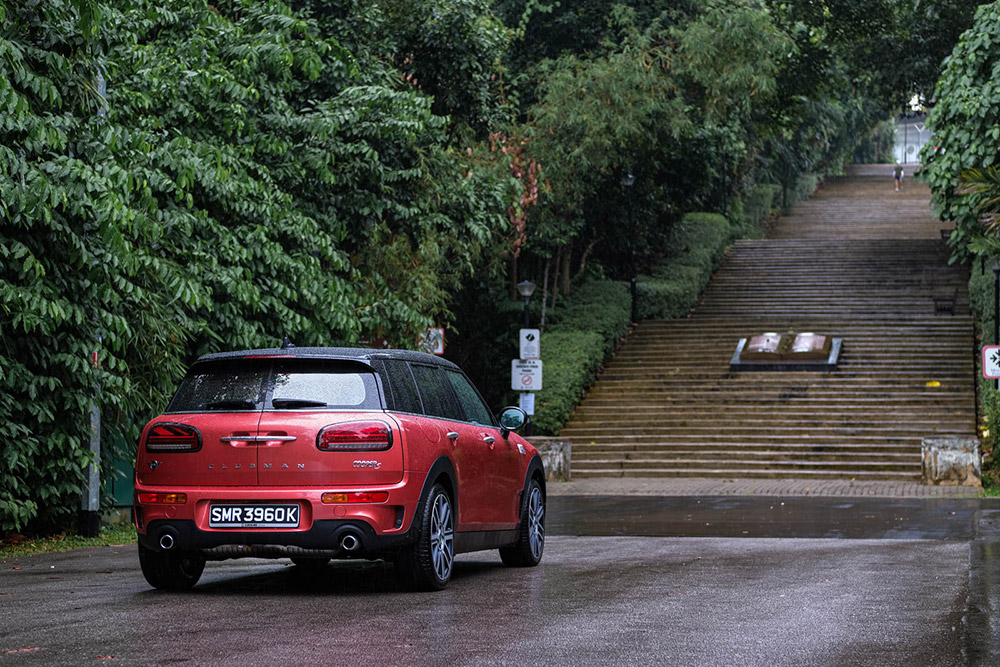 The interior is comfortable and surprisingly roomy, partly a result of the elongated and relatively flat roofline. As expected of MINI, the car is adorned with Union Jack motifs in various places within and outside the car, including the headrests and buttons secured into the seat upholstery. The round analogue speedometer, infotainment display and aircraft-style toggle switches are a mainstay in the cabin – there's no mistaking what brand of car you're in even if you conceal the MINI logos.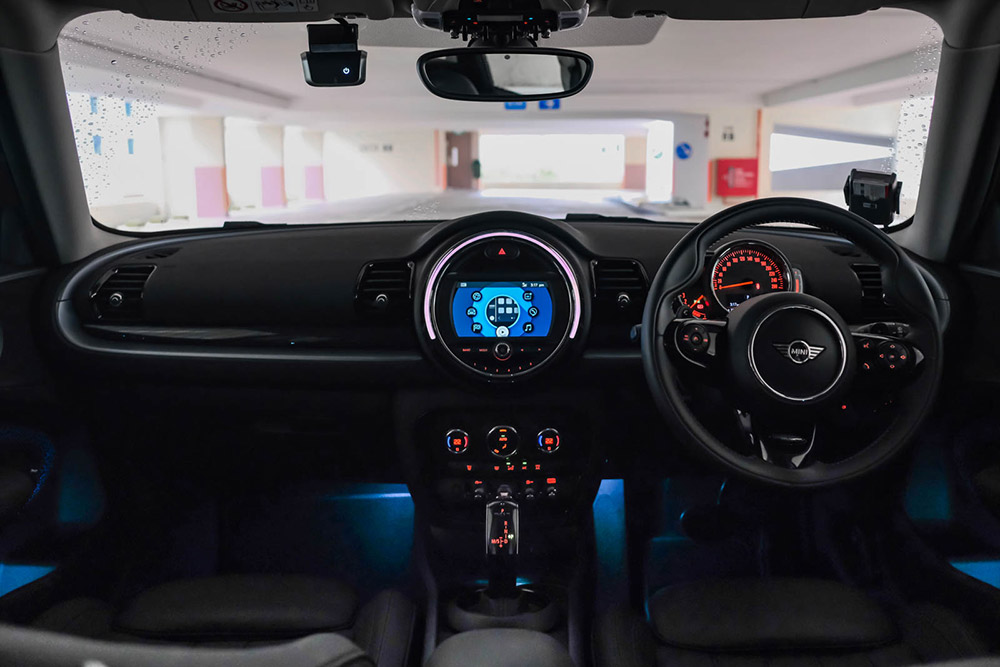 Having driven several MINIs before, I was pleasantly surprised by the refinement in the Clubman. They've somehow found a setup that allows for confident handling without the bumpiness over poor road surfaces. The Bridgestone Turanza T005 RFTs probably helped too. If anything, the additional 125 kg kerb weight – presumably due to the additional boot space and its barn doors – over the 5-door Cooper S might have added stability to the way it behaves on the move. It's less fidgety and as a result, less tiring to drive for long durations. In its default setting, highway cruises were quiet, comfortable and relaxed like in a family sedan. Put in Sport, the gears were held longer, the throttle response became more immediate and magnified, and the exhaust sounded a tad louder.
The current generation of MINIs have stepped up on ride quality significantly and while purists may complain the cars are getting larger and clumsier and muting the feedback from the road, we'll eventually have to accept this as the way forward. No sustainable customer base wants to part with their hard-earned money for nostalgic discomforts, after all.
What hasn't been lost in the name of progress is the MINI Cooper S Clubman's drivability – it handles in a familiar MINI way. On a deserted winding road with the rain coming down in the afternoon, I could confidently chuck the car around corners, feel the front wheels scrabbling at the road for traction, and throw the tail out just a little. Although myc courage and talent were in shorter supply than the car's potential, there was enough to know the Cooper S Clubman is a fun MINI to drive. The numbers aren't too shabby either: 192 hp and 280 Nm from the 2.0-litre, four-cylinder petrol engine with MINI TwinPower Turbo Technology (turbocharging, direct injection, and VALVETRONIC); and 0-100 km/h in 7.2 seconds via a 7-speed Steptronic sports transmission.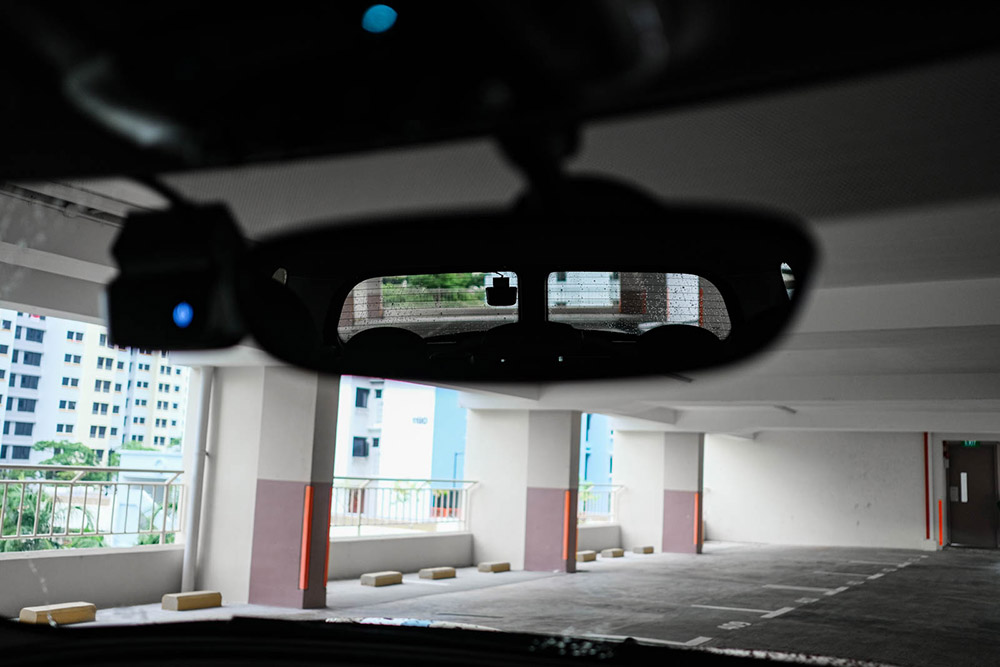 Despite its positive driving dynamics and added space for passengers and cargo, the Clubman still has room for improvement. Notably (or not), the faint exhaust note seems at odds with its performance ability – a bit of selective audio channelling could provide the needed theatre a car like this deserves. Rearward visibility is hampered by where the barn doors in the back meet; it's not a deal-breaker but it will take more than a day to get used to.
And because these barn doors open the way they do, it's strongly advised to park nose-in if you need to access the boot. That way of parking is another adjustment that's probably needed of Singaporean drivers, given how most of us love to reverse-park. My last gripe is with the side bolsters of the sports seats, which often seem to obstruct the rearward movement of my arms when turning the wheel; I feel they would benefit from being thinner to avoid impeding steering movement.
All things considered, I don't know of another wagon currently on sale which offers the same combination of driving fun, refinement, and price – certainly none of the brands I rattled off at the start of this review hae something within this bracket and segment to put forward. So it seems like MINI has found a niche for its Cooper S Clubman at just a thousand dollars more than its 5-door hatchback equivalent. So, once again, why aren't more of the Cooper S Clubman on our roads?
Special thanks to Eurokars Habitat for this opportunity.
---
The original version of this article first appeared on Eat.Fly.Drive.
GEEK REVIEW SCORE
Summary
The MINI Cooper S Clubman has found a niche in our car market, but can it capitalise on this?
Handling -

8/10

Performance -

8/10

Design -

8/10

Comfort -

8/10

Practicality -

7/10

Value -

8/10