Over the last year or so, we've reviewed a couple of Logitech speakers on Geek Culture – namely the ones bearing the Ultimate Ears label. While their latest entry in the form of the X300 seems to be missing the UE branding, it is clear that Logitech has learned a thing or two about making a compact device that delivers high-quality audio. Let's take a look, shall we?
Sleek and Powerful
With it's sturdy, yet attractive design, you'd be forgiven if you thought the X300 was yet another entry in Logitech's UE line. Coming in a variety of bright colour combinations, the X300 undeniably has a similar aesthetic to it's predecessors – it has this utilitarian look that nonetheless remains pleasing to the eye.
And it's certainly not a case of form over function either; the rubberized, textured surface of the X300 ensures non-slip usage on any surface, and is surprisingly scratch-resistant.
While not exactly the lightest mobile speaker on the market, the X300 seems to have just the right amount of heft, which can be attributed to its solid construction and durability. This is definitely one piece of hardware that doesn't feel like it might fall apart if it took a few bumps occasionally.
The X300 certainly delivers as an audio device. Despite it's relatively small size, the X300 is capable of emitting a substantial amount of sound. It was fully capable of projecting audio throughout my entire modest-sized apartment, albeit with the volume cranked all the way up. Looks like Logitech have successfully managed to pack quite a bit of power into this little speaker.
Simple Practicality
The X300 doesn't falter in outdoor environments either. Obviously designed with a rowdy beach in mind, the X300 maintains the ability to pump out sound at a good volume even in wide open spaces, with little to no impact on audio clarity. While the X300 may not last through an entire night of partying with it's 5 hours of battery life, I would say its generally sufficient for most outdoor usage scenarios where a power supply may not be available.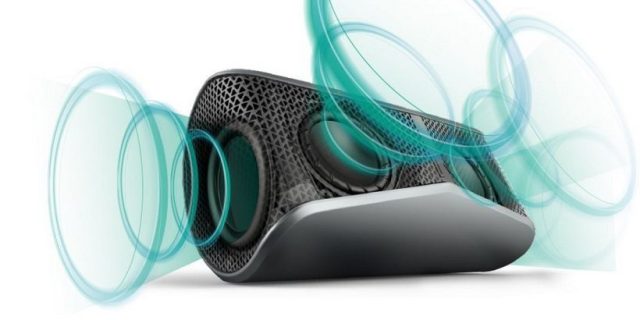 As with most other Logitech Bluetooth Devices, the X300 is incredibly simple to operate. It has a grand total of just 4 buttons, 2 of which are volume controls. The mandatory power button is on the back of the device, and also serves as an indicator when battery power runs low; however, the placement of the power button can make a low-power situation rather difficult to discern.
Pairing the X300 with the transmitting device is easily achieved with the 1 remaining Bluetooth button- simply hold it down until the flashing indicator light turns solid, representing a successful connection with your device of choice.  Range on the Bluetooth connectivity was also good – I was able to get the X300 to connect with my smartphone from a good 10 meters away, and the audio quality held up perfectly over the same distance.
The Final Verdict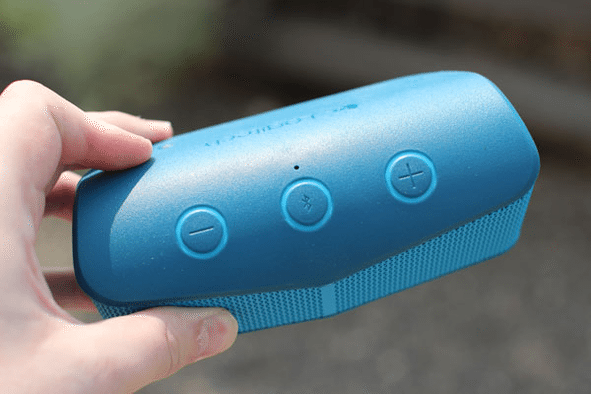 Retailing at $99 here in Singapore, the Logitech X300 is slightly pricier than your typical wireless speaker. In terms of performance, there are undoubtedly other speakers out there on the market that deliver better quality sound than the X300, or edge it out in various ways.
Still, if my personal experience with their devices so far is of any indication, the Logitech brand has become synonymous with great value for money, and the X300 continues that trend by delivering great performance at a reasonable price. If you're looking for a reliable wireless audio solution under $100, the X300 is most definitely one of the best choices available.
GEEK REVIEW SCORE
Summary
Logitech's latest entry in the realm of wireless audio devices may not carry the UE branding, but delivers high-quality sound at a reasonable price point. Easy to use and solidly built, the X300 is a great little no-frills device that delivers exactly what it was meant to do. You can't go wrong with it.
Aesthetics -

8.8/10

Build Quality -

8.4/10

Performance -

6.4/10

Value -

8/10
Brian loves video games, gadgets, and comic books – in other words, all things geeky. Obsessed with lifting things up and putting them down repeatedly, he also loves ice cream, putting things together, and the occasional good book.
---

Drop a Facebook comment below!