Think OTT and folks such as Kevin Hart, and even to some extent, Ryan Reynolds, comes to mind. Well sit back boys because Dwayne "The Rock" Johnson and Jason "The Meg" Statham are staking their claim as the Master of OTT, in the form of Luke Hobbs and Deckard Shaw.
Following their amazing, testosterone-filled banter and sweat-infused physical intercourse, the duo from the billion-dollar grossing The Fast and the Furious series are headlining the franchise's first spin-off, Fast & Furious Presents: Hobbs & Shaw.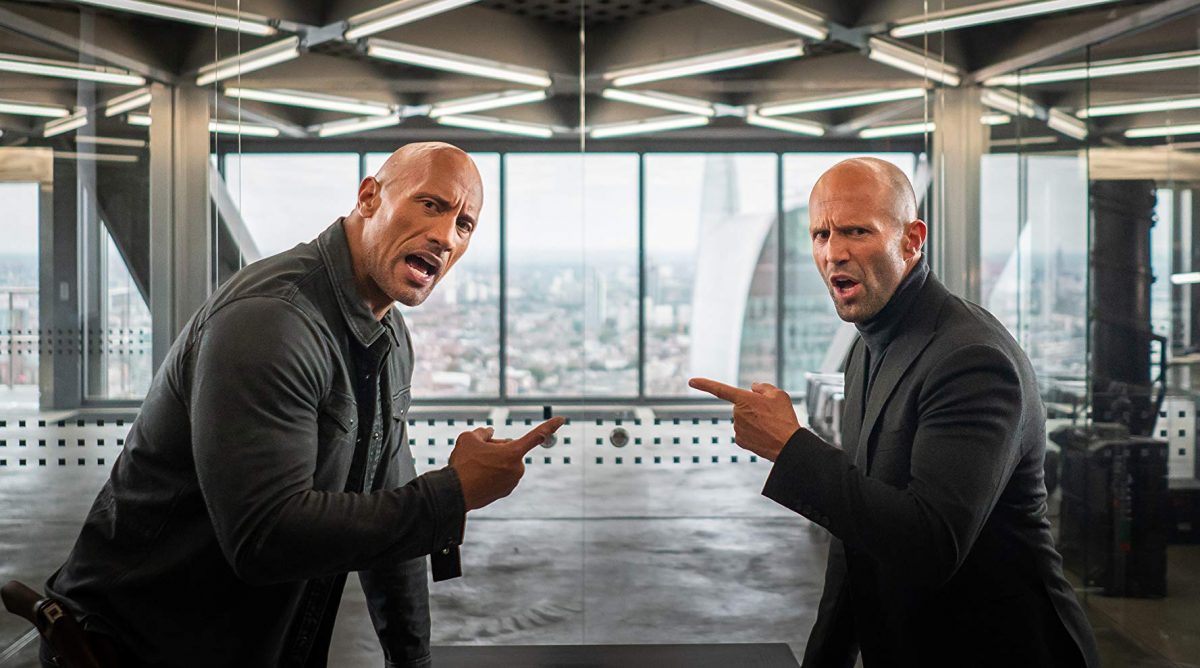 Want to see Johnson and Statham square off in a catfight? Check. Hear them mouth off constantly, and see two grown men eye-lock one another at some incredibly inopportune moments? Done. Hear them call each "Brother" and show off their ever-growing camaraderie in several muscle-flexing moments, short of an on-screen arm wrestle? Bingo.
Sorry boys, but the actual porn is reserved for the car chases and elaborate, but at times, physics-defying motorcycle stunts There is what you'd expect from the commercially successful series: action sequences and elaborately choreographed vehicle chases that take over from the sweet, manly brotherhood/family moments the series is built upon.
Sadly, the story here doesn't matter a lot. When Shaw finds out that his sister Hattie (played by a tough, elegant and stunning Vanessa Kirby) has become the target of a ruthless team of terrorists, he has to brave all odds to save her. This includes working with Hobbs, a man whose guts he hates to bits. The antagonist is Brixton Lore (sexily portrayed by Idris Elba), a bad guy who has undergone some technological enhancements to become literally invincible. Black Superman they call him, because Black Panther is taken. Brixton Forever!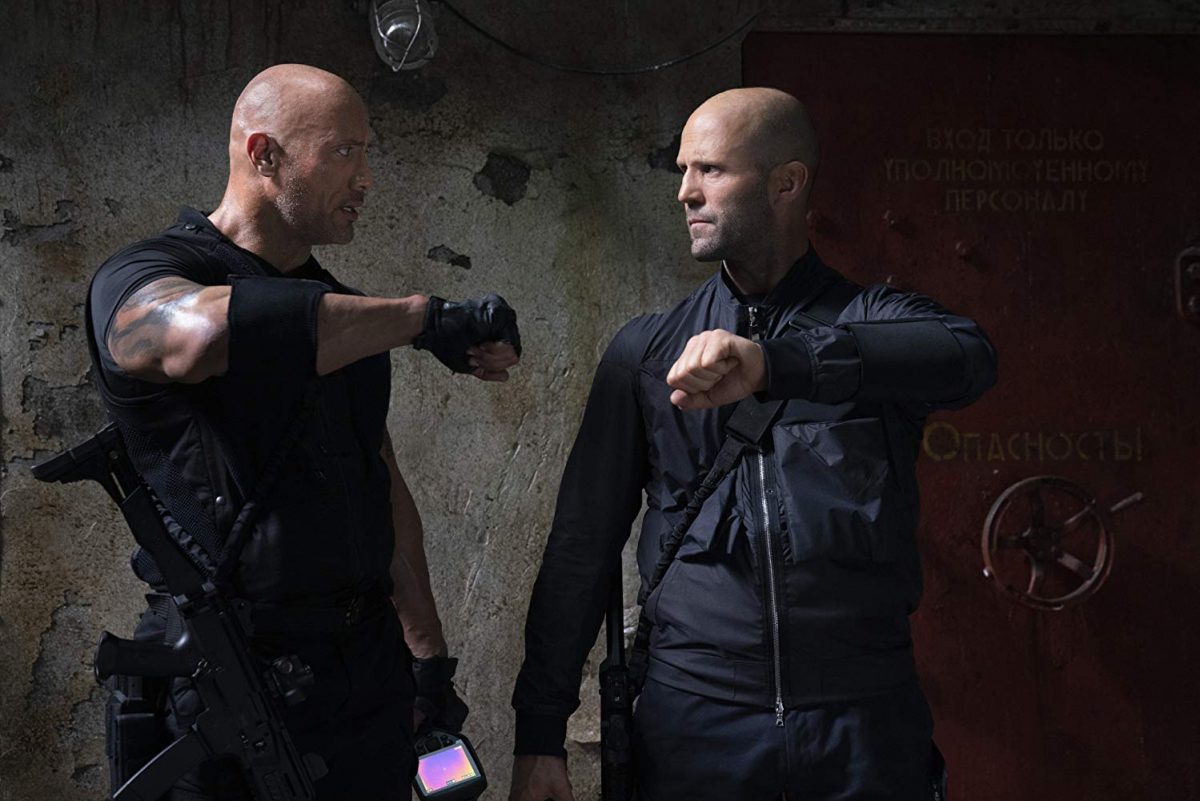 If you have been keeping score, there have been eight films in The Fast and the Furious series. Die-hard fans might miss the cars and street racing, and not be impressed with the focus on action and crime. Ues, there is still an elaborate heist element, which was inserted into Fast 5. Evidently, each entry has become more exaggerated (almost being on the edge of being ridiculous, if you ask us), and this movie unmistakably wants you to throw even more logic out of the window.
If seeing the protagonists' car drift under a pair of huge trucks isn't out-of-this-world enough, wait till you see a motorbike transform so that the antagonist can slide under the trucks to give chase. It's G.I. Joe meets Transformers, with a fly-by past James Bond and nod to Die Hard. Let's not even talk about trucks flying out of windows, or a convoy of roadsters chasing and taking down a helicopter. These are stunts clearly impossible to perform in the real world, and it is a direction that the franchise has been heading towards.
But the main stars are the 3 leads. The world's biggest movie star Johnson oozes charm as a former agent of the Diplomatic Security Service and a single father. There is nothing you'd dislike about the very marketable celebrity. The movie cleverly works in a segment for Johnson to embrace his Samoan roots, and even has him to perform the Siva Tau, a war dance to psych up players before a sports match.
Elsewhere, Statham effortlessly displays his brand of rugged English charisma. Though not as brawny as Johnson, he has enough screen presence to make fans go gaga.
Meanwhile, Kirby holds her ground as the sole female in the non-stop action throughout the 136-minute movie, trying her very best not to become a secondary character. Elba takes on the role of the villain who is literally indestructible (he can be easily fixed after getting wounded). While it is a ludicrous setup, you forgive the filmmakers because the actor is alluringly attractive (watch out for the scene when he proclaims that he is Black Superman).
Evidently self-aware and playing for laughs, there are also a few cameo appearances that serve as amusement more than anything. The geek referencing might be a bit too much at (Spot the Deadpool and The Italian Job reference), but we love it. Except for the Air Marshall – him, not so much.
Director David Leitch has delivered a loud, campy and almost ridiculous summer blockbuster that is entertaining and funny. Leave your cynicism at the door and this will be a wild, exciting ride by two massive guys. *GRUNT*
GEEK REVIEW SCORE
Summary
Other than the action that comes fast and furious, this movie also has a charming cheesiness that works – thanks to its charming and at times, glistening male leads.
Story -

6.5/10

Direction -

7.5/10

Characterisation -

7/10

Geek Satisfaction -

9/10