Within the first 15 minutes of Damien Chazelle's old-Hollywood epic Babylon, viewers would see an elephant crap itself and eavesdrop on a call girl hired to urinate on an obese and self-indulgent movie star. Oh, and that's before the movie's title card appears, aptly setting up the depraved and eye-opening ride that you're about to embark on. 
The La La Land director's latest flick is a three-hour-long period comedy-drama that romanticises the early days of 1920s Hollywood, of silent black and white films up and how cinemas changed up till the 1950s. Though, not before weaving in themes of drugs, sex, sordid parties and excess that proliferated in cinema's golden age which, if you've seen the trailer, is a lot. How much is true and fictional also depends on your perception of the industry, and how shocking it can be.
We first meet the movie's protagonist Manny Torres (newcomer Diego Calva), tasked to deliver an animal to an orgiastic party in the Hollywood Hills. Once there, we're introduced to the enigmatic Margot Robbie as Nellie LaRoy, a rambunctious aspiring actress who will do whatever it takes to break into the industry. She gatecrashes the party with the help of Torres, who almost instantly falls in love with the wild child.
Also in attendance at the party are matinée idol Jack Conrad (Brad Pitt), seductive Chinese lesbian performer Lady Fay Zhu (Li Jun Li), and African-American jazz musician Sidney Palmer (Jovan Adepo). Meanwhile, acting icon Jean Smart plays Elinor St. John, a journalist who observes all these stars and writes about them – reviews, gossip, and commentaries. No one is safe from Elinor, no matter how much they act like she's an unimportant old woman.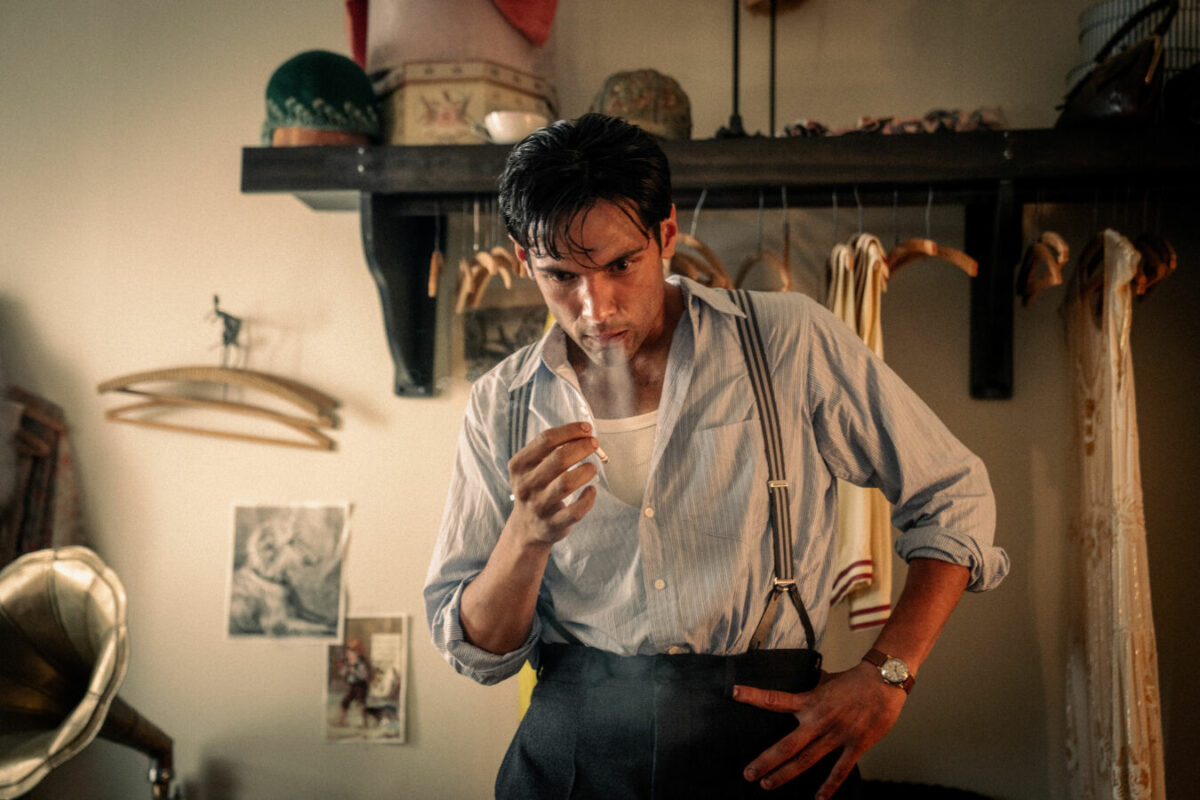 After a long night of partying, we see each character part ways to embark on their own journey – Torres upgrades from being party help to working as a crewman on a movie set, and smartly climbs his way up to being a producer and studio executive himself in a matter of years. LaRoy finally gets a gig and the self-made actress quickly becomes Tinseltown's new 'It Girl'.
When sound made its way to the movies, Conrad realises his good looks can only take him so far, whilst Palmer gets the opportunity to show his talent on screen to a wider audience. Unfortunately, Lady Fay Zhu finds herself falling from favour when Hollywood attempts to be more "family-friendly", and deems her sexuality as deviant and inappropriate.
The characters intertwine at certain points of their lives, weaving and zooming in and out of each person's story in an incredibly fast-paced, messy and vivacious manner that will bound to overwhelm viewers who aren't fans of all the beautiful chaos. There's so much happening that it's easy to lose track of what is happening to each character.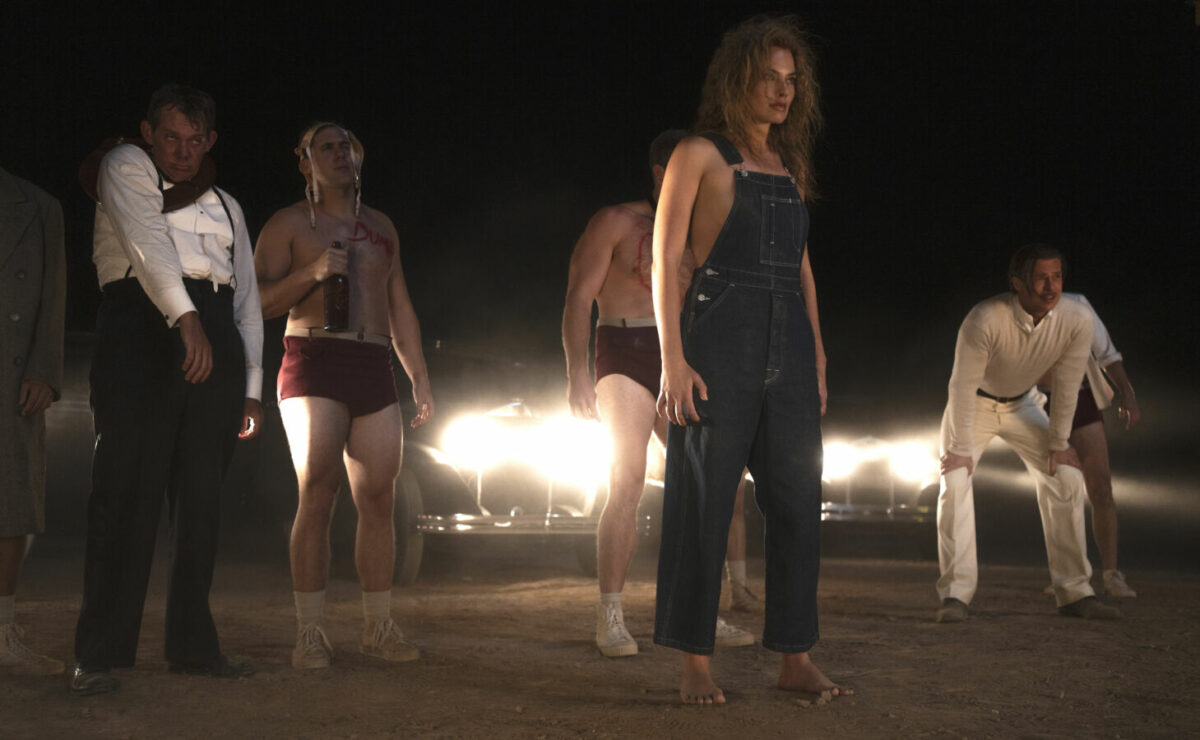 Some characters get more screen time and focus – like protagonists Torres and LaRoy – whilst Lady Fay Zhu disappears for most of the middle portion of the movie, only to pop up again during Conrad's mid-life crisis. Only through her conversation with Conrad do we learn what she has been up to since being shunned by the homophobes in the industry. Adepo's up-and-coming jazz musician facing racism in the industry is also a short-lived tale, but there is one particular moment in his career that viewers of colour may find all too familiar.
To simplify it for you, Babylon has two core stories. One is the story of the incredibly lucky and hardworking Mexican immigrant Torres who went from literal rags to riches, and the other is the history of film and cinema, and while both are interesting tales, it's Hollywood baby, blink once and you may get lost amongst the glitz, the glam and the ugly of Tinseltown. 
Chazelle is forever wowing the viewer with his visual imagination and passion for film history. Lovers of film can appreciate Babylon for the exciting way in which it charts and retells the history of this beloved entertainment medium. Seeing how silent black and white films were made back in the day will be fascinating for film lovers, who weren't born in said eras.
Although Babylon is a period film that isn't based on real-life people, there are uncanny similarities between the characters and Tinseltown's old stars. Pitt's Conrad can be inspired by 'the King of Hollywood' in the 1920s – the one and only Douglas Fairbanks, while Robbie's LaRoy is a roaring caricature of silent-film stars Clara Bow, Jeanne Eagels and Alma Rubens. Torres takes after Mexican cinematographer and film director Enrique Juan Vallejo, and Palmer reminds us of jazz bandleader and businessman Curtis Mosby. 
There is never a dull moment in Babylon. Everything is dialled up to 11 and no matter how long you wait, it never quietens. It only gets wilder and noisier up until the very last second of the film. Some viewers may find the journey physically exhausting, but surrender to the chaos and you won't feel the three-hour runtime. 
Aside from the excess partying, gambling, sex and drugs, Babylon adds to the classic Hollywood tales of underground cults and the nauseating acts people perform and watch when nudity and violence have lost all destructive appeal. Spider-Man star and the movie's executive producer Tobey Maguire has a small but impactful role as incredibly rich, powerful and messed up gangster named James McKay, who finds joy in all things odd and wrong. Maguire brings a lot of discomfort to the character, and we would love to see Maguire play villains in future movies too. 
The cast is impressive, and that's an understatement, but Robbie and Calva steal the show. If one isn't watching Babylon simply because they're a fan of Robbie, this movie will turn you into one. Robbie is an absolute magnet and pulls you in in every scene she's in. Since LaRoy is an untamed New Jersey girl, you do see a little hint of Robbie's Harley Quinn here and there – a plus point for those who fell in love with Robbie for her interpretation of the DC Comics villain. Calva, just like his character Torres, is appealing. He is eager, dedicated and talented and whilst fans know him best for his role in the TV series Narcos: Mexico, Calva's performance in Babylon proves that he is capable of much bigger screens.
All that said, Babylon does present one major flaw. While viewers can easily be swept by the music, the colours, and the pure energy on screen, Babylon is just like the old saying – 'empty vessels make the most noise.'
There isn't anything new or unique about what Babylon is telling or showing viewers. We all heard of and know of the roaring twenties (it's called roaring for a reason) and despite how beautiful and thrilling it is to see all that brilliantly orchestrated on screen, it doesn't tell us much about how that came to be.
The characters, as messy and interesting as they might be, feel a little bit one-dimensional. Viewers just have to simply accept that these characters are as such from the get-go and there isn't a meaningful backstory or depth exhibited. Viewers can easily predict the trajectory of every character and that cuts a little bit of the fun of watching the mess unravel. Despite the incredible performances put up by the cast, the characters still, at the end of the day, feel very hollow. 
In all, Babylon is just like many of Chazelle's films – imperfect but heartfelt and skillfully crafted. A joy to sit back and enjoy, Babylon truly is an incredibly epic-scale story presented in a series of grand gestures. And we don't want it to stop. 
GEEK REVIEW SCORE
Summary
Babylon is a beautiful, rambunctious, and skillfully crafted chaotic mess. A love letter to film history and 1920s Hollywood, director Damien Chazelle proves that not all that glitters is gold.
Story -

6/10

Direction -

9/10

Characterisation -

6/10

Geek Satisfaction -

7/10