Each and every year, Visual Concepts and 2K Games put out a stellar basketball video game that dominates the courts. Although its competition has long been ousted, the onus remains on the development team to innovate and improve things, and that they have largely done, aside from questionable microtransactions. For NBA 2K23, it is all about retaining real-life authenticity while elevating the competitiveness on both sides of the ball.
Offence in NBA 2K23
Having upped the game for defenders last year, offensive players are also getting a much-needed bump in this year's offering. Now, shooters are no longer the de facto weapons, with slashers having more tools in their arsenal.
Getting to the Rim
For those that like using the Pro Stick when attacking the rim, the dev team has added new gesture combos, allowing you to have more flexibility for the final shot, keeping the opponents guessing constantly. Think hop-step or cradle layups. or even scoop layups, all designed to let slashers get the ball where they need it before the defence rotates.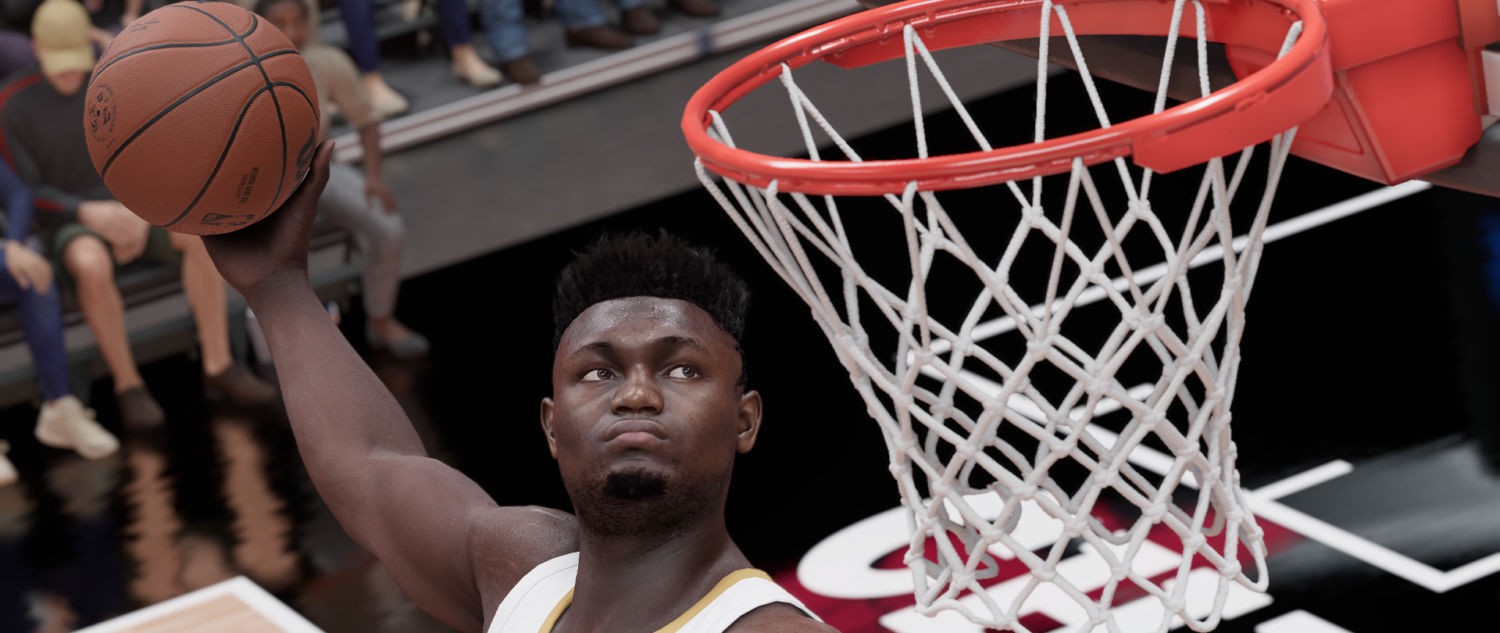 This applies to dunking as well, with metered skill dunks now expanded to let players go with their favourite ways to finish using the Pro Stick. For that extra dash of spiciness, you can even choose how you want to hang off the rim to taunt your opponents, powered by the physics-based simulation.
Ball handlers can look forward to a good time in NBA 2K23, with the new gesture combos sure to make life difficult for those guarding you. More hesitation moves, crossovers, and attacking size-ups will make more of a difference now in paving the way for an attack – being efficient and not spamming dribbles is the way to go.
This is also seen in the new Adrenaline Boost feature, where per possession, each player has three such boosts. These are consumed for every hard go or explosive sprint launch, giving you the edge. However, once they are gone, speed and acceleration decrease significantly for the rest of the possession. This forces players to play more intelligently to take advantage of windows of opportunity, rather than aimlessly moving about hoping for the best.
Rainbow Shooting
NBA 2K23 adds to the shooting game too, hoping to really capture the essence of great NBA shooters. This means that each signature jump shot now functions differently, where shot speed, release height, defensive immunity, and timing can all affect your success. With more than double the amount of shot animations, there will be some practice needed if you want to be reliable on the jump.
The game will have five new shot meters to choose from, with 15 more that can be unlocked over the course of the year to give players all sorts of options, while shot feedback will do better in letting you know exactly what went wrong through the use of shot arcs.
Playmaking
As for the passers looking to enjoy themselves in NBA 2K23, the game will add the Lead to Basket pass for the new consoles, with the new Spot Up pass mechanic made for those looking for a quick shot off a cut. Not every possession needs a complicated play if you can just make a shot.
As for MyPLAYERs, the signature passing styles of the likes of Steph Curry, Magic Johnson,
Jason Williams, LeBron James, and more can be yours.
Defence in NBA 2K23
Even with all that attention on offence, that is not to say defence is going to be taking a backseat in NBA 2K23. An overhaul of the shot defence system will even things up, while a refresh of the on-ball mechanics will add another layer of authenticity to the proceedings.
Shot Blocking
Blocks have been tuned to a more realistic level, leading to much more predictable outcomes, with the right players making appropriate stops when timing their block attempts well. The new system of evaluating a contesting hand throughout the entire window of the shooting motion will allow for more accurate results, and will lead to less controversial outcomes if you are on the defensive end.
The shot blocking system also now contains "fly-by" blocks. When closing out late on perimeter
shooters, the fly-by's will do a better job trying to get a hand up while preventing defenders from
slamming into the shooter and sending them to the line.
On-ball Defence
Both defensive movement and body ups are more realistic. Players in guarding positions will see a new indicator that is the defensive shading mechanic. The threes bars represent three different zones of Straight Up, Shade Left, and Shade Right, with the zone the defender resides in being in red. If a ball handler decides to attack a red lane, they will get cut off, lose the dribble, or even fumble the ball. For those that can predict attacking movements, this is a great incentive to be one step ahead.
Those with quick hands will also appreciate the improved ball strips and steals. Expect to see better coverage overall, but make sure you are not attempting to steal even in low probability scenarios. As and when the ball gets knocked loose, there will also be improved sideline awareness, so those 50/50 ball saves are going to be highlight reel material.
AI Improvements
If the player is getting better tools to work with, the challenge should also match up to keep things competitive. Visual Concepts are also making moves to ensure that the AI is up to snuff. Offensively, expect the AI to be more aggressive in setting up moves, and more deliberate with what it does in different situations. For the biggest stars, things will be taken up further a notch as you would expect.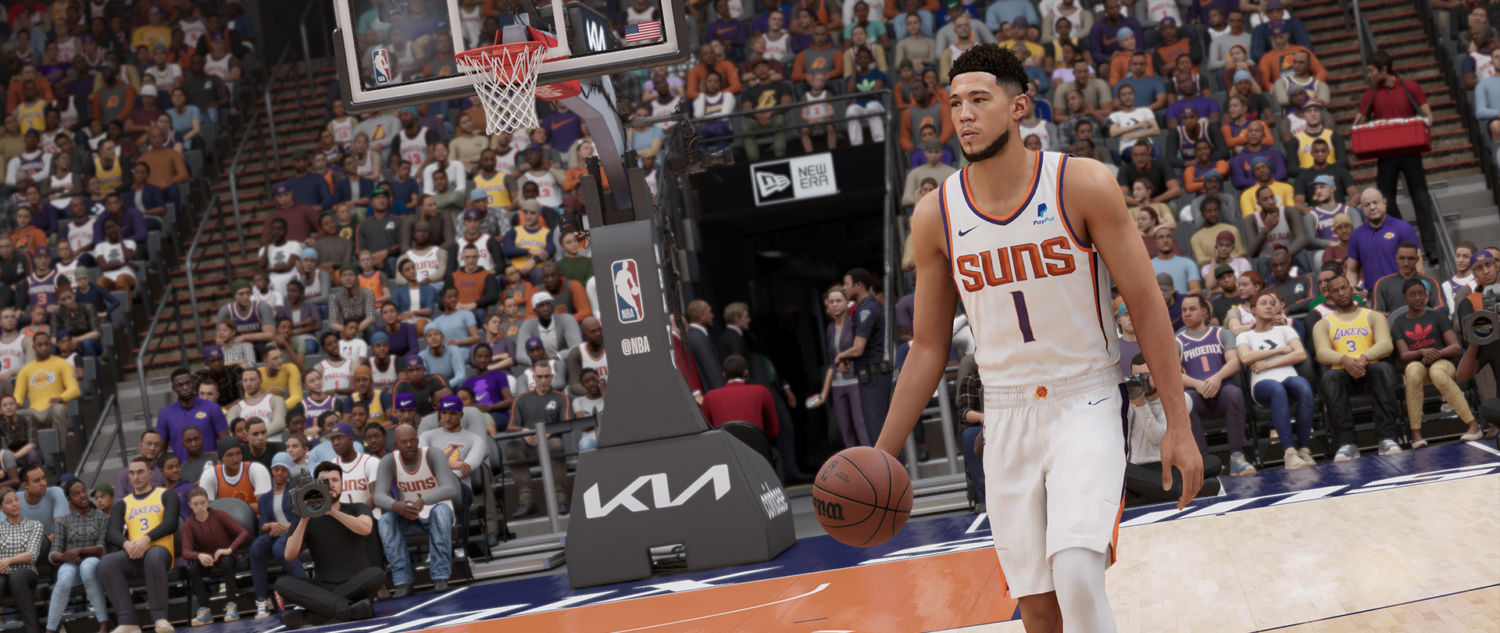 The pick and roll will become even more useful, so your defensive game better be on it if you want to stop the AI, all the while as plays and gameplans are being drawn up to take advantage of any holes in your armour.
Defensively, the AI will also be enhanced in all manners of the game, be it in transition, locking down the shooters on the perimeter, or just being quicker in rotation. No matter how you like to score, the AI will adjust to try to shut you down, echoing the ebb and flow of the game in reality.
---
In addition to all of these bells and whistles, Visual Concepts also detailed some new changes coming to badges for MyPLAYER, with a new tier system to better balance out the meta.
All in all, NBA 2K23 is shaping up to be a big step when it comes to replicating the fast-paced action on the court, but also with the right fundamentals to make things shine no matter when or where you find yourself in the game. On such evidence, we are very excited about the final product, which launches on 9 September later in the year.