When a storied franchise gets a new entry after a couple of years away, there is always that fear that it might not live up to the legacy that has been painstakingly built over the years. After all, when everyone has good memories of what came before, is it worth it to take a risk and chart a new course for the future? In the case of Insomniac Games and Creative Director Marcus Smith, expanding the Ratchet & Clank universe with Ratchet & Clank: Rift Apart made perfect sense.
It is not just the tried-and-testing gameplay, Pixar-like quality when it comes to animations and presentation, and the buddy dynamics between the Lombax and his robotic pal that will return for this new outing – the development went out of their way to add new dimensions to the action-platformer, with new star Rivet at the heart of it all.
"When we started developing the story, it was pretty early on when we decided that we were going to bring on a different an alternate dimension version of Ratchet," Smith mused. "And we decided to go with a very different take."
What players will be getting is Rivet, a female Lombax and alternate dimension counterpart to series hero Ratchet. While they might be the same species, Rivet is entirely her own person, complete with her own mannerisms, approach to things, motivations, and fears. She will undoubtedly get much of the spotlight teaming up with Clank, but that does not mean Ratchet is no longer a big draw.
For Smith and his team, the idea was to "thread the needle between longtime fans of the series" and newcomers to the series. "We were thinking how can we bring kind of those core ideas about characters and their relationship to one another."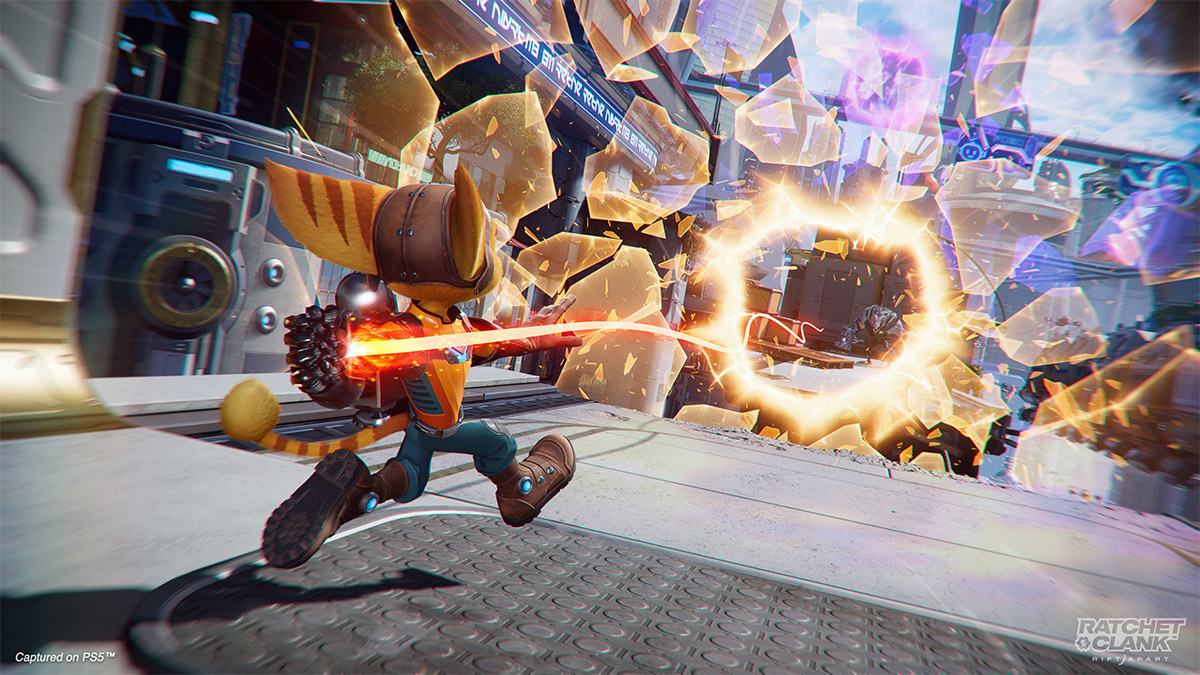 Citing the 1946 classic that is It's a Wonderful Life, Insomniac Games wanted to show what could have been if Ratchet grew up in a universe that never had a Clank, and what are the ramifications of that. Perhaps more interesting, is when Rivet finally meets Clank, and how this new story will draw parallels with the original duo's origins, in this new adventure.
In terms of controlling either Lombax, the core moveset remains the same. The team did not want to divide the player base due to differences in abilities, and with the light RPG elements present in the game, it makes sense. Players just have to focus on the other satisfying loop of getting new weapons and upgrading them for the next battle. It allows you to focus more on the story of the different characters, instead of something else.
The same goes for the many alternate versions of familiar characters players will find in the game. Rather than just being polar opposites, they are not one-dimensional creatures. In their quest to achieve a duality of sorts, Insomniac made sure that " despite differences, they're true to the core essence of their individual characters."
In essence, it is all "kind of a cosmic coin flip," as Smith points out perfectly. Rivet is of a different gender, Rusty Pete is of a different nationality, Skid McMarx is more than his hoverboard. All of these differences allow the developers to "explore those changes and how they affected and didn't affect the characters," giving players a fresh new experience.
Extending from the dimension-hopping nature of Ratchet & Clank: Rift Apart is the game's focus on updating the main core gameplay pillars in this new outing. From the impressive new weapons, a whole new dimension of worlds, to the use of dimensional rifts, this is everything the series has always been but more.
"We wanted to have the highest quality computer-generated visuals, the most heart, the most charm, and that has stayed consistent," Smith explained.
"Technically, that, you know, I think our cinematics look incredible even somebody like me who watches them every day, several times, I'm still amazed at how good they look, and they're running in real-time."
With the run-and-gun gameplay also a core part of the experience, Insomniac Games is also paying more attention to the accessibility front. As one of the few franchises that has obvious appeal to a wide swathe of gamers, it was important that the game "is able to be played by as many players as possible."
"We've always had a pillar that has lent itself to having varying stages of difficulty. From something that doesn't pose a ton of challenge, so that people can experience the story and enjoy themselves, not be worried about dying frustratingly all the time, all the way up to a very hard mode that a lot of our hardcore players will enjoy."
Most players would be happy to hear that, and the addition of even more accessibility features will give more players the chance to experience the magic of Ratchet & Clank: Rift Apart.
There is also no running away from the fact that this was all made possible thanks to the hardware of the PlayStation 5. It is not just the speed of the SSD or the way memory works that allow the instant shifting of worlds in Ratchet & Clank: Rift Apart that impresses, but the way the DualSense has improved the immersion.
The 3D audio is an excellent innovation, but being able to "now feel what you're seeing and hearing" is a gamechanger for Smith. "That to me is the most exciting in terms of adding a new layer two, our gaming experience."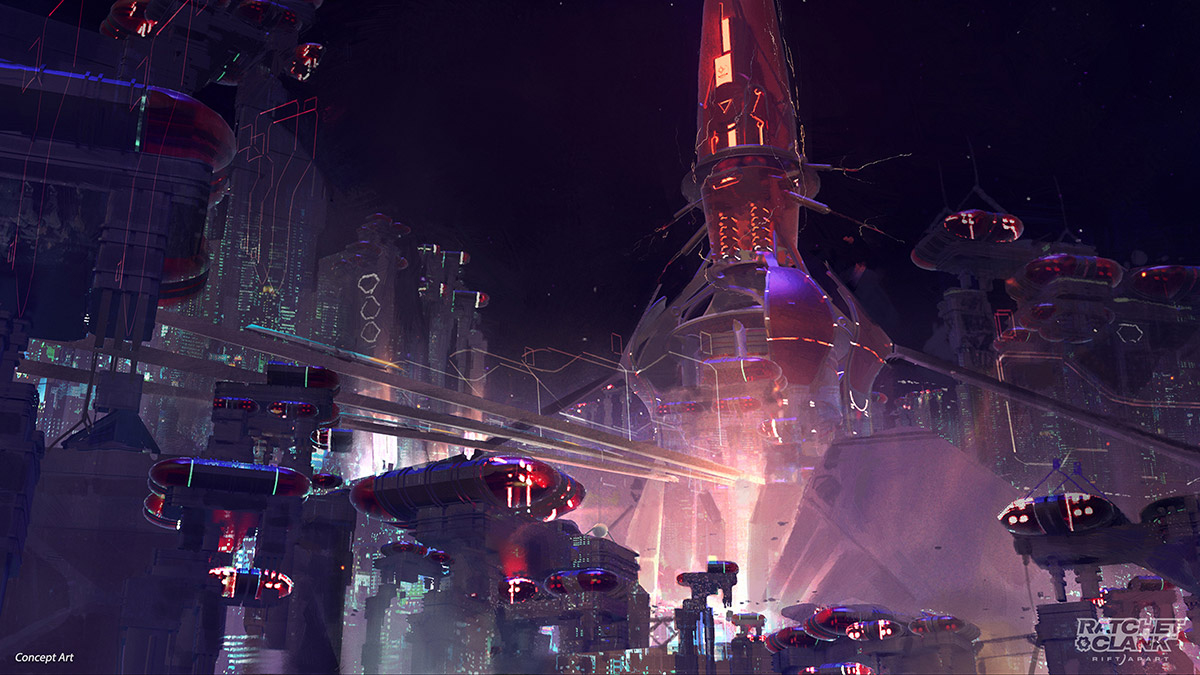 While development for this game has the team possibly "scratching the surface" of what the hardware can do, it bodes well for future experiments and projects.
As Smith expressed, "it just fills us with confidence moving forward into any game that we make that will, we'll be able to take those learnings and move forward to make things that are even more seamless player experiences."
Before we even think about what else is in the pipelines, fans of the series and newcomers already have plenty of reasons to be excited this upcoming 11 June. From what we have heard from the developers and the gameplay that we have seen, Ratchet & Clank: Rift Apart is getting ready to set itself apart from the rest of the franchise and usher in a new dimension for our heroes. Be glad you are along for the ride.
---

Drop a Facebook comment below!