Probably one of the best brawlers to come out this year is Midnight Fight Express, a beat-em-up that truly embraces the chase for the high score and extensive replayability. While it is an indie title, the fact that it was mainly championed by one man is an achievement worth celebrating, with the added caveat that development was done fully remotely. For creator Jacob Dwinzel, his creation was made for those looking for something easy to play, but tough to master, as we talked more about his game at Gamescom 2022.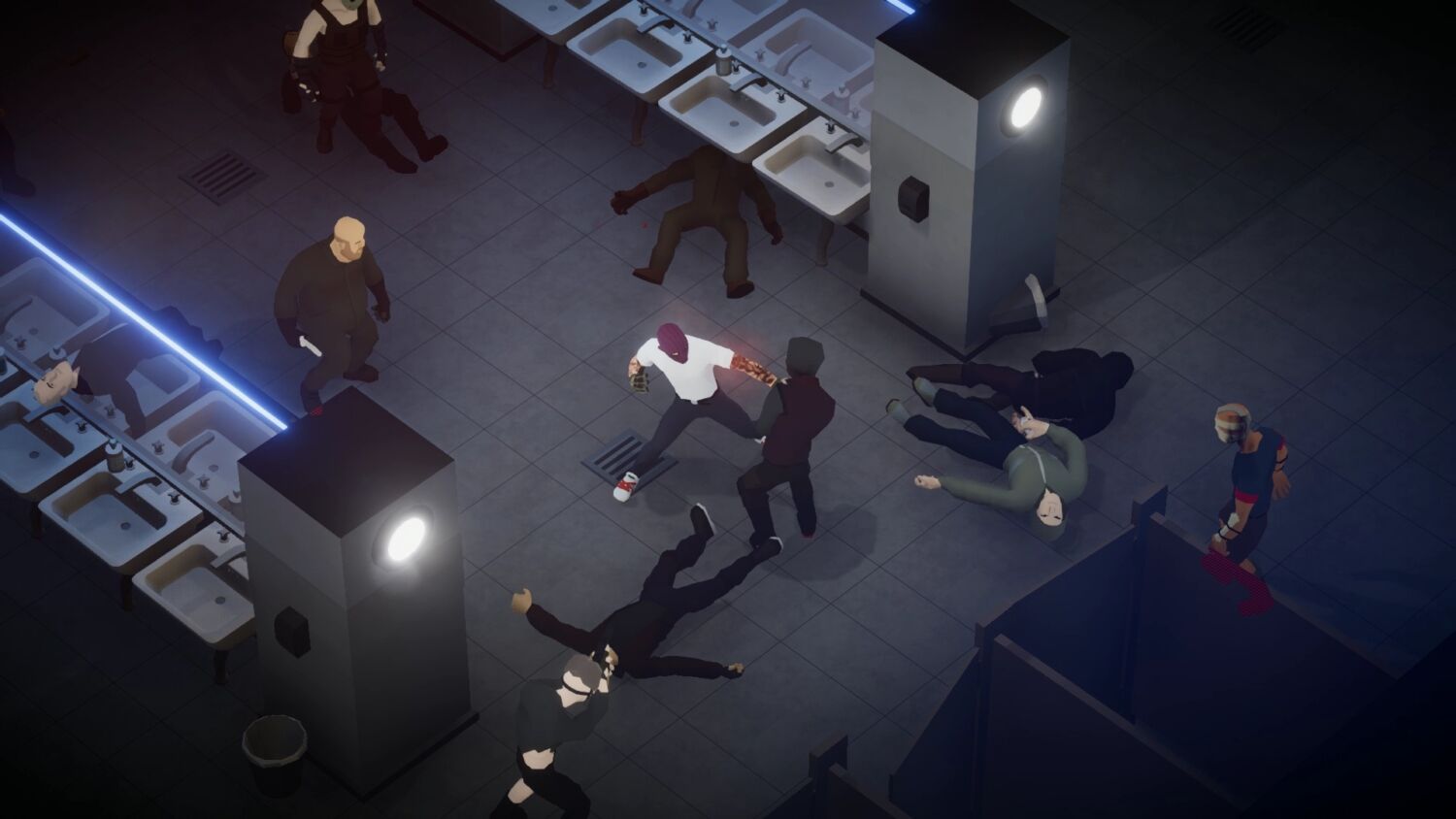 "I think the most important part I wanted to make sure was in my game was the replayability, where people replay the levels and can constantly be able to do it differently because of the perks, skills and strategies throughout 40 levels, and master the game," explained Dwinzel.
This pursuit is also why Midnight Fight Express boasts an extensive range of customisation when it comes to the playable character, as is the inclusion of secret characters to find and golden teeth to knock out, all elements to keep players coming back for more. In almost every way, the game is ensuring that players come back for one more round, all the time.
This manner of making sure players "can do other things" outside of just fighting was something the creator maintained throughout development, even noting that prolonged combat can actually be "really tiring" when combined with the adrenaline-pumping soundtrack of the game. Customisation thus becomes a safe haven for those looking for a break.
Naturally, for a game that oozes such style, there is going to be plenty of inspiration from other properties. Dwinzel cites the Batman and Mad Max games, as well as the film The Raid, as key references for Midnight Fight Express, allowing him to pick up combat mechanics that will evolve into what we see in his game.
However, pure passion cannot replace technical know-how, which is why working with other experts such as stuntman Eric Jacobus (who worked on God of War and Mortal Kombat 11) and publisher Humble Games made perfect sense.
Having made a connection online via Twitter, Jacobus assisted development with motion capture of more than 1,000 martial arts moves, all recreated faithfully in the game for players to unleash hell on the criminal foes standing before them. All of that done remotely no less.
"From the very beginning, I wanted to make everything by myself, I had a lot of experience with programming and and with the Unity system. But that doesn't help when it comes to animations and graphics," Dwinzel shared. "Eric contacted me and offered his work, and it looked excellent once we moved it in-engine. I contacted Humble, and asked if we could hire this guy for the combat."
Together with the artists and writer, Midnight Fight Express was well on its way to becoming a title to watch. It also helps that Dwinzel is not afraid of poking fun at the industry and game development as a whole, with humour present throughout the entirety of the game.
One such example is of a later level in the game that shows protagonist Babyface winding up at a game studio, where firearms are replaced with Nerf-like guns, pillows become massive weapons of destruction, and developers suddenly become both a threat and welcomed assistance against riot police. Even many of the enemy names found in the brawler will elicit a chuckle or two, and it is highly recommended for players to read the flavour text for each enemy type.
Blend all of that goodness with the eternal chase of high scores and leaderboards, and it is no wonder Midnight Fight Express is doing as well as it is. However, for Dwinzel, all of the plaudits would mean nothing if players weren't being entertained.
"I think that's the one thing I wanted, for people just to have fun." Who could argue with that?
Midnight Fight Express is available now on Steam.