This year, in celebration of the 40th Anniversary of The Empire Strikes Back, Funko will be progressively releasing 6 figures throughout 2020. Starting with a 6″ Wampa, the Star Wars: Battle at Echo Base Funko Pop! Deluxe Series is a brand new series of combinable figures exclusive to Amazon.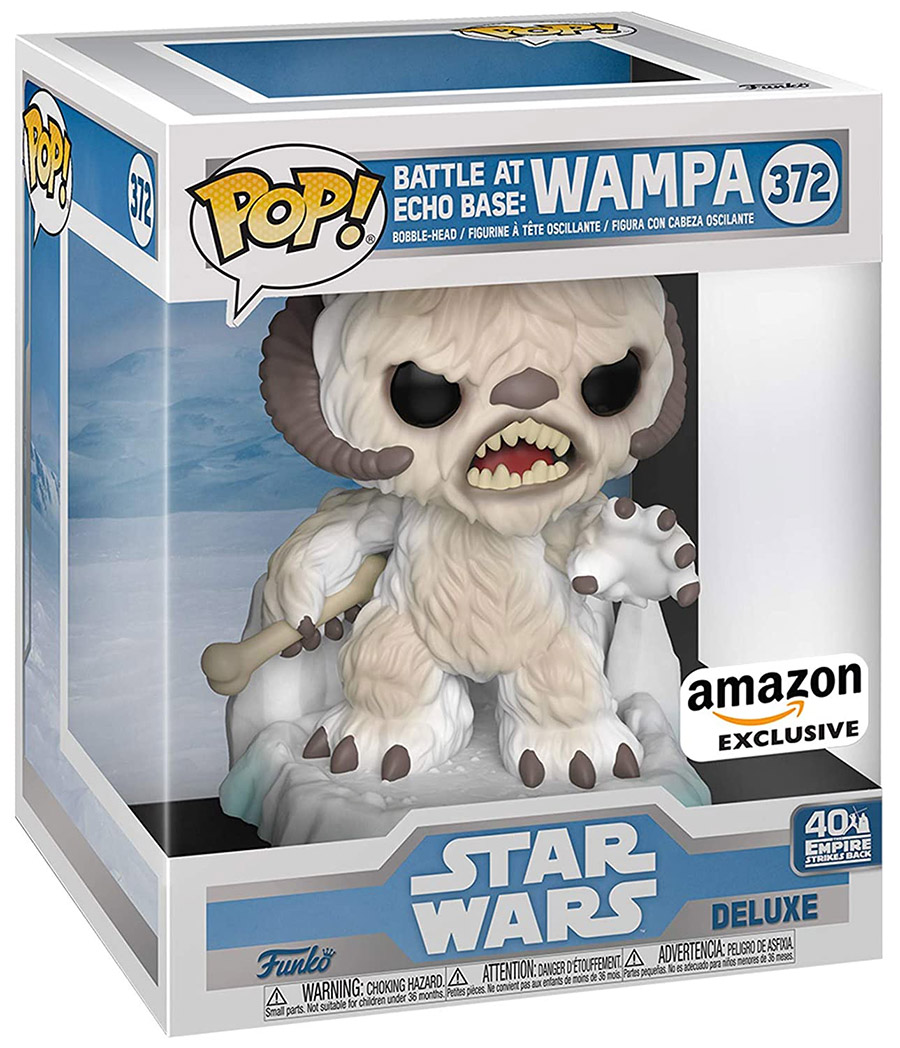 This new new series will feature 6 brand new unique figures, with combinable bases and will capture iconic characters during the opening scene of The Empire Strikes Back. According to Funko, the figures will feature bases that can be combined to nest together in any order you wish.
Based on the silhouettes shown on the back of the packaging, we can expect the next 5 figures to be:
Han Solo with Luke's lightsaber, with a Taun Taun lying on the ground
Chewie roaring to distract a Probe Droid
An Imperial Probe Droid
Princess Leia 
Darth Vader with a Snowtrooper
Each figure will be available for individual purchase, as they are announced, and the next figure will be announced when the previous figure begins shipping.
The first of the series, the 6″ Wamp Deluxe figure, is already available for pre-order exclusively on Amazon at US$24.99 and will ship on 16 May 2020.
[UPDATE] The second Amazon exclusive figure is also up for pre-order now, and shipping on 20 July 2020. [END UPDATE]