With Father's Day approaching, let's take some time to show our Geek Dads our love. Here are a list of Logitech items that might make the cut, just in case Dad isn't too keen in the items that you've bought him, make sure that you have ample opportunity to make full use of them too!
#1: Logitech Illuminated Living Room Keyboard K830 (S$139)
Home Theatre PC solutions are all the rage these days but as the ecosystem evolve, certain parts of the hardware space have yet to catch up. Not Logitech though. With the Logitech Illuminated Living Room Keyboard K830 Dads can toss that crappy inbuilt remote/mouse controller that came with the TV away. The biggest upside to this would be the attached trackpad so Dad would not need to crouch over the coffee table. This keyboard is probably the best innovation the enter the living room since the remote control. Less walking, more surfing!
#2: Logitech Bluetooth Multi-Device Keyboard K480 (S$59)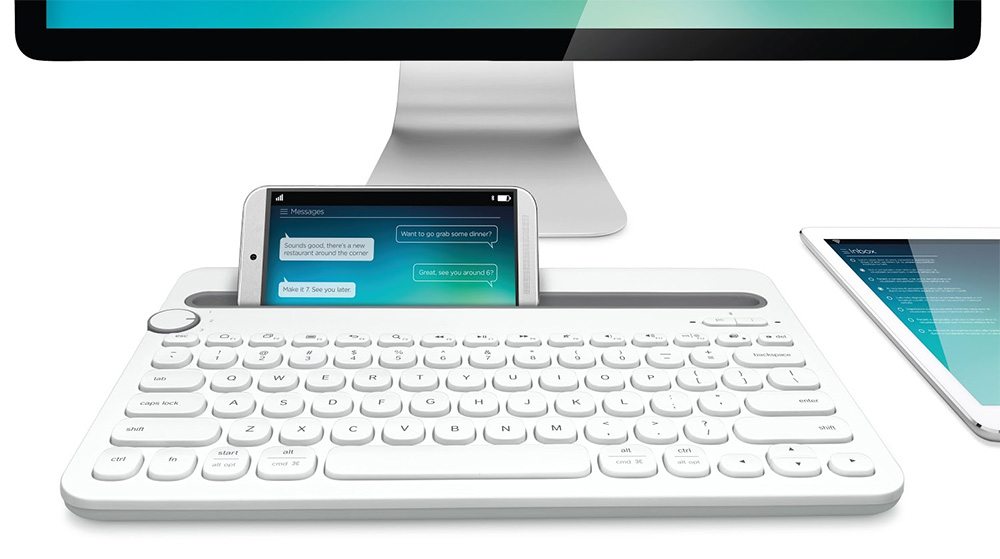 The amount of screens that we employ these days are just way too many,with a simple turn of a knob the Logitech Bluetooth Multi-Device Keyboard K480 will eliminate all those crossed wires. Typing on a keyboard will always be way more efficient than a touchscreen. But don't limit Dad to just his mobile phone and tablet, the keyboard can be re-employed for pretty much anything that accepts a wireless connection!
#3: Logitech G910 ORION SPARK RGB Mechanical Gaming Keyboard (S$249)
They say the right tool always makes a job easier, gifting your Dad a Logitech G910 Orion Spark Gaming Keyboard might not help with his ailing reflexes but it might aid in improving his score by a notch. If you've not spread the word on how amazing mechanical keyboards are for both gaming and daily typing, this would be the perfect opportunity to do so. Just make sure that Dad (or yourself) does not fall too much in love with the mechanical keys as Mum might find him typing incessantly for no apparent reason.
#4: Ultimate Ears BOOM (S$289)
For the father who loves to belt it out in the shower, count on the UE BOOM to be the best gift to impress him! With its 360-degree speakers, the whole house can be brought to life as the family breaks out into a karaoke session to his favourite tunes! And if your dad loves the great outdoors, with the UE BOOM's portability and awesome connectivity, he can bring this baby anywhere from road trips to mountain hikes; from beaches to picnics. Complete this perfect present by creating a special Father's Day playlist to show him how much you love him and revel in making new melodic memories together.
---
WIN Something for Your Dad!
And for those of you who'd rather WIN something for your dad instead, check out Logitech's Facebook page for a series of giveaways for fans in Singapore, all the way until Father's Day.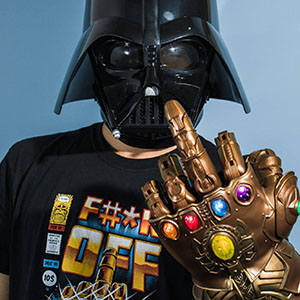 Yonk is a geek who is fortunate enough to have an equally geeky Star Wars fan for a wife, who owns a LEGO Millennium Falcon encased in a glass coffee table as their home's centre-piece.
---

Drop a Facebook comment below!

---