It's that time again –  where Apple fans queue up for their newest iPhone.
With every release of the newest iPhones, of which there are 3 models this year, we see the familiar sights of Apple fanboys and girls lining up to get their hands on said iPhones. Often, these lines start hours, if not days, before the official launch of the iPhones.
48 hours ahead of the release of the iPhone XS and XS Max, fans are forming queues outside of retailers. At COURTS Orchard, the first fan took their place in front of the line on Wednesday morning, September 19, 2018. Soon, more people started to follow. Thankfully, the kind staff at Orchard is passing out water and energy drinks to keep them comfortable. All this just to get a new phone. And don't even think about joining the line at the Apple Store now.  COURTS opened their online pre-orders on September 14, 2018.
If you're undecided on the phones, check back here for our upcoming reviews. (Yes, we managed to snag our own sets early)
If you were following our Apple coverage, you might have seen that Lazada was offering a 3-hour delivery window for the first 300 orders as well. But if you plan to go to the Apple Store, a line of people have snaked down the road, all eagerly waiting to get their newest phone. Now there's one problem when queuing up in long lines like this. If fans don't want to lose their place, then they can't go anywhere, which becomes a problem when they have to eat or use the restroom.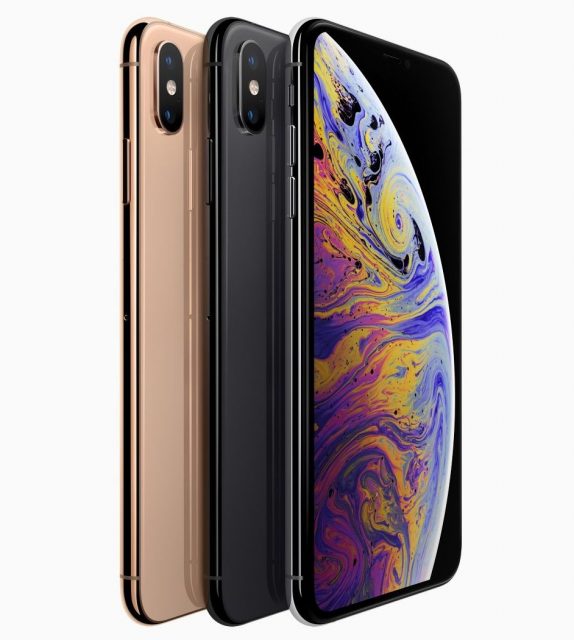 There's no easy way to solve the restroom problem, but food delivery service Deliveroo can solve your human need to feed your body. If you're queuing in front of the Apple store now, make your order, input your location as "Apple Orchard 238857" and a Deliveroo rider will deliver your food to you. The caveat? This service is only available as long as eateries in the area are open.
No longer do you have to eat cold, packed food or drag a friend to line up with you. Well, you might still want to do the latter to solve the restroom problem.
It seems like all these queues have made it ripe pickings for Apple's competitors. Huawei made their way to the lines to give out powerbanks for those braving the elements –
Considering that this premium powerbank can be bought for upwards of S$80, it would seem like the folks in line scored a pretty good deal and for Huawei to garner some positive publicity. Apple iPhone with a Huawei powerbank, who would have known such pairings could even take place? /s.
Dea wishes she could play the latest Tomb Raider or Uncharted, but she can't, so instead she reads and watches other people play. On her down time, you can probably find her re-reading Captain Marvel. The Carol Danvers one.
---

Drop a Facebook comment below!

---