Unlike last year, when everyone was hit with the surprise news of staying indoors and not venturing outdoors, the news of a semi lockdown this year has been met with less irritation and uncertainty. After all, many of us have had a year or more to manage the new norm, so less of us went out to hoard rice and toilet paper, as we worked towards ensuring being better prepared to stay home this time around.
And as companies and professionals look to embracing the work-from-home (WFH) lifestyle, as are students with home-based learning, there has been a continued focus on perfecting that home set-up for any eventuality – from that conference call that requires high definition audio and video, to that keyboard and mouse that are great for pairing with multiple devices and easy to move around.
While we agree that there are perks to working remotely, such as reduced commute and more personal and family time, do remember the need for personal care during this time, to make sure that those daily work sessions are carried out as smoothly as possible.
Tech accessory giant Logitech understands the importance of being well-equipped, and have three offerings that fit well into both a desktop and laptop workspace. What's more, there's no need to break the bank for these, as these tech essentials are available at an affordable price.
For those who are constantly on the phone and prefer to go hands-free and not worry about needing to charge their devices, there is the H340 USB headset. If reaching out to customers and clients are the main mode of communications, consider investing in the C920 Full HD Pro webcam, to ensure that appearances are still a focus during meetings. And for simplicity and efficiency, there is no better gift than the MK295 keyboard-and-mouse combo that seek to bring productivity to users.
---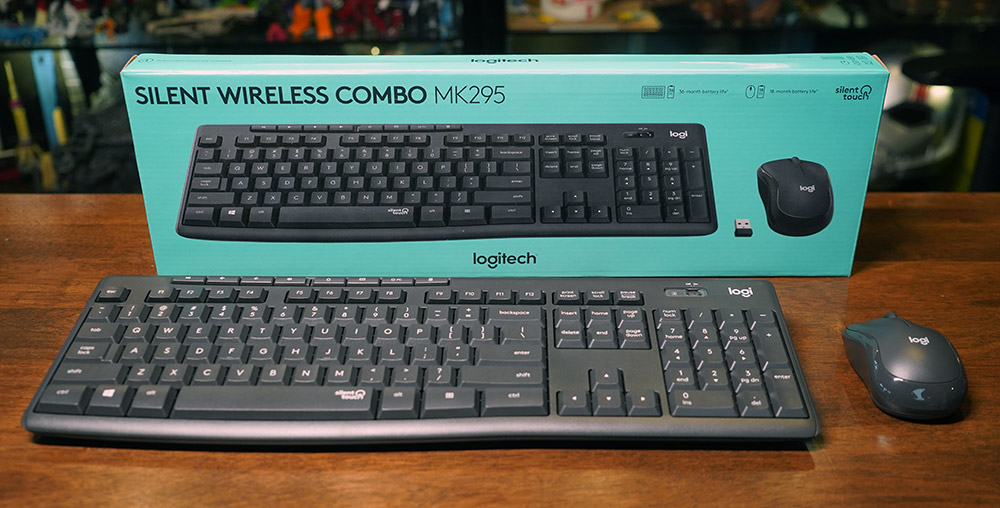 Working from home means that the indoor space will have to be shared among family members, so it's important to observe and keep disruptions to a minimum, especially where virtual meetings and conferences are concerned. The Logitech MK295 Silent Wireless Combo is designed with reduced noise in mind, with the company's proprietary SilentTouch technology eliminating over 90% of clicking and typing sounds.
Comprising a full-sized keyboard and compact mouse, the pair offers eight convenient shortcuts and a number pad for data entry, alongside lightweight portability with smooth, precise click-and-point function. Wireless support ensures that users will be able to go cordless as well, so there's no need to worry about wire tangle. A reliable 2.5 GHz connection is further added to the mix for a lag-free experience.

Battery life is another concern when it comes to wireless products, but Logitech's got users covered here, too. The keyboard and mouse are made to plough through 36 and 18 months of use respectively on a single charge, with the on/off switches allowing them to power down when not in use. Coupled with other notable features like the keyboard's spill-proof design, durable keys, and adjustable tilt legs, the MK295 is a great pick for all-rounded functionality, comfort, and silent productivity.
Say goodbye to distractions, and hello to increased focus and versatility. 
---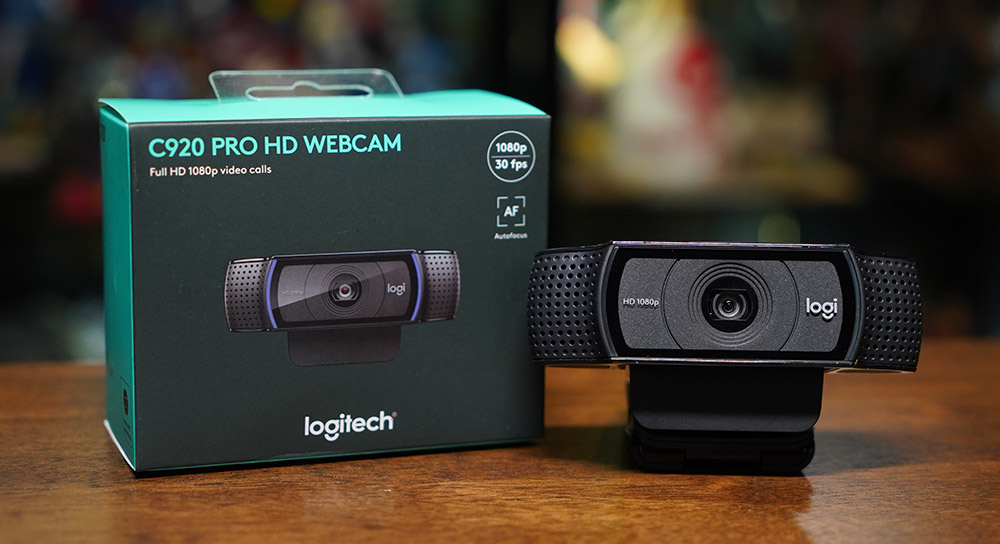 Team meetings are an inescapable part of the working life, and the WFH structure does little to change up that formula. In place of face-to-face sessions, video calls and virtual conferences are now the routine, where more attention is being paid to elements like capture quality and audio clarity, especially for the presenters. Here's where the C920 Full HD Pro Webcam rises up to the occasion, offering a two-in-one package that delivers full HD video and clear stereo sound.
Sporting a resolution of 1080p at 30 frames per second (FPS), the device is able to transmit brighter and sharper images, with its accompanying HD auto light correction feature helping to adjust lighting conditions and image contrast without prompt. The five-element glass lens setup, meanwhile, brings a 78-degree field of view to users, and comes equipped with the autofocus function to produce crisp pictures, clear colours, and consistent definition.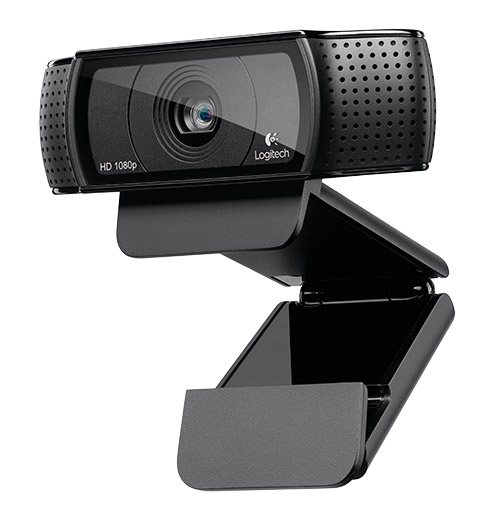 Visual quality isn't the only element that's at play, however. And since audio and video often go hand-in-hand during online calls, Logitech has packed in a built-in stereo microphone for use on days when the user doesn't want to put on headphones. On the speaking front, the camera boasts two microphones – each placed on either side – to capture realistic sound from a broader range of angles, such that the speaking voice appears clearer and more natural.
It's not always true that two is better than one, but the C920 is more than well-equipped to pull that off with flair.
---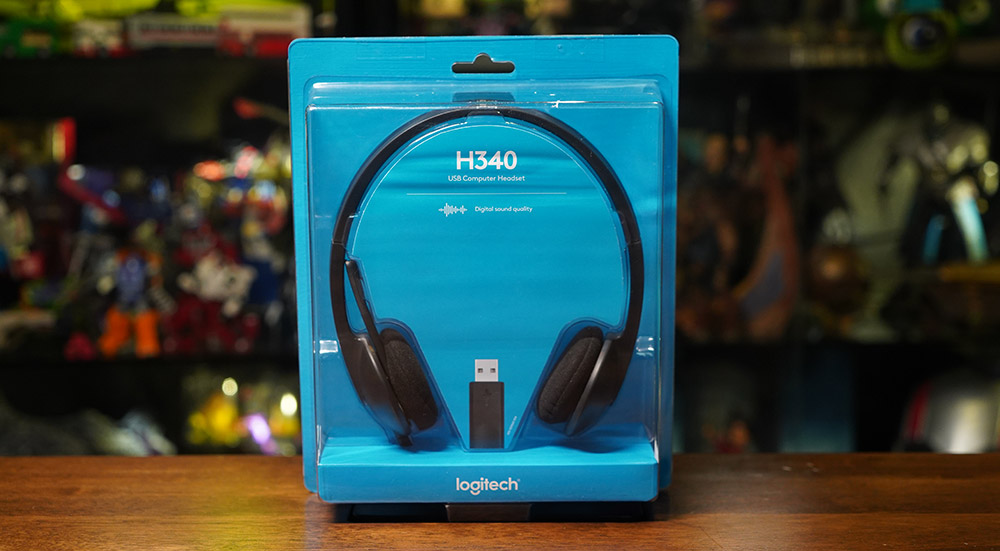 On days where the stereo loudspeaker is powered down, or when you forget to charge those wireless earphones, a trusty pair of headphones helps to get the job done. Boasting a simple plug-and-play USB-A connection and noise-cancelling microphone, the Logitech H340 USB Headset is designed for easy use, and doesn't require the installation of additional software – a bonus for the casual and less tech-savvy users.
In other words, it's possible to enjoy clear audio for music, games, and calls immediately after hooking up the headset to any Windows or PC computer. A 180 cm cable also allows one to stand up and stretch during long conversations, such that they are not completely confined to sitting down at the desk for the whole day.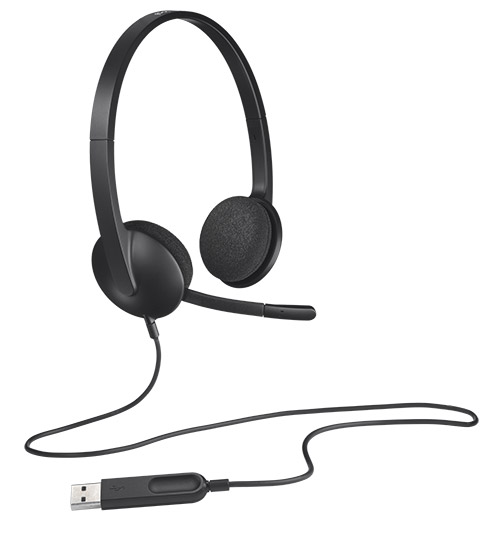 The noise-cancelling microphone can be pulled up as well, should the need to speak arise. Positioned on the right side, it allows for better voice capture and background noise reduction, and can be tucked inside the headband when not in use.
Comfort is an important aspect of headwear use, and the H340 is no exception. To enhance the ergonomic experience, the latter comes outfitted with an adjustable lightweight headband and swivel-mounted foam ear cushions. Quality and comfort, after all, always makes for a good combo.
---
With these Logitech essentials, affordability and versatility is the name of the game. High prices won't be a concern here – and will become even less of an issue with Shopee's Super Tech Show around the corner. Running from 27 May to 30 May 2021, the tech event is set to bring more hot deals for Logitech products, which users can purchase to further complement their WFH setups.
And if you missed out on the discount fest? There's also the upcoming Lazada's 6.6 Sale to keep an eye out for, where a host of items and tech devices will enjoy even lower prices, including Logitech's catalogue of products.