Precision is the name of the game, and the world's most expensive game, Destiny, is now seeing the first international PvP tournament in Tourbillon 2017, courtesy of The WatchFund.
With more than 20 million players and close to a million tracked players playing daily, this is the first time that the game's PvP mode will see an international competition featuring the top Asian players, as well the American favourites in a 4v4 Competition, FarCognition rules.
If you're at the apex of your game, you've probably heard of PvP Legends and their long history of hosting high quality and consistent Destiny tournaments online. Naturally, this has attracted the world's largest watch investment company, The WatchFund to host Tourbillon 2017, the world's biggest international Destiny PvP tournament to date.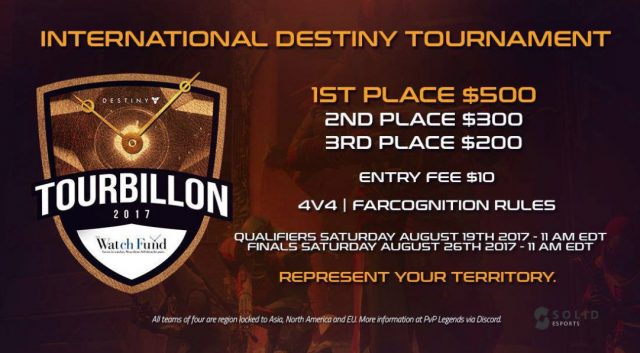 Traditionally, Destiny tournaments have been centered around American and European teams, due of factors such as time difference, matchmaking servers and internet connection but all that will change in Tourbillon 2017.
Fully sponsored by The WatchFund, Guardians take on each other in 3 games modes of Clash, Zone Control and Supremacy.
Boasting a prize pool of at least US$1,000, the Destiny competition has one of the largest cash prizes, and the largest international reach.
Differing from normal American tourneys is the fact that for the first time, the tournament will have an Asian qualifying round in Japan on August 12, before Asia selects its champions for the Aug 19 international qualifiers and the Aug 26 finals. This would mean that at least 2 top Asian teams will be in the final rounds on Aug 26, to go against world famous teams like iAM and BombSquadKittens. Top Japanese clan Valuser has been confirmed for the tournament, as well as fellow "Tier 1" teams Primal and GodSquad.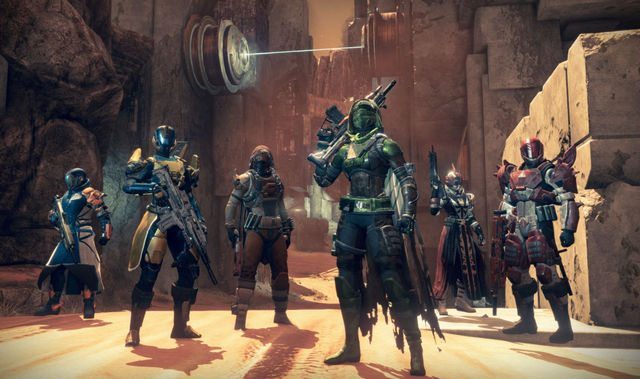 WatchFund founder and watch expert Dominic Khoo, who is also an avid Destiny PvP player, draws parallels on how much time and dedication goes into watches, investing and even video gaming.
"People don't realise that, when done in a certain way, watches can make you money – but first of all that takes years of dedication to the craft, understanding it from the deepest level, and being top of your game to make this happen. Competitive gaming or eSports is something that people have yet to fully grasp – there are players that make thousands and millions by being world class. I started learning about watches from a very early age when everyone said that there were better things that I could do as a career. Now look at the teams that took a bite out of DOTA's 'The International' $20m cash pool!"
For registration details and rules, head here.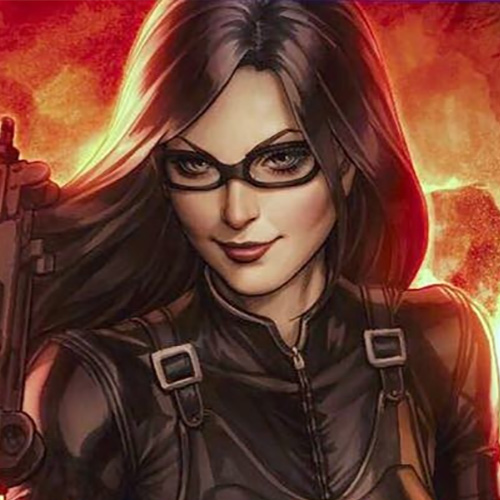 Passion and love mean little to the Baroness. No man can ever be her master. Where there's terror to be sown and coin earned, that's where she will be with guns akimbo.
---

Drop a Facebook comment below!

---