Poor unfortunate soul!
Imagine working hard as an artist to design toys, only to discover that a project that was supposedly scrapped years ago has been reborn, without your knowledge.
When Singapore toy maker Mighty Jaxx released what they claim to be an original design they produced in-house called 'Happy Ending Under The Sea', Singaporean artist Djohan Hanapi recognized it immediately.
The subject of the figurine is easily recognised as Disney's The Little Mermaid, Princess Ariel but Djohan knew the voluminous red hair and big blue doe-eyes on the unnamed figurine was based on an old design series of his, of almost naked, sultry princesses.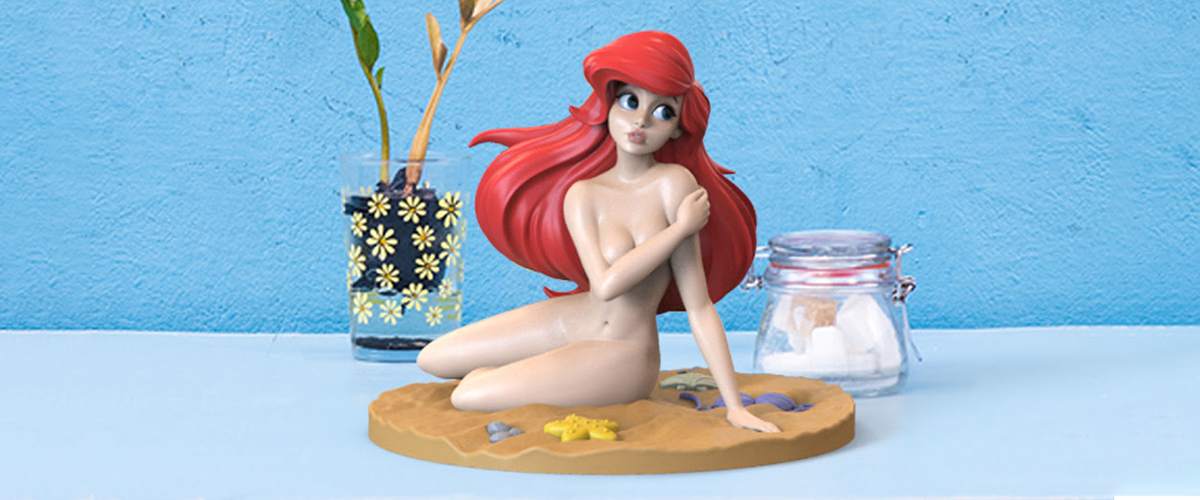 The artist now claims that his work is the basis behind Mighty Jaxx's 'Fairest Of Them All' figurine, and took to Facebook and Instagram to express his discontent with the "unethical practices of the company."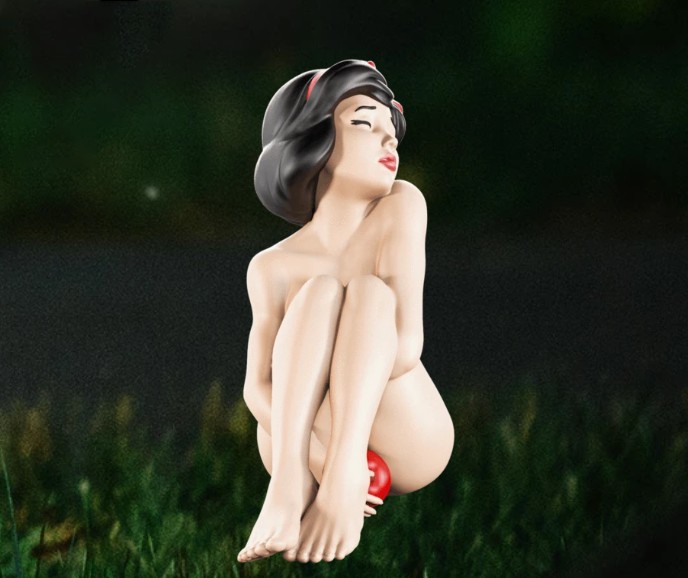 In his post, the artist explains that Mighty Jaxx had approached him in 2017 to collaborate on a series of sultry fairy tale princesses. The duo kicked the series off with the sultry figurine of Snow White enjoying an apple.
But sadly Snow White is the only one enjoying herself. According to Hanapi, it took nearly 2 years for Mighty Jaxx to produce the pre-order figurines and gave excuses to buyers who were keen to have their hands on the figurine, painting the Singaporean artist in a bad light.
Hanapi's works often pair fairy tale characters and bondage and sadomasochism. Despite the positive response received for 'Fairest Of Them All', the artist distanced himself from the collaboration so as to clear his name from the ordeal.
The delay wasn't his fault, especially since Mighty Jaxx itself is no stranger to fans complaining about their terrible service and damaged goods.
The artist claimed that he had made it clear that he would no longer be moving forward with the collaboration but was shocked to find Mighty Jaxx had created another figurine that was similar to his initial designs. His followers were also quick to spot the alikeness and rallied to support the independent artist.
Mighty Jaxx also posted up a video that deep dives into the conceptualisation stage with their very own concept artist.
Is his post, Djohan makes it clear that he's not claiming to own the rights to sultry princesses from fairy tales, nor is he attacking the artist that is supposedly behind the mermaid figure. His grouse is with Mighty Jaxx adapting his artwork and releasing a figurine based on his original designs:
Just yesterday, @mightyjaxx released a naked mermaid figurine on their Instagram that has a similar concept to my body of work. Fans were confused and contacted me asking if I was the artist behind their latest creation. I was not.

In 2017, Jackson Aw contacted me for a collaboration. The discussion between Jackson and I was to create a series of sultry fairy tale princesses under MightyJaxx. We decided to kick the series off with my rendition of Snow White titled 'The Fairest of Them All'. It took nearly 2 years for MightyJaxx to produce these pre-order figurines. Buyers were left hanging and were not properly updated on the production status of the figurines. Time after time, MightyJaxx changed and pushed the dates back, giving many excuses for the delays.

These two years were both disappointing and frustrating and the ordeal had even put me in a bad light with some of my fans. Naturally, I decided to distance myself from the collaboration. It was clear to MightyJaxx I will not be proceeding with the original idea of the series.

Seeing the huge demand my figurine had, MightyJaxx has now proceeded ahead without my consent to produce another figurine in shocking likeness to my work, claiming it as an the original design/concept they produced in-house.

I'm speechless and shocked that MightyJaxx would treat an artist and a previous collaborator with such disrespect and zero integrity. *Disclaimer: I am not claiming to own the copyright of sultry fairy tale princesses nor do I have anything against the artist behind the mermaid figurine. My issue lies with the unethical practices of the company.
Geek Culture has approached both Mighty Jaxx and Djohan Hanapi for their comments.
---

Drop a Facebook comment below!